Staff and students from the Department of Geology have been taking part in a 5,000 kilometres sponsored cycle all this week in Front Square, in a bid to help finance their field trip to Argentina.
The department is hoping to raise €10,000 to allow final-year geology students to attend an international field school in the Andes, Argentina, for two weeks in March. The field trip will be in collaboration with university students from the US-based, research-focused Washington University in St Louis , and the University of Cordoba in Argentina.
As of this evening, with 100 kilometres left to go, the cycle has raised at least €2,400, which is expected to increase as more sponsorship forms are submitted. Money is also being raised through a crowdfunding site and a number of bake sales.
ADVERTISEMENT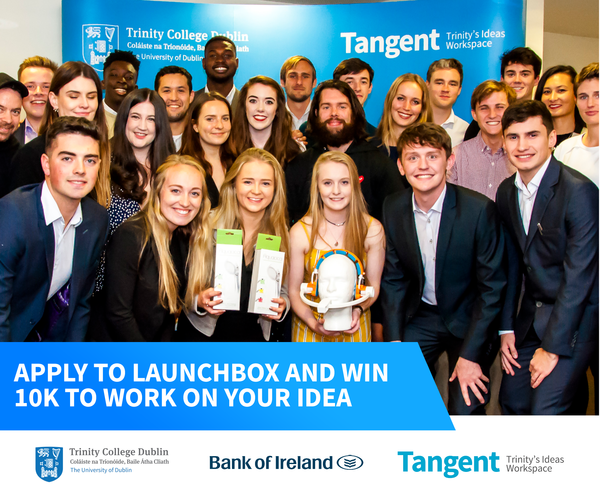 The trip is being organised by two assistant professors from the Department of Geology, Dr Quentin Crowley and Dr Catherine Rose, and marks the first of five weeks of fundraising to cover the cost of the trip.
Speaking to The University Times , Crowley described why the trip was important for students: "We have a specific region that we are going to see which is in the foothills of the Andes, and it is to look at a range of rock types, age and tectonic features that we don't get to see in Ireland. So it is to give our students flavour of geology that they wouldn't get to see ordinarily."
Over the next few weeks, the department will run a number of other events to raise money, including a pub quiz in the Woolshed, on Parnell Street, as well as an Argentinian wine evening.
The four bikes being used for the cycle were donated by the Trinity Triathlon Club, and have been used continuously over the past week, with roughly 25 people taking turns to cycle every day. Each participant cycles for between one and three hours a day, hoping to cover between 800 and 1000 kilometres daily.
This trip comes after the department's successful trip to Spain last year, where they invited students from Washington University in St Louis to join them. This year, the university is returning the invitation, with 10 Trinity students planning on attending the field school in Argentina, where they will be joined by 10 students from Washington University in St Louis, as well as a number of students from University of Cordoba. With transport costs cheaper to Spain, such fundraising was not necessary last year.
"It is basically raising funds, so that regardless of financial background, that all the students can attend", Crowley said.