On Tuesday September 20th Trinity placed fifth in the "Best Places to Work for LGBT Equality" category at the 2016 Gay and Lesbian Equality Network (GLEN)'s Workplace Equality Index Awards. Trinity also picked up a Special Recognition Award for Public Sector Employer of the Year.
The awards ceremony, held in Dublin, saw Trinity gain recognition alongside major brands Accenture, Ernst & Young and Microsoft and attracted a huge amount of attention, trending on twitter and drawing more than 200 senior leaders and LGBT and ally employees from across Ireland. The awards encourage companies to create a more inclusive and welcoming environment for LGBT employees – something which also makes sense from a business perspective says Eimear Noelle O'Reilly, GLEN's Workplace Diversity Programme Officer.
In an email to The University Times, O'Reilly explains that the index is "the essential way to measure your organisation's efforts to tackle discrimination and create an inclusive workplace for your lesbian, gay, bisexual and transgender employees". Any employer can take part, with submissions assessed in GLEN and later externally validated by an independent expert.
ADVERTISEMENT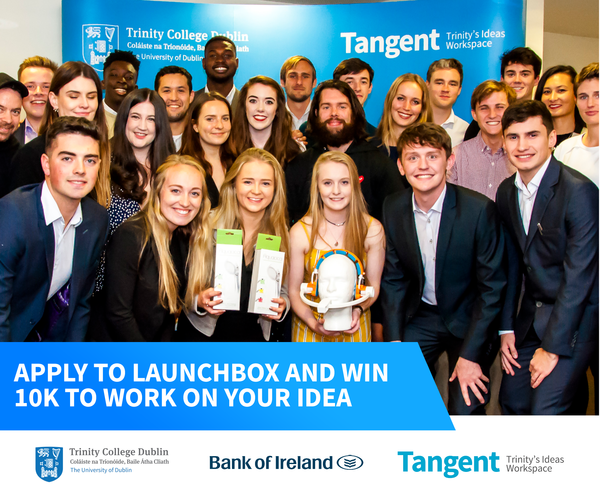 Employers must complete a questionnaire and provide evidence on five key areas: Diversity Leadership, Policies and Practices, Diversity Culture, LGBT Visibility and Diverse Business. High-ranking employers not only perform well across these key areas but also have systems in place which communicate their hard work for equality in the workplace.
At the 2015 awards, Trinity received a Special Recognition Award for its pioneering Gender Identity and Gender Expression Policy, launched in March 2015 and the first of its kind in an Irish third-level institution.
The awards encourage companies to consider their practices and make changes which will improve the lives of LGBT employees by providing them with a work environment where they feel safe, protected and included. A 2014 report authored by Trinity revealed that 30 per cent of lesbian, gay and bisexual employees were harassed at work, with over 10 per cent leaving a job as a result of workplace discrimination. The harassment experienced by LGBT employees can vary from simply being ignored and excluded to being the subject of ridicule and offensive comments. This can create a hostile work environment, with many LGBT employees reluctant to come out in the workplace for fear of consequences.
The awards motivate employers to tackle discrimination head-on and provide a space where LGBT workers aren't afraid to report harassment. O'Reilly says participation in the awards is "a strong communication that the organisation is committed to making their workplace a place where LGBT people feel they can bring their whole self to work."
Participation also makes sense in a business context, says O'Reilly: "Organisations that are LGBT inclusive can retract and retain the best talent, enhance their reputation and reflect their diverse base of service users, customers and clients." She adds that if employees feel valued and protected, effectiveness and productivity will be increased and they will perform better. There will be reduced sick leave and a reduced staff turnover rate with staff displaying greater commitment and loyalty to the organisation. The benefits of participation are clear. O'Reilly says "employers understand that this is both a business imperative and the right thing to do".