Trinity's library is large and its different sections can be overwhelming even for final-year students. Gillian Murtagh talks to Assistant Librarian Greg Sheaf to find out everything you need to know, from accessing the 24-hour library to using Early Printed Books.
What are those numbers on the spine of library books, and what is their purpose?
Those are Dewey Decimal Numbers. Each book has an address, think of the numbers as being the address of the book. Each book has its own individual number, and the dewey decimal numbers are there to tell you what the subject of the book is, so that books of the same subject go together. That would be the same in other libraries as well. The number for a particular subject is likely to be a very similar in the libraries in UCD or DCU or wherever. Elements of that number tell us the year it came in. Each number has an individual address, so when you see a book in the library catalogue, in Stella Search, it tells you the particular address, and that's where you can go and find it.
Why do books from Stacks take different amounts of time to arrive at the counter?
When we say Stacks, that stands for Closed Access Book Stacks, so what we mean by that is it's in storage. So a lot of the time, these things are stored off site, out at Santry. 80 per cent of our material is actually in storage. Although it seems like we have hundreds of thousands of books on the shelves, and we do, 80 per cent are in storage. So they need to come in from storage, and that is why is takes a day for them to come as there is a delivery per day coming in from storage.
ADVERTISEMENT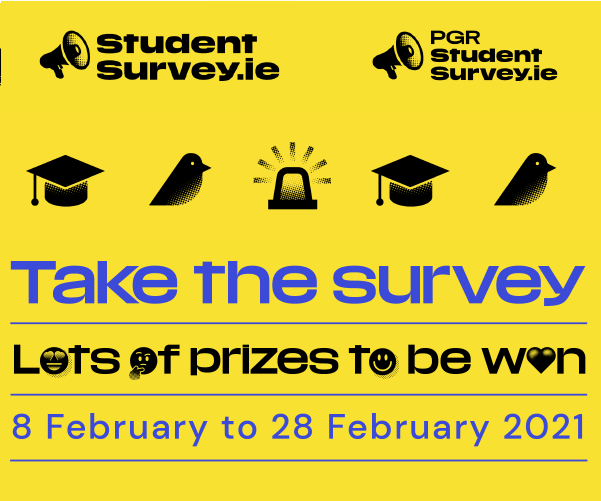 Some of the books say that they are in different libraries. How do I go about getting an inter-library loan?
You only need to do an inter-library loan if it's a book that we don't have. The vast majority of books we will have, and certainly if it is for an undergraduate course, we are going to have the vast majority of those books. If we don't have it we will get it for you from another library, but it's quite rare.
What isn't rare is getting a book out of storage, and for that you will use Stella generally to request the book to be brought in for the next day.
How do I incur a fine? What are the consequences of getting a fine?
If you don't bring a book back in on time, then you will be fined. It's 50c per book, per day. After two weeks that goes up to €1.50 per book, per day. So it can add up, and that is to stop people hogging the books. The books are in short supply, even if we have, say 25 copies of a particular book for the neuroscience students, that means that 90% of those students don't have a copy of it due to the amount of people in that course. So the fines are there as a little tap on the wrist to make sure that people bring the books back in on time.
If your fine goes above €15, it means that you can no longer borrow other books, or request books from storage or renew books online. And if you have a fine you don't get to graduate – we get our money off you eventually!
I know people in my class hide books. Does the library have a way to prevent this from happening?
Obviously, hiding books is very frowned upon. There is not a lot that we can do about it. Most of the time it is not done maliciously, it is because people put things back in the wrong place on the shelf by mistake. To get around that, what we say is when you're finished with a book, just put it on a trolley, and we can reshelve it. When we come across a book which has been put in the wrong place on a shelf we will take it down and reshelve it. It will be put back in the right place.
What is counter reserve, and how can I use it?
Counter reserve is a short-loan collection of the most heavily-used books in the library. For instance, if we only have one copy of a book, as we have received it from being a copyright library, we might put it into counter reserve. Those books can only be used in the library, and you borrow them for five hours at a time, and there are larger fines if you don't leave them back in on time, you are fined by the hour.
Most of the time with a main textbook all of the other copies may be out, but we try and keep a copy in counter reserve so there will always be a copy in the library.
Can I go to Early Printed Books? How is it different to the rest of the library?
Early Printed Books is a reading room, so that is where our earlier material may need to be read. Occasionally a modern book may need to be read there as well, it's to do with the rarity or the scarcity of the book. But it is there to protect the books, as we have so much old material which needs to be read in a controlled environment.
Other places like that would be our manuscripts department, which is over in the Old Library as well. If you see something that says it is in the manuscripts department, you would get a ticket, from our admissions counter. This is because you will be going into the Old Library with the tourists, and when you wander off from the tourists, [the guides] need to know that there is a reason.
Anyone is allowed to use Early Printed Books, but when you get there there are certain rules and regulations that you need to follow.
I've heard of the Glucksman Map Library but how does a map library work?
So the map library is quite a specialised part of the library. Anyone is allowed to use it, but generally you would make an appointment beforehand. We have around 100,000 maps or something along those lines. It isn't open all the time. We have a large number of special collections of which our map collection would be one of them. So anyone is allowed to use it, we have a lot of people from off site who come in to look at say ordnance survey maps or maps of particular islands and whatnot. But they generally make an appointment.
Why does the HL section of the Berkeley contain every subject?
The HL books are books that we have received from being a legal deposit library, a copyright library. So they are not shelved by subject, they are shelved by the order we receive them. It's the reason it is an enormously weird and wonderful section, you can find something on everything in there. As they are our copyright, legal deposit books they will eventually go into storage in the stacks in Santry. They will have the same number when they get to Santry Stacks as well, so the number doesn't change. Undergraduates can't borrow them but they can look at them in the library, whereas postgraduates can borrow them.
I want to use the 24-hour library, but I don't know how it works. Why must I leave and then come back once the library closes?
The reason why everyone is asked to leave is because during the day that area can be used by anyone, including non-Trinity students. So the reason we ask people to leave is to tidy up the space, make sure that there aren't any books that shouldn't be there and put them to one side so they can be reshelved the next day and to make sure that only people who are allowed to use the space are in there.
Is there anything important that I should know about the library?
We have such a variety of weird and wonderful stuff, a lot of which is to do with our manuscript collection, which is very interesting. We have Egyptian Books of the Dead, 4000-year old papyri, Jonathan Swift's death mask, all of these things are in our archives. Now they are not on day-to-day display, but we do have a lot there.