Yesterday's match against National College of Ireland (NCI) displayed strong up-and-coming talent from Dublin University Association Football Club (DUAFC)'s second team that suggested the final 6-3 score could well have been closer than it was.
However, this was a goal-fest featuring two sides with an abundance of attacking talent, but a something of a lack of match experience. Most of the Trinity team were freshers playing their first match for the college and so NCI raced into a 3-1 lead within 15 minutes, courtesy of some great play from their right winger and some weak defending from DUAFC.
The third goal in particular summed up the lack of defensive organisation in the DUAFC backline, when a cross that should have been cut out squirmed into the box to set up NCI's striker for a simple finish. DUAFC's opener had come from an absolute pile driver of a free kick from their captain who rifled an unstoppable effort from 30 yards into the top left corner. It was a party piece he almost repeated later in the match, only to be thwarted by an excellent save from the keeper.
ADVERTISEMENT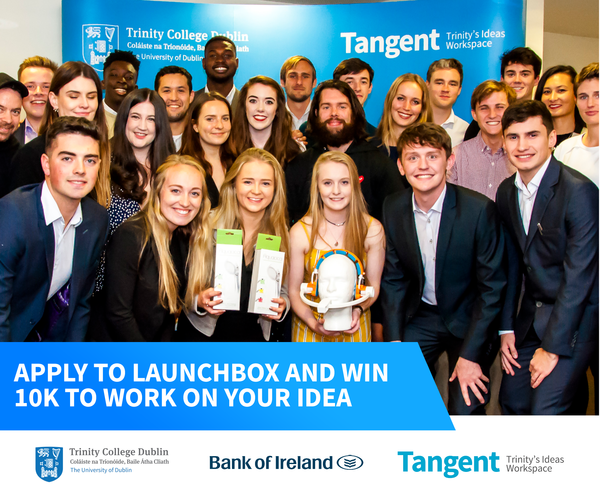 After the game's opening, DUAFC's midfield showed increased signs regaining control of the game. Just on the stroke of half time, the ball was fed out wide and the resulting cross hopped up in the box, where it was turned home precisely by DUAFC's striker. The referee blew for halftime immediately after NCI had restarted and the timing of the goal clearly lifted. Then, two minutes into the second period, a DUAFC winger burst into the box and won a penalty after a poor sliding challenge. The captain bagged his second from the spot, and DUAFC were level.
It was becoming clear from the number of their passes that went astray that NCI were also struggling to bed new players into a cohesive unit. However, in one of those games that could have been six-all by halftime, it was the away side who benefited from a defensive error that killed DUAFC's comeback. A short corner was worked into a crossing position on the edge of the box and when the ball came in the DUAFC fullback clearly handled it to concede a penalty. Queue some choice words of frustration from the manager on the sideline. The spot kick was nervelessly finished and DUAFC were visibly deflated at conceding again.
With their goalkeeper in top form and the scoreline back in their favour, NCI never looked like slipping up again and they pushed on to extend their lead. About 65 minutes in, their pacy right winger showed great feet to beat his man down the line, creating a two-on-one situation with the remaining centre back. A simple square pass took him out of the game and NCI's substitute striker added the fifth. With the game finished as a contest, both sides made several substitutions and as DUAFC defending was punished as three players stood around the ball and contrived not to clear it to safety. An NCI striker gratefully accepted the opportunity and nipped in to cap off the win.
Despite the loss, the score shouldn't be too disheartening for DUAFC. While adjusting as a team, there are clear signs that things are coming together. In particular, Pearse Traynor was always looking to make things happen in midfield, Oisín Murphy looked lively when he came on and Cormac O'Herlihy is a notable player.
DUAFC are currently interviewing for a new manager following the resignation of Adrian Fitzpatrick, with an appointment expected sometime next week. A new figurehead will undoubtedly speed up the team-building process and inject more chemistry into what is a talented group of young players.