Trinity GAA's Handball Club enjoyed a successful trip down to Kilkenny this weekend for their first 60×30 Intervarsity competition of the season, winning two gold medals and two silvers to lay down an early marker. With teams from all of the major colleges and IT's in attendance, it was a hotly contested curtain-raiser for Trinity.
Former club captain Ciara Mahon got the ball rolling when she overcame last year's winner, Ciana Ní Churraoin, from the University of Limerick (UL), to claim the Ladies Open A Division Title. A strong start saw her defeat Ní Churraoin by a scoreline of 21-6, 21-13. The victory was particularly sweet for Mahon as she had lost last year to the same opponent by a single ace.
Then Mahon dusted herself down and paired up with current club captain Lisa McKenna for the doubles competition. The two played well to reach the Ladies Open A Final, but they were ultimately overturned by Ní Churraoin and her partner Niamh Dunne in an engaging 21-15, 21-12 decider.
ADVERTISEMENT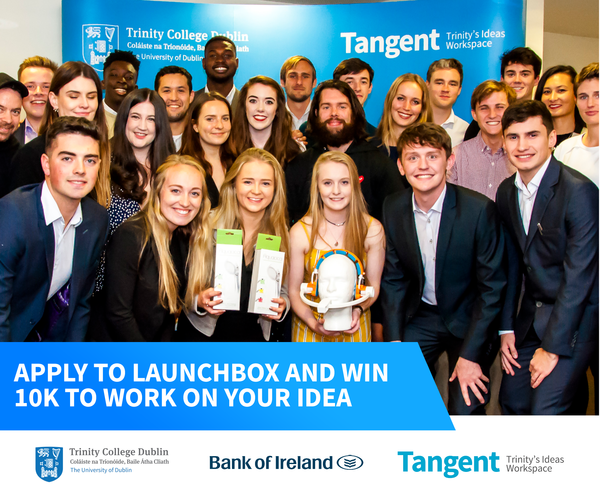 McKenna was also looking to secure her third victory in a row in the Ladies A Grade competition but was defeated by the eventual winner in the semi-final.
In the Ladies Open B Division, Roisin Meehan of Trinity defeated University College Cork (UCC) stalwart Elaine McGrath in a thrilling tie-breaker for her first taste of Intervarsity success. Meehan's victory was all the more impressive considering she only started playing last year.
The club was also well-represented by a number of other players in their respective grades so can be happy with a positive start to the season.
In Ireland, there are four codes of Handball: 40×20, One-Wall, 60×30 & Hardball. The 40×20 and One-Wall codes are both international codes, while the 60×30 & Hardball codes are traditional Irish games. The numbers 60×30 and 40×20 refer to the dimensions (in feet) of the indoor court the game is normally played on.
The next Intervarsities for the Handball Club will be in the One-Wall and 40×20 codes and will take place in Wexford in November. Mahon, speaking to The University Times via email, said: "This will be the first intervarsity event that our freshers/beginners will be competing in and we are hoping to send our biggest team to date."
She is also optimistic about building on their success over the weekend at the upcoming 40×20 Intervarsities in Kingscourt, Cavan and in the 40×20 National Intervarsities in Arizona, later in the year.