In his mid-term address to College on Friday evening, Provost Patrick Prendergast confirmed the "rumour" that Trinity has been shortlisted for membership of the League of European Research Universities (Leru), a pan-European group of 21 leading universities on the continent.
The influential group contains some of Europe's best-regarded institutes, with their main aim being to promote high-quality research across Europe, in an "environment of internationally competitive research" and "high quality teaching".
In addition to general advocacy, the group regularly advises on EU research policy, and promotes numerous papers and reports, targeted at government, universities, and other interest groups, including other university consortiums such as the Association of American Universities, and the Group of Eight in Australia among others.
ADVERTISEMENT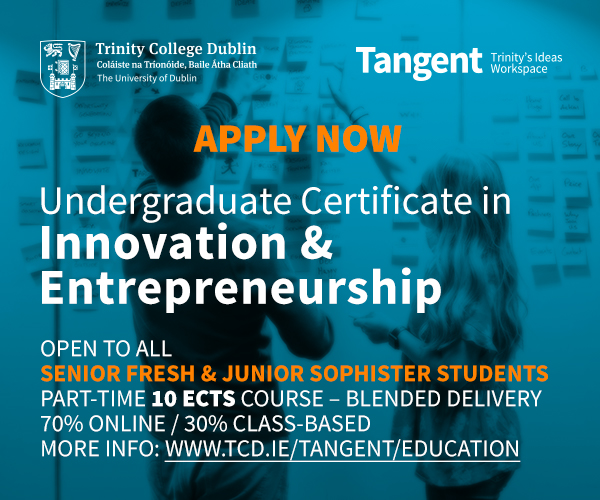 Announcing the news, Prendergast remarked that to be admitted to this "prestigious and influential group" would be an "extraordinary achievement".
The decision of the league will be announced on November 18th and, if admitted, Trinity will join the likes of the Universities of Oxford and Cambridge, the University of Edinburgh, the University of Leiden and KU Leuven, where the organisation is based.
Founded in 2002 with 12 members, the league's membership is capped at 30 universities, who join by invitation only. Prospective members must display that they are – according to the Leru policy document on Membership Criteria – of undisputable high quality, and sufficiently influential in a way as to be of use to Leru's lobbying activity. They must, moreover, be market leaders in high quality research output and strength of teaching.
Prendergast added that to be shortlisted was of itself an achievement, and marked a "significant endorsement of the quality of our scholarship, and of our commitment to fundamental research". Trinity has earmarked research as an area for development since the publication of its 2009 – 2014 Strategic Plan, in line with the goal of strengthening what the plan described as "Trinity's position as a University of global consequence". The goal is carried through in the most recent Strategic Plan, published in 2014.
The Provost went on to say that the the endorsement was a deserved vindication of College's efforts in this area, noting "all our goals and actions, everything of which I've been speaking comes from the same bedrock: our proven excellence in research and scholarship".
The total research budget of Leru universities exceeds €5 billion, and approximately €300 million of this is made up of research grants from EU projects. Over 230 Nobel Prize and Field Medal winners have studied or worked at Leru universities.
Trinity has had something of a bumper year in terms of research, with notable achievements including the election of Prof Luke O'Neill to Fellowship of the Royal Society, the fifth anniversary of the Trinity Biomedical Sciences Institute – which, over the course of its existence has raised €83 million in research funding – and the commencement of work in the Global Brain Health Institute, which is funded by the largest philanthropic donation in Irish history.
Science is not the only research area in which College has excelled either: the establishment of the Al Maktoum Center for Islamic Studies marks an interesting and impressive investment in Arts and Humanities of €5.5 million.
Ultimately, in the Provost's view, the news marks an endorsement of many years of work in college: "We're on a strong track. Our efforts haven't gone unnoticed."