The Irish Intermediate Championship is traditionally a good hunting ground for Dublin University Fencing Club (DU Fencing) as the competition takes place early in the college year, when competitors are freshest. Twenty three fencers, competing across all six weapons, travelled to UCD as part of a large travelling contingent including coaches and friends. The support of so many members of the club reduced the fear factor inherent in competing away from home and helped competitors get into the right frame of mind. Over the two days, the fencing club racked up six medals.
Leah McHugh and Colm Kelleher won bronze in Women's and Men's Sabre respectively. Silver medals were taken by Seán Healy in Men's Sabre, and Killian Hanlon in Men's foil. Finally, Imogen McGucken won Women's Sabre, and Crystal Percival claimed victory in Women's Foil to cap off a successful start to the season.
There were strong performances across the board, but what is remarkable about the results is that McGucken only started fencing a little over a year ago, while Percival came third at last year's Intermediates. Their gold medals are testament to the huge development that the two women have experienced in the past year, the result of many weeks of hard work.
ADVERTISEMENT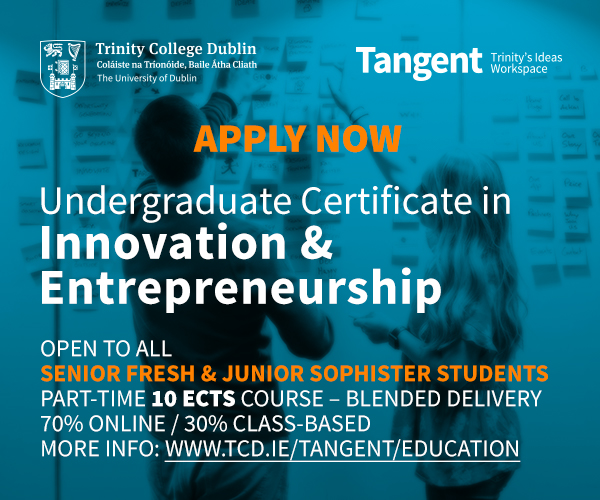 That is not to say that victory was inevitable for either of the fencers, however. Both had moments of doubt throughout the day.
For Percival, this moment came in her semifinal, where she had to face someone who had beaten her earlier in the poules (a group stage in a fencing competition). Knowing that your opponent has gotten the better of you before can be a serious psychological barrier to overcome, but Percival put in a determined showing to progress to the final and, ultimately, win the gold. Afterwards, she credited notes her coach had given her earlier in the day for helping her to stay calm and get into the zone.
McGucken also had a punishing schedule, with two rounds of poules and three Direct Elimination matches. Fencing sabre generally requires more speed and force than the other weapons, and by the final she was tiring. This was seemingly not the case for her opponent, who was quick and alert throughout their match and she had to push herself to stay in the match.
McGucken went into the mid-point break trailing by two points, but after a pep talk from her fellow fencers she rallied to turn the match around. Club PRO Camille Hindsgaul, speaking to The University Times by email, pointed out that their bi-weekly summer training sessions had paid dividends, and McGucken certainly felt the benefit of that additional conditioning during her back and forth final match.
In a quirk of the competition, once you have won Intermediates, you are not allowed to compete there again. Neither gold medallist will be to bothered by that rule, as Percival has been selected to represent Ireland in the Fencing 5 Nations this November, while McGucken is aiming for a spot on the Intervarsities team.
DU Fencing will be encouraged by the high standards they set over the weekend and hope to win several more medals on the National Circuit and at the Irish Nationals, while continuing to engage new members at Novice events.