With the game's final try, Dublin University Football Club (DUFC), secured a heroic and last-minute victory over Young Munster in College Park yesterday, earning the team a key bonus point and leaving the team in second place going forward in Division 1A of the Ulster Bank League.
While 40,000 fans watched Leinster defeat Munster in Lansdowne Road, a more modest, but far more passionate crowd were in College Park as DUFC took on Young Munster in their second home game of the season. Among those observers was national hero, Paul O'Connell, with an epic game ensuing to match his presence. Trinity not only won their first home game of the season but their third out of four in the league, having won away to Terenure College and St Mary's College, which now leaves them in second place at the expense of their opponents Young Munster, who drop to third.
The game was extremely physical from the start with hard carrying and strong tackling from both sides. Victory looked to be a difficult task for Trinity without injured hooker and key ball-carrier, Paddy Finlay. However, other players stepped up and a sharp line-break from Kyle Dixon gave them good field position. From there, second row, Pierce Dargan, cut a good line to charge over the Young Munster line. Out-half, Jack McDermott, failed to convert, and the score was 5-0 to the home side with 10 minutes played.
ADVERTISEMENT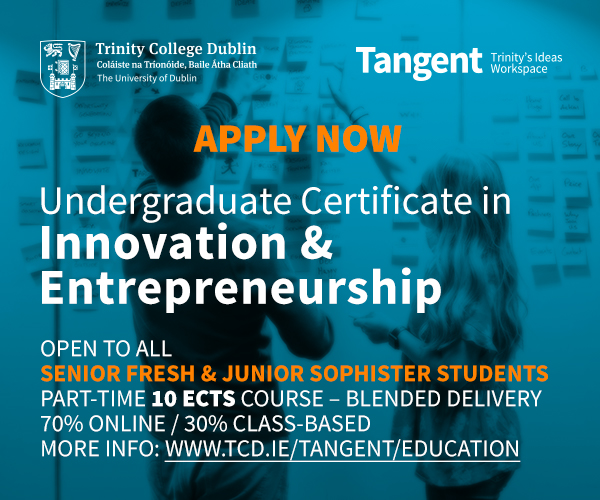 Handling errors from Trinity then allowed Munsters to get back into the game. The visitors missed an opportunity to get three points on the board with a penalty before some shoddy first-phase defence allowed them score their own try which their full-back duly converted to leave the score at 7-5 to Young Munster after 25 minutes. They extended that lead to 10-5 after being awarded a penalty at the scrum. Trinity won their own scrum penalty, which McDermott knocked over to leave the score 10-8 at halftime to the Limerick side.
Trinity started the second half with great intent, and some sumptuous off-loading from the backs set up the field position for hooker, Liam Cronin, to barrel over in the corner. McDermott's touchline conversion attempt was successful, and the Trinity side were now leading 15-10. When the game resumed following a long break for a serious injury to a Young Munster player, the visitors began to control possession. However, Colm Hogan read the opposition play beautifully, and the Young Munster winger intercepted to race clear from half-way. This gave Trinity a 22-10 lead following McDermott's third successful kick of the afternoon.
Young Munster then had their purple patch. After several failed attempts to maul their way over the line, eventually their right winger, Calvin Nash, raced over in the corner, before an impressive conversion left the score at 22-17. Then came arguably the outstanding individual moment of the match when professionally-contracted centre, Cian Bohane, ran a wonderful line to power in for a try from 40m out. The conversion left Young Munster with a 24-22 lead. Each side then traded penalties, and Munsters looked to be heading back to Limerick with a 27-25 win.
Trinity had other ideas however. They were awarded a scrum 40m from the opposition line in the final play of the game. The ball squirted out, and number eight, Tom Ryan, did well to hold onto possession. Then an enormous pass from replacement scrum-half, Rowan Osborne, found Michael Courtney, who powered through his opposite number to give himself a clear run at the posts, to screams of joy from the Trinity faithful. This not only allowed DUFC to snatch victory from the jaws of defeat, but the fourth try earned the team a key bonus point in what is an extremely tight league. The team can now look forward to a three-week break from the league. The next fixture is an away trip to the University of Cambridge, which promises to be an exciting experience for all involved, followed by the return of competitive rugby against Garryowen on October 29th.