Last year's president of the Union of Students in Ireland (USI) Kevin Donoghue was elected as Chair of Labour Youth at the organisation's annual conference in Co Louth last weekend.
This election makes Donoghue the first former president of USI to be elected to the role. Speaking to The University Times, Donoghue said that he and his team had spent the last six weeks going around the country talking to young people to find out what they would like to see Labour Youth achieve. He added that he would like to to bring "a stronger organisational aspect to Labour Youth in terms of planning and strategy".
Donoghue said that higher education would be one of his main priorities as for Labour Youth. He was critical of the Labour Party's position on the issue of higher education funding, describing it as "ambiguous".
ADVERTISEMENT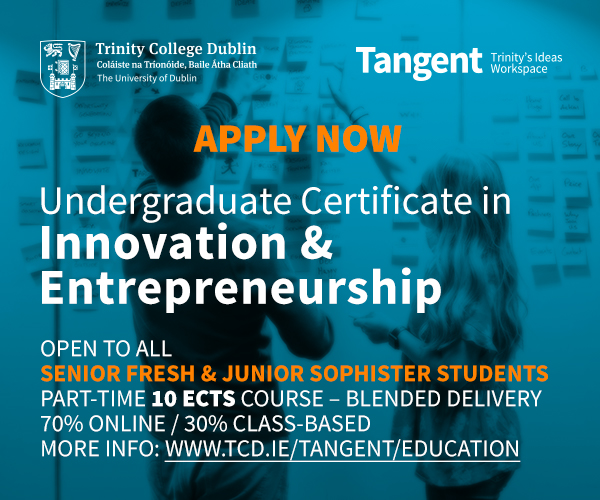 "Labour Youth's position will not be ambiguous, we are going to campaign for publicly funding higher education", he said. "One of the main things I've talked about was the need to make sure that the senior party supports that position".
Labour Youth, under the leadership of Donoghue, will also support the repeal the eighth campaign, as well as addressing the issues of pay discrimination and the need for a national living wage. "There is a real question in Labour Youth to move towards more socially progressive and more ambitious policies", Donoghue said.
A recruitment drive across country during September and October saw Labour Youth attract over 900 new members, according to Donoghue, with large numbers signing up in University College Dublin (UCD), University College Cork (UCC) and Trinity.
Acknowledging the challenges facing the Labour Party, Donoghue said that the party needs to recognise the success it had in government, while also admitting that "that not every decision that was made was not the best decision that could have been made".
Donoghue called on the party to acknowledge "the negative impact those decisions may have had on "people like those in Labour Youth".
"Labour is at it's strongest when the youth wing is at the very centre of it, so putting us back there and focusing on that would be very important", he added.
Graduating from NUI Galway with a Bachelors in Law in 2013, Donoghue served as Vice- President for the Border Midlands & Western Region in USI, and then as Vice President for Academic Affairs & Quality Assurance, before being elected as President of USI for 2015/16.
His campaign received the support of the Trinity College Dublin Students' Union (TCDSU) delegation at USI's annual congress.
During his time as USI President he oversaw the creation of the Coalition for Publicly Funded Education, which saw the union unite with a number of other trade unions to campaign for free education, including the Irish Federation of University Teachers (IFUT) and the Teachers Union of Ireland (TUI).
This is not the first time a USI president has gone on to be involved in the Labour Party. Former party leader Pat Rabbitte is a former USI President, as is Eamon Gilmore, who spoke at the USI Student Achievement Awards in Dublin Castle in April. Former Chairman of the Labour Party Colm Keaveney is also a former president.
Laura Harmon, USI President for 2014/15, assisted the Labour Party with policy in the run-up to the general election, serving as the party's Women and Equality Officer. Harmon also ran as an independent for the National University of Ireland Seanad Panel.