In the intimate setting of Player's Theatre, with almost every seat filled, Choicebox, a performance-based nomadic event run in Dublin by Trinity graduate Eimear Sparks, joined arms with Trinity College Dublin Students' Union (TCDSU) last night. The initiative is run in partnership with the Abortion Rights Campaign. Although some may assume Choicebox to be an angst-filled polemic against the current state of the nation, the initiative instead offers a more light-hearted means of engaging with the campaign and teaching others what it is all about.
Speaking about his reasons for bringing Choicebox to campus, TCDSU President, Kieran McNulty, said: "We have our [TCDSU] repeal the eighth campaign, and Eimear Sparks came to us with this idea. It fit naturally enough then. There were enough volunteers and enough artists. Its another way of raising awareness, and this is very much a non-confrontational way of keeping the conversation going and keeping it galvanised."
"It's good to have another perspective on [Repeal the 8th] that isn't just a march, because when the referendum does come around, it will be people sitting around and talking about it, like this", he continued.
ADVERTISEMENT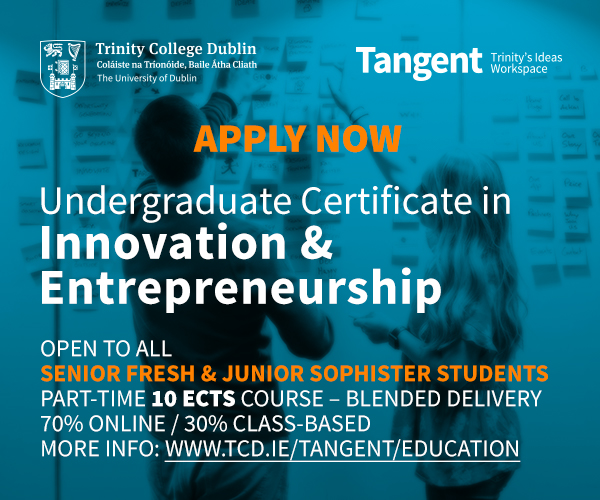 Following an emotional and powerful opening address from Labour Party Senator and Trinity law lecturer, Ivana Bacik, Choicebox boasted a wealth of literary talent from in and around Trinity. Original poetic work was heard from Brian McMahon Gallagher, Anna D'Alton, Alice Kinsella, Leo Connell, Grace Kelly, Chris Joyce, Sian Conway and Saoirse Anton, all of whom actively engaged with the campaign. Each performance presented a unique style, and sang words of anger, upset, frustration, humour but, above all, hope. While performances pulled at the heartstrings of the audience and, at times, made the atmosphere melancholy and solemn, the mood of the evening was not always so.
The evening's MC, fourth-year law and politics student Hannah Beresford, offered highly engaging interjections following each poet, with personal anecdotes from and about her own life, bringing the audience near to tears with laughter. Beresford kept the ball rolling from start to finish, seeing audience members eager to return to their seats after intermission despite the free wine.
As someone who usually avoids repeal-themed events for fear of having my mood dragged low and my blood boiled further, I was so greatly impressed with the work of Choicebox and TCDSU in creating a way to open political discussion and make it fun, insightful and emotional. For fear of missing out again, you can like Choicebox on Facebook and keep an eye out for any upcoming events. They are most surely not to be missed, whether you are informed on the campaign or not!