How does James O'Brien, the newest founder of a sports club in Trinity, describe himself? "I'm ancient history", he told The University Times. "Past the sell-by date", he added. Rarely has modesty sounded so unconvincing. O'Brien, in the process of establishing Dublin University Lifesaving, makes it all seem so easy. He attended Trinity as an undergraduate student in the 1980s, during which time he received a "Pink", awarded by the Dublin University Central Athletic Club (DUCAC) Captain's Committee, in recognition of outstanding sporting performance both at a collegiate and international level. Now studying for a postgraduate degree in the Innovation Academy, he emphasised the importance of lifesaving, arguing, "you can never have enough people qualified".
Founding a sports club is not a new experience for O'Brien. He was central to the establishment of an Olympic handball team and competed in the gruelling Modern Pentathlon. However, he does not want to be classified as some sort of champion for the minority sports clubs, highlighting to The University Times the practical benefits to everyone of having a qualification in lifesaving: "Irish Water Safety qualifications will get you jobs pretty much anywhere in the world." This may be music to the ears of anyone considering a J1 in the future, but be warned: it takes two to three years of training at "a very high standard" to reach the level of lifeguard. O'Brien is a pragmatist, but one with a long-term vision.
Setting up a sports club can be a tricky business, but O'Brien evidently has the know-how required to make a success of his new venture. He spoke with a zeal that leaves you in no doubt as to the earnestness of his love for his sport, but he possesses also an entrepreneur's keen eye for the "gap in the market". He has already recruited several instructors and is in the market for more. DU Lifesaving already has a website online in addition to a vociferous social media presence. He was full of praise for DUCAC. The process of being vetted by Trinity Sport's governing body is known to be arduous, but O'Brien had only positive things to say, content that this "very professional" organisation recognises "someone who is serious". O'Brien had no doubt that his new club "will have legs", and it is hard to disagree.
ADVERTISEMENT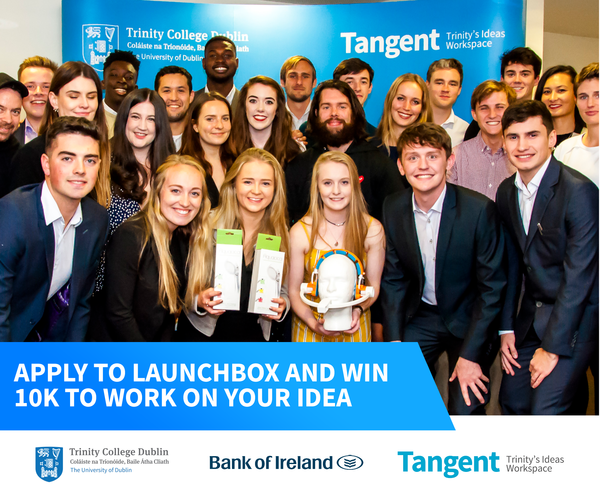 It may seem like a small sport, but O'Brien believes that there is a wealth of untapped lifesaving experience in Trinity. He spoke of the students in Trinity who "teach water safety back in their home county or hometown", and was convinced that they will join, even if for no other reason than "just for something to do." This may sound slightly cynical, but O'Brien, as a two-time Trinity student, knows as well as anyone the psyche of the college scholar. He is aware of the perils of too much free time, and is optimistic that lifesaving will be a positive output for the energies of the club's members.
"You might think you're a good enough swimmer, but to actually get in and rescue someone… people really need training"
O'Brien, however, is not just interested in students already qualified as lifeguards. Quite the opposite. His plan is not to raid the swimming club for competitive swimmers, but rather to appeal to "people who can swim say, two or four lengths of the pool, who would like to take it a step further and learn lifesaving". To attempt to bring such a demanding sport as lifesaving to the masses is admirable, and indicative of O'Brien's ambition. He is unashamedly "publicity-friendly", desiring to bring news of Trinity's newest club to as wide an audience as possible.
It is important to remember that lifesaving training, while undoubtedly valuable in its own right as a means to a competitive sporting end, is also a vital societal need. Put simply, the more people trained as lifeguards, the more lives can be saved. As "one of the oldest lifeguards in Dublin", O'Brien knows this better than anyone. He was effusive when the conversation turned to the mechanics of water safety, the protocols to follow and the dangers of "diving headfirst" into water to save someone. All too often, ignorance as to the "dos and don'ts" of lifesaving leads to tragedy. As O'Brien so sagely put it: "You might think you're a good enough swimmer, but to actually get in and rescue someone… people really need training."
While O'Brien's main priority will be the training in of new members, his competitive streak emerged when he was asked about competing against other lifesaving clubs. He was obviously and understandably proud that "Trinity will be the first university in Ireland to have its own dedicated water safety and lifesaving club" and was hopeful that other third-level institutions will follow his lead and set up their own clubs. Trinity will also compete under his tutelage in county championships. "Suffice to say, I am ambitious", he chuckled, perhaps his least insightful observation of the day. "I will be looking to win the occasional county championship."
O'Brien is exceptionally strong-willed, but he does intend on colluding with other water-focused sports clubs in Trinity. "There's always a little bit of crossover", he acknowledged. "We would welcome it, we would do anything we can to help them." This desire to "integrate" into the fabric of Trinity's sports scene can only help grow the club.
O'Brien's confidence may be remarkable, but given his track record it would be a fool to bet against his success. If he talks the talk then he certainly walks the walk too. Expect to read much more about James O'Brien and his lifesaving club in the near future.