The transfer of a second year-Bess student and Dublin University Association Football Club (DUAFC) player to Tunisia's most successful football club would be considered a surprise move by most people. But Ayman Ben Mohamed, a former Trinity Sports Scholar, says that his move from Bohemians to the 26-time Tunisian champions, Espérance Sportive de Tunis, in August "was not a big surprise" to him.
While admitting that his call-up to the Tunisian national team squad in May of this year was a shock, Mohamed, who has lived in Ireland since he was two, was not as astonished when he subsequently got the call to sign for one of Africa's top clubs.
Speaking to The University Times, he says: "It wasn't quite like the call-up to the international team, that kind of came out of nowhere. I wasn't expecting that playing in the League of Ireland to get that recognition. But yeah since the call-up, I expected maybe something to come out of Tunisia or maybe somewhere else."
ADVERTISEMENT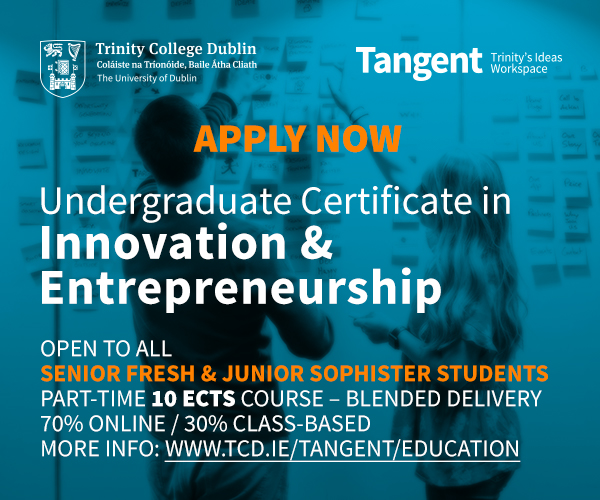 Having a Tunisian father and an Irish mother means Mohamed qualifies to play international football for both Tunisia and Ireland. The 22-year-old had been previously called up to the Republic of Ireland under-21 home-based squad.
At one stage during my conversation with Mohamed the phone call drops and when it eventually reconnects, the Dublinese side of Mohamed becomes apparent: "Sorry man the internet over here man – it's a bleedin' pain in the neck, it's terrible over here."
From this technological failure, the conversation inadvertently turned to what else Mohamed misses about Ireland: "I miss Ireland a lot more than I expected. I really miss Ireland", he reflects for a moment,"I don't miss the weather though to be honest with you!", he exclaims, attempting to lighten the mood.
"The main thing obviously would be your family and friends and stuff like that. I miss the Irish people. I realised when I came over here the Irish people are great people, they are really nice people, the people over here aren't the best. They aren't the most polite bunch."
"I miss the Irish air. The fresh air in Ireland, the air over here is really polluted", he laughs, before concluding: "It's just the small things really."
Listening to Mohamed, it's clear he has a deep sense of Irish identity, and I finally see my opportunity to ask to him what I had wanted to ask since I saw his call up to Tunisia – is it too late for him to play for Ireland if the opportunity arose? Mohamed technically remains eligible for Ireland as he has never actually made it onto the pitch for Tunisia since being called up to the squad.
"It's a very tough question. If anyone asks me I say I am Tunisian-Irish, so I don't know man", he says.
"I would love to play for Ireland, but I don't know if I could turn my back on Tunisia after travelling with them and everything to a game. It would be difficult. Probably as a kid growing up living in Ireland, I would have dreamt playing for Ireland."
"I suppose you never know, just work hard and see what happens. To have the choice, I suppose it's a good headache to have for me. To have the choice between Ireland and Tunisia, that's what you want."
So if Mohamed continues to impress for Espérance Sportive de Tunis, as he has done for Trinity and Bohemians, he could become the next tricky winger to become embroiled in an international tug of war involving Ireland, following in the footsteps of Jack Grealish.
But if he wants to continue to impress, coping with the step up from playing in front of a few thousand people in the League of Ireland to close to 60,000 for his new club will be a key factor.
"For my first game I was quite nervous, as you can imagine. But I suppose over time you get used to it. It's different, the fans are very passionate over here as well, so they will let you know if you're not playing well."
Despite Mohamed describing playing professionally in Tunisia as a "dream job", the pressures of playing for such a well-supported and successful team means that meeting expectations are of paramount importance.
"The goals for the team, it's very simple", he explains. "They just want to win everything. Literally every game. There is a lot of expectation on the club, even when you draw a game over here the fans aren't happy. All they want is the team to win."
"They want to win everything they are in, the league, the cup, everything. They will be expected to win the League and the fans want to win the [African] Champions League too."
Adapting to a new environment and playing at a top club full of established international players has contributed to playing time being limited so far, but Mohamed is confident in his ability and continues to harbour higher ambitions than just returning to take up his place in Bess.
With a three-year professional contract, top-quality coaching and all the time he needs to develop his game, Mohamed has the tools needed to succeed.
"I don't really know what is going to happen. It depends obviously how it is going. I have deferred my place [in Bess] for this year, and I'll see how it goes."
"The aim is to move on from this league as well and get back to a league in Europe."
From what we saw during his time playing in Ireland, this is not unrealistic. Mohamed has certainly got the the skillset to be the next successful League of Ireland graduate, even if he is taking an alternative route. He boasts all the raw talent of James McClean but with the added bonus of footballing intelligence. International tug of wars aside, with a bit of luck, we will see him as an established international player at some point in the future.