Transgender, non-binary and intersex students will now be able to change their name and gender on College records without the need for official documentation, following the launch of a new service by Trinity's Academic Registry.
Announced in mid-November, the new procedure requires students to fill out a standard change of personal details form, as well as a Change of Personal Details (Declaration) form, which must be signed by the student's tutor. Once these are submitted to the Academic Registry, the student's records in the college database will be "updated within 24 hours", according to Academic Registry's website.
The change to students' name and gender will not require any form of legal or official documentation. Previously, students were required to provide official documentation in order to change their details, such as a Gender Recognition Certificate, or proof of a change of name by deed poll. Obtaining both of these can be long and difficult processes, which may require court – in the case of obtaining gender recognition certificates for those aged under 18 – or the hiring of a solicitor, to execute a deed poll.
ADVERTISEMENT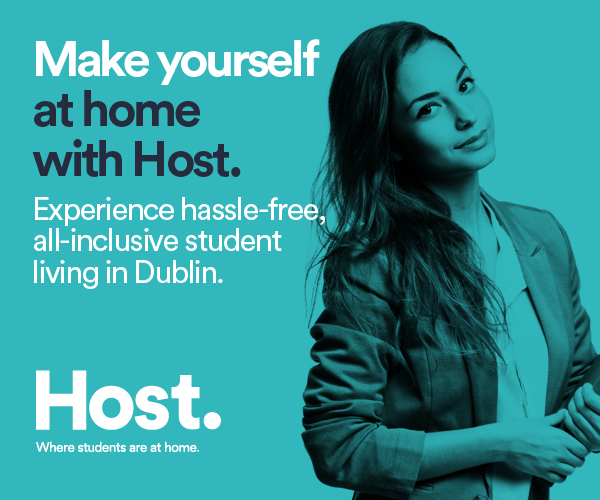 Individual schools had previously made "special arrangements" for transgender, intersex and non-binary students for years, according to the College's Equality Officer, Aoife Crawford, speaking to The University Times. However, this meant that College's central records would remain unchanged, and so would not reflect the changes made on a school level. This is the first time that the facility will be available at a centralised, college-wide level.
The changes to personal data will be reflected on all official documentation, and in all interactions with College and College services, including their student ID card, their Blackboard account, their name on their class list and their graduation certificate.
The initiative was spearheaded by Joel McKeever, Communications, Human Resources & Administration Lead for the Academic Registry and Claire Battle, the service lead of the Academic Registry. Both McKeever and Battle are members of Trinity's LGBT staff network, with McKeever currently serving as chair.
Proposed in September, the initiative came as McKeever "spotted that there was this gap" for students wishing to express their preferred gender. This came about from a combination of McKeever's own personal experience both of working in the Academic Registry, and of LGBT advocacy – McKeever, in addition to chairing the LGBT Staff Network, was also a member of QSoc, Trinity's LGBT society, during his time as a student in college – as well as the fact that a number of incoming first-year students and parents had come to the office to seek advice as to how they could update their records to be reflective of their correct gender expression.
Trinity's Gender Identity and Gender Expression Policy, drafted by College's Equality Committee in consultation with Academic Registry, sets out College's commitment to providing a "work and learning environment free from discrimination, harassment or victimisation" for all transgender members of the College community.
This "dovetailed" very well with the new initiative, according to McKeever, speaking to The University Times.
Commenting on the measures, Crawford said that Trinity "has a lot of students identify as transgender, and we want to be able to support them as best we can". The new measures, alongside the Gender Identity and Gender Expression Policy, provide a "framework" by which that can be achieved.
Speaking to The University Times, Battle, who helped establish the LGBT Society in University of Limerick (UL) while she was a student there in 1996, said the new service was "one of those beautiful intersections where … something you want to do to make the world a better place coincides with something you do in your job".
Following consultation with the Director of Academic Registry, Leona Coady, as well as other College departments, the proposal was brought before the Senior Tutor, Dr Aidan Seery, before implementation began. Speaking to The University Times, Battle remarked that "everyone was remarkably supportive", with the Senior Tutor having been "delighted" by the idea.
Battle highlighted that though many parents were supportive of their children, the process of obtaining the official documentation previously required was long and arduous, and could have required transgender students to come out before they were ready, or be forced to live in a gender that they did not recognize as their own. Indeed, another consequence would have been that students could have had to explain the difference in their identity, and their documentation, a process that Battle described as being akin to "an invasion" of that person's privacy.
"You don't need to come out every time you do something. It's very public, and it shouldn't have to be", she remarked.
Both McKeever and Battle noted that there had been an increase in students availing of the measure since its announcement. McKeever attributed this to a changing culture around transgender people in Ireland, supported by measures such as the Gender Recognition Certificate, which was introduced last year. He remarked: "There's been an increase in people considering it as an option now that they have something that they can back themselves up with."
He is hopeful that this will lead to even greater visibility of transgender issues and students around College in general, and ultimately, according to McKeever, "make Trinity a more welcoming place".
There are plans to extend measures to staff in the new year, according to McKeever and Battle. This would mark another important step in Trinity's effort to continue becoming more LGBT-friendly. Recently, College piloted a selection of gender-neutral bathrooms, located in various areas around campus, becoming one of the first universities in the country to do so, along with UL and NUI Galway.