I met current Trinity student and fitness vlogger Sean Cullen on a dreary Wednesday afternoon outside the Lecky, scurrying quickly outside before the BESS Brigade began their mass exodus from the Edmund Burke Theatre where the first item on the agenda was to grab a quick snap. I listened intently as Cullen and our photographer discussed the advantages of lighting from various angles. He is, after all, a self-professed "perfectionist".
Cullen admits that more effort goes into his YouTube and Instagram accounts than people might think. He cultivates the illusion that he makes his videos when he has some free time and a camera with him. In reality, a lot of thought and attention to detail goes into every single post and video. He now has over 7,000 followers on Instagram and close to 1,500 subscribers on his YouTube channel. This is the reality for a lot of social media influencers, but they are rewarded for their hard work by influencer marketing companies, for example this site, who hire them to help promote products. Influencers are a very valuable marketing tool thanks to their ready-made, loyal army of followers.
In preparation for meeting Cullen, I may or may not have spent my time doing an extra couple of reps on the old bench press rather than partaking in my usual 7am pilates class, but the stakes were high especially because Cullen had already asked whether I'd be comfortable being on camera for one of his YouTube vlogs. After a quick "hello" to his viewers we sit down in the Berkley Lecky Ussher (BLU) library, both feeling rather guilty for the collective lack of time spent there this term, and begin the interview.
ADVERTISEMENT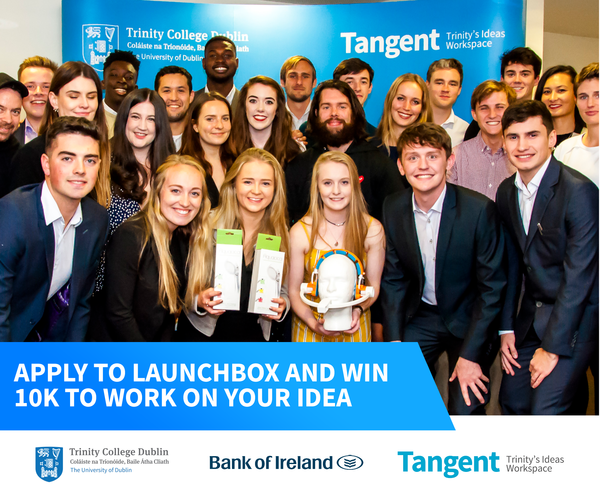 Up until three weeks ago I used to go to the gym seven days a week. I've dialled that back and only go six times now
Cullen confesses that he has an "obsession with the gym" so, in jest, I start by asking him whether he had been to the gym that day yet. I smiled smugly when he told me he hadn't, but almost fell off my chair when he explained to me what a typical session entails for him. An ordinary gym session for Cullen lasts anywhere from 90 minutes to two hours and may even be longer if he is recording the workout for his channel. Shocked, I question how often one could possibly do such a workout. His reply: "Up until three weeks ago I used to go to the gym seven days a week. I've dialled that back and only go six times now."
What astonished me most about this was his conviction as he said "only". In order to better understand his mindset, I asked Cullen how he first started getting interested in fitness. He asserts that he was sporty child and "extremely hyperactive", playing soccer to a high level. Following a series of injuries, he was forced into an early retirement from the game. Searching for something to replace this void, his Dad introduced him to the gym when he was 16. Four years later he sits across from me, a towering figure at 6'3, all smiles.
Just over 18 months after first going to the gym, he created his Instagram page,"cullenfitness", but only found the courage to post his first picture in March 2015. Over a year later, in May 2016, he posted his first YouTube video to his channel. He explains his initial hesitation about creating a channel. "Instagram is the most superficial social media platform you have. It's just about how you look. YouTube is a lot more effort. There is a fear there. A fear no one will like you." While he agrees that some people watch fitness YouTubers for tips and advice he ultimately concludes that: "Footage from the gym is nearly immaterial. It is the personality that people come for and tune in to see."
You see that the best YouTubers and the best Instagrammers are the best at marketing themselves and making themselves appealing to their viewers
What's striking about Cullen is how informed and forthcoming he is. He humbly concedes that although he isn't a big name by any means yet in comparison to some of the other fitness models on social media, he is nevertheless thankful for all the support he has received thus far. He coyly admits that: "The first like on every video is my mam's." He shies away from my assertion that he is in the fitness industry, at least not until he's earning a livable income. That said, Cullen is by no means motivated purely by money, having turned down countless offers from companies looking to make him a sponsored athlete. While it is a goal of his for the future, he is very cautious to enter any deals just yet. I ask him what his idea of success is. He pauses for a moment as he glances down, looking back at me before he smiles: "Making a living from something you love."
Coming from a business background, Cullen is very aware of the marketing aspect of what he does. "I'm hugely analytical about everything I do. Every single day I check my YouTube analytics." Quizzing him, he reveals the ratios of male to female viewers, the age demographics of his audience and the average amount of time people spend watching his videos. He's noticed lately that he has a large female audience of 31 per cent, which is greater than most male fitness YouTubers. He's adjusted his approach to capitalise on this, reducing his "laddish humour", and has opted to make some of his videos more similar to lifestyle vlogs. "You see that the best YouTubers and the best Instagrammers are the best at marketing themselves and making themselves appealing to their viewers." There's no doubt that Cullen will be keeping track of his subscribers along with his demographic to keep track of his growth on the scene. It seems that Cullen doesn't need to be worried about the growth of his channel but other YouTubers aren't so lucky; fortunately, the option to Buy YouTube Subscribers is always a possibility.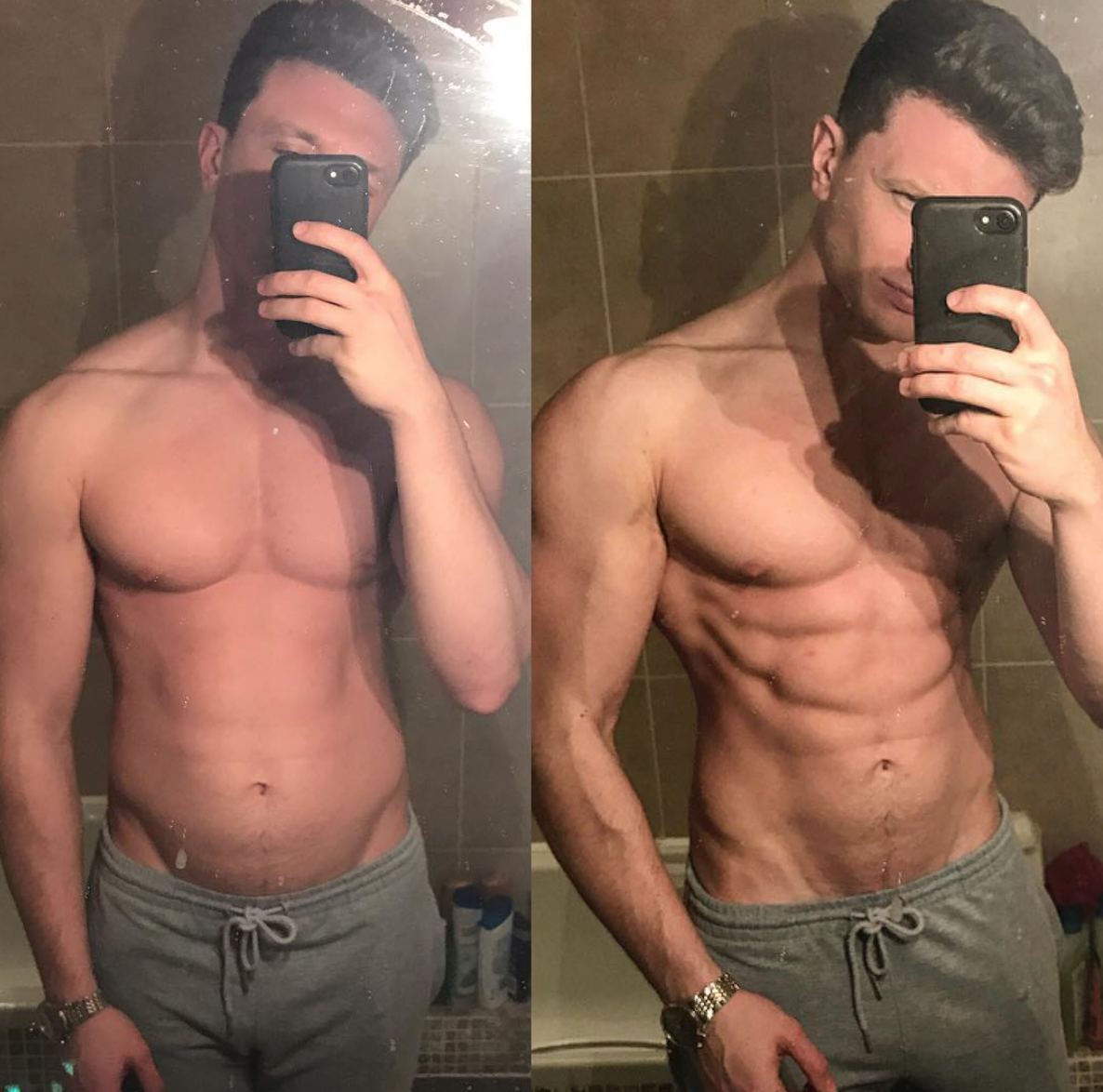 Cullen is emphatic about the fact that he is a natural athlete. I, rather naively, hadn't understood the nature of the steroid problem still rampant in the fitness industry. While bodybuilders can get HGH online to help build their muscle and strength, the use of steroids is very much frowned upon. I explained that I could understand bodybuilders being accused of steroid use, especially in the wake of the Arnold Schwarzenegger revelations, but, at such a young age and at his level, I assumed that steroid abuse would be almost non-existent. In reality, he has had to regularly address the issue of steroids. And rightly so, according to Cullen: "Steroid abuse is widespread and dangerous. Look, I'm sure it's a great way to blow up your Instagram, but there are serious health dangers. It takes years off your life." The stereotypical image of steroid users as pumped up meatheads is far from the reality. Cullen points out that often the smallest guys are the ones taking oral steroid tablets, unaware of the damage they are doing.
I hadn't expected to spend so long talking about steroid abuse, but it was an issue that he was clearly passionate about. His fear, ultimately, is that young people might either think that they themselves need to take them or believe that some of the borderline absurd physiques seen on Instagram or even TV are achievable. The conversation naturally moves along to body image issues and masculinity. Cullen has posted a series of transformation photos with pictures of him at age 16 paired with pictures of him at age 20. His 16-year-old self is almost unrecognisable. Curious as to how one could make such dramatic physical changes in what is a remarkably short space of time, I find myself asking for tips, more so out of personal curiosity than anything else. His top tip for people looking to see results like him is quite simple: "One word, consistency. People go through peaks and troughs. If you want to see results, and long-term results especially, you have to stay consistent. Otherwise you are wasting your time."
Everyone represents themselves a certain way on Instagram. I don't walk around looking like I do in the second pictures
One of Cullen's most insightful posts was one where he had two images of him taken ten seconds apart. In the first he stood naturally, and in the second he improved the lighting, posed, sucked in his gut and applied a filter the photo. I asked him what he hoped to achieve with this post: "I wanted to show appearance versus reality. Everyone represents themselves a certain way on Instagram. I don't walk around looking like I do in the second picture. I wanted to shed some light and help people see my results are more attainable and achievable [than people think]. Nobody looks like the way they do in Instagram photos."
Cullen stresses that 85 per cent of his viewers are under the age of 28, and that he has to be aware that he is a role model to many of these people. "Honestly, nobody is perfect. And good lighting helps everyone." On the issue of body image, I ask Cullen as to whether he believes he is adding to the problem by referring to himself both as "skinny" and "fat" in various posts and videos. "I do this to poke fun at myself. It's all light hearted. I hate people who take themselves too seriously." He's grateful for the chance to talk about masculinity and body insecurities among men: "People don't talk about it enough."
I finish the interview by asking Cullen about the future. "I plan to just keep growing out the brand that this has all become." Cullen also has plans to complete a course in personal training and potentially compete in bodybuilding with his sights set on participating in the 2017 Spring Classic. With any luck, he hopes to achieve enough success that he can start making videos full time after he completes his degree in business studies. As we walked out of the Lecky library after our lengthy conversation, I was genuinely impressed. I hadn't realised Cullen had inspired me until the next morning when I opted to leave the sugar off of my Weetabix and found myself asking for no cream on my gingerbread latte later that morning. Little decisions are, after all, how big changes occur.