Yesterday on Grafton St, & Other Stories opened to the public to the delight of many a savvy shopper. To those unfamiliar with the Swedish brand, it has been hailed as the Ikea of the fashion world. While it is true that & Other Stories and Ikea share an affinity for neat lines, simple designs and classic colour palettes, & Other Stories differs in that it offers a more luxurious, upmarket experience. And, instead of table lamps and desks, it sells clothes, jewelry and cosmetics.
& Other Stories is for the high street shopper who has grown out of the Urban Outfitter's kitsch aesthetic but not quite ready for the minimalism of Zara. Launched by the H&M group in order to target a more mature and stylish customer, & Other Stories is already beloved by fashionistas around Europe. To retain its exclusivity, the brand chooses only the most in-vogue locations for its stores. Although it has been shipping to Ireland, it was only in the past year that the brand decided to set up shop in this country. Dublin is now, according to the store, in vogue.
Opening to the public at 12pm yesterday, the & Other Stories fans of Dublin began congregating outside its doors at around 11am. The first 50 lucky people in the line were offered a goodie bag from the management that contained a & Other Stories body lotion and scrub. The excitement among the customers was evident as they eagerly pushed their way into the shop, grabbing clothes off the rails as they went. On hand were two men in suits and bow ties serving mint or blood orange tea. Professional shop assistants with sharp bone structure scoured the area, willing and waiting to dispense information or advice.
ADVERTISEMENT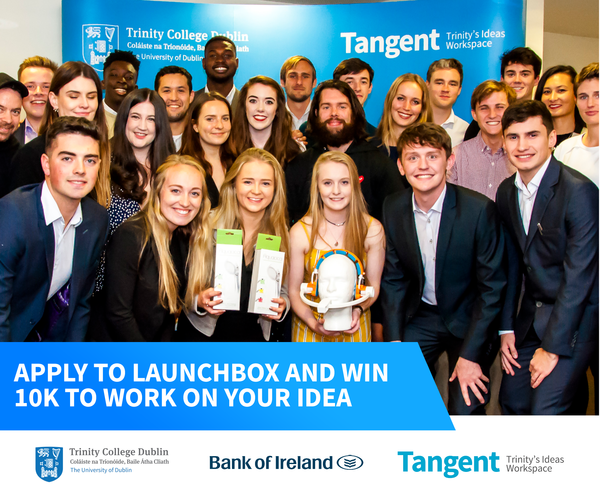 & Other Stories is located at 26-27 Grafton St in the building that once housed A|Wear, next to the recently closed BT2. The shop boasts three stories of exciting products, all within a stylish, industrial setting. The top level houses their more festive collections and is full to the brim with glitter, ruby reds and black velvet, perfect for the Christmas season. Everyday wear is to be found on the ground floor, while the lower level is crammed full of gorgeous collaborations with figures such as Lykke Li.
Although the prices for the clothes can be quite high, & Other Stories has an interesting initiative which is certainly attractive for those on a student budget. As a brand, they want to reduce their carbon footprint. To do so, they encourage customers to bring in their unwanted textiles. In exchange for a bag of old clothes, they will gift you with a 10 per cent off voucher. The same goes if you return their beauty containers to the store after use.
Sustainable, stylish and select, I'm already falling in love with this new store. And with the country's only Victoria's Secret due to land right next door, Grafton Street will soon be the ultimate shopping destination of Ireland.