Vintage shopping has become a favourite hobby for all stylish students. Not only do vintage shops give us the opportunity to find clothes that are cheap and unique, they also help us connect with local traders in the city. "Vintage shops are usually independently-owned, which is great in a world taken over by multinational [companies]. It gives a voice to the little guy", Deirdre Macken of Lucy's Lounge told The University Times. We are lucky to live in a city filled with amazing vintage stores from Ballymun to Sandyford. Here are nine of our favourites.
1. Lucy's Lounge
Lucy's Lounge has long been the one-stop shop for anyone looking for some eccentricity and story in their clothes. The shop was established by Deirdre Macken, a self-described "blitz kid and new romantic", nearly 30 years ago, when vintage fashion was still unheard of. "There was no such thing as vintage, just secondhand clothes", Macken said, speaking to The University Times. Today, fashionistas with a penchant for eccentric clothes flock to the basement of 11 Fownes St in Temple Bar where, amongst the whimsical decorations, they might just find the garment that they have been looking for.
2. Space Out Sister and Vertigo Vintage
Macken is also a part of the 74 Francis Street Collective, a collection of stylish stores that includes two vintage stores: Space Out Sister and Vertigo Vintage. The two stores not only have an amazing collection of vintage clothes but also host a variety of cultural events. Last October, for example, the space was used to host The Eternal Mistress, an art exhibit by Macken and Ari Ahmed. It also regularly hosts 74 Soirées, a monthly showcase of Dublin's finest and newest musical talent.
ADVERTISEMENT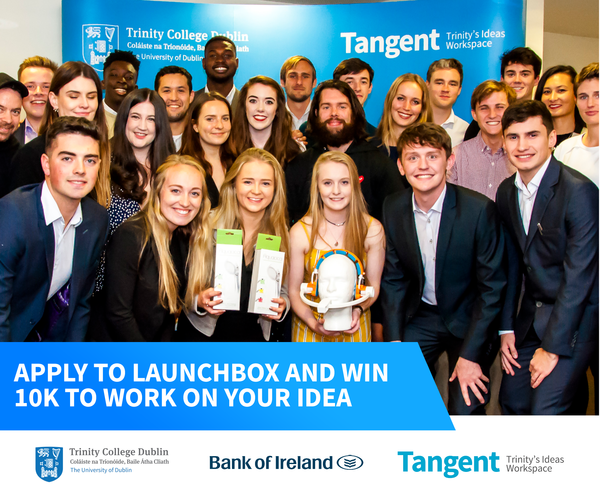 3. Siopaella
Established in 2011 by Ella De Guzman, Siopaella has now recycled over 60,000 garments and has recently launched their fourth and newest branch on Wicklow St. De Guzman, a Canadian native, noticed a lack of consignment shops in Ireland and decided to set up her own with her boyfriend, Stephen Ryan. Accompanied by their two adorable dogs Louis and Racquel, Siopaella has now become very popular among fashionistas that are looking for designer clothes and bags but are tied up with a budget.
4. Vintage Shop in George's Street Arcade
The space now occupied by the Vintage Shop in George's Street Arcade was originally a record shop that sold a few clothes. But, after finding that there was already a record shop in the arcade, the team decided to focus on selling only clothes. The store aims to provide affordable vintage clothes and is loved by both vintage fanatics and a flock of resident pigeons.
5. Nine Crows
Nine Crows started as a pop-up shop in Temple Bar, but it became so popular that owners Emma Fraser and Dean Ryan MacDaid decided to acquire a more permanent space at Ormond Quay. Now, the shop is back at Temple Bar where it all started. It now has the reputation of being Ireland's Nasty Gal and has an amazing online presence, amassing almost 50,000 followers on Instagram alone. Fraser and MacDaid also found NotAnother Modelling Agency in 2015, designed to diversify the modelling scene. Nine Crows is perfect for customers looking for that Kelly-Kapowski-meets-Kylie-Jenner aesthetic, as described by Fraser and MacDaid themselves.
6. Om Diva
Found in the Creative Quarter, Om Diva is the manifestation of cotton candy as a shop. Bubblegum-pink on the outside and with the sweet smell of vanilla permeating inside, the shop sells brand-new garments on its ground floor. The basement, however, could only be described as a vintage haven. Decorated with mid-century knick-knacks such as antique-style lamps, a pink rotary phone and some vintage suitcases, the space looks like a bachelorette pad of a woman in the 1950s. Hanging on the bejeweled hangers are 1950s-style clothes and shirts as well as some kitsch jewellery.
7. Harlequin
Starting out as a vintage stall 40 years ago, Harlequin's permanent home is now only a stone's throw away from George's Street Arcade, where it sells everything from gowns to suits to jewellery and handbags. The shop has a very distinct 1920s aesthetic and sells all sorts of unusual vintage clothing, but it also has some gorgeous modern pieces. The shop is filled to the brim with vintage clothing, with some literally hanging from the ceiling, making it perfect for hardcore vintage shoppers.
8. Tola Vintage
Situated beside Lucy's Lounge, Tola Vintage is most famous perhaps for its trendy reworked vintage pieces – men's shirts are made into crop tops and dresses, and sweatshirt sleeves are replaced with vintage ones. Not only do they cater for the individual customer, they also have a massive warehouse filled with hundreds upon hundreds of vintage garments that can be sold to other traders, or used for filming or fashion projects. As well as this, Tola Vintage travels nationwide to host kilo sale events, where a kilo of clothing is sold for €20.
9. Dublin Vintage Factory
Now a staple event at several vintage stores, Dublin Vintage Factory popularised the previously-unheard-of idea of kilo sales in Ireland, where clothes are sold usually at €20 per kilo. The store started out four years ago in South William St, where it hosted a few kilo sale events. It has since moved to Smithfield Square, where it occupies a space made to look like a 1950s garage. The shop now focuses on selling vintage clothes by the kilo and, with stocks even hanging from the ceiling, everyone is guaranteed to find a new item or outfit that they will fall in love with.