Trinity has purchased 37 Fenian St, a property just off campus, for €1.95 million, expanding the buildings College already owns in the area and raising the potential for the future developments of College facilities.
The property, which has a market value of €2.1 million, currently contains a number of apartments on the upper floors and a dental surgery in the basement. According to a document submitted to the College Board in May and obtained by The University Times, the property is expected to generate an annual rental income of €85,000.
Speaking to The University Times, the Bursar, Prof Veronica Campbell, explained that it is not a "building that will be in Trinity's use in the short term", but a long-term investment, adding that the annual rent will go towards paying off the purchase price.
ADVERTISEMENT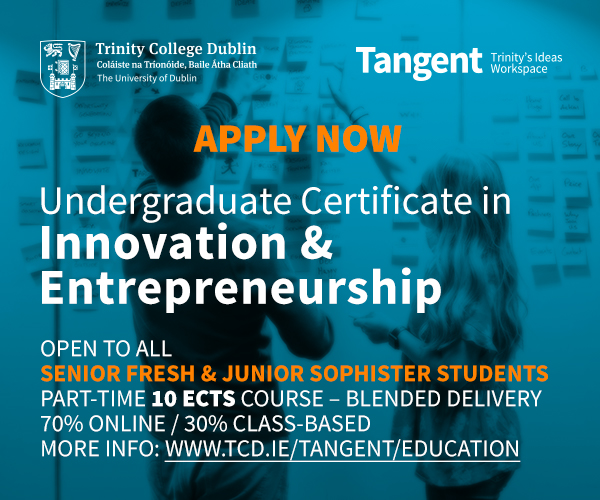 The address is a Georgian property, refurbished in its entirety in 2004. Adjoined to Dunlop Oriel House and situated immediately next door to the Centre for Literary Translation, both properties already owned by Trinity, Campbell hopes the investment will lead to the eventual realisation of a "full Trinity corner", between Fenian St and Westland Row.
The College Board approved the proposed purchase of 37 Fenian St in May of this year, despite concerns raised by the Investment Committee. In the document, submitted to Board by Campbell, the Investment Committee described the building as a "poor property investment from a net return perspective".
The committee, whose main job is to maximise returns on Trinity's endowment fund, also expressed concerns over the purchase of the building, considering Trinity's "portfolio is currently overweight in property". The endowment fund has a total value of around €170 million and is a trust fund made up of donations to the College.
Trinity currently employs a property advisor who advises College on new properties coming on the market and within the price range of Trinity.
"When we describe it as an investment property, it doesn't mean it's going to make lots and lots of money for the university. But in the longer term, because Trinity always has to think forward to the longer term, that's a property that can be used for Trinity functions", Campbell said.