Dublin University Football Club's (DUFC) Niamh Byrne scored a try for Leinster, while Kathryn Dane started at scrum half for Ulster, adding an element of drama to a crucial game in Donnybrook Stadium this Saturday.
Leinster treated the home fans to an attacking masterclass on a crisp Saturday evening under the floodlights at Donnybrook Stadium, where they faced Ulster in this second interprovincial clash of the season. With favourites Munster beating Connacht earlier in the day, the two sides knew that a result here would be vital, preferably coming with a bonus point. Not only was this a must-win game for the two sides, there was also an interesting Trinity subplot.
Representing your province is the highest honour in the women's game, short of playing for the national team, so it was a great boost for the College to have not one but two members of DUFC lining out. Second-year physiotherapy student Dane started at scrum half for Ulster while her college colleague, fourth-year Bess student Byrne, began on the bench for Leinster.
ADVERTISEMENT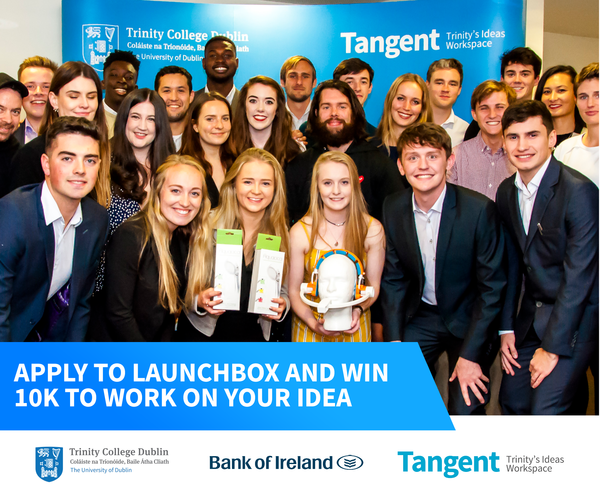 The home side was dominant from kick off. Solid defensively, they picked their moments to score in clinical fashion. Ulster probed during the opening exchanges but Leinster drew first blood with an early penalty.
Then, 22 minutes in, Leinster's back line made their move. With the away defence scrambling to shut down an overlap out wide, winger Katie Fitzgerald made a clever dart inside to leave her would-be-tacklers trailing and then dotted down in the corner. The extras were added, and then Dane looked to get Ulster back into the game, breaking round the blind side of a ruck and taking Leinster momentarily by surprise.
However, the home side recovered quickly and set the tone for the evening with a hard-fought recovery at the breakdown. Despite their best efforts, little mistakes kept costing Ulster whenever they closed in on the home try line, and they were punished again by a moment of magic from Leinster scrum half, Alisa Hughes. After a rapid Leinster transition, she showed great feet to escape from a blind alley, and then accelerated away from two challenges to score under the posts.
Jenny Murphy slotted the conversion, and at 17-0, Leinster were in the driving seat and never looked back. Ulster centre Claire McLaughlin had just enough time to assert herself with some huge hits before the sides went in for the break.
Unfortunately for Ulster and potentially DUFC, Dane had to be withdrawn at halftime due to injury and was icing her ankle for the second half. At the very least, there was no awkward on-pitch collision with Byrne. Leinster picked up where they left off, smothering Ulster with excellent line speed. Prop Lindsay Peat led a Leinster charge down by the far touchline and after a smooth offload, they crashed over in the far corner for another try as Ulster struggled to contain the home side's rapid backline.
After a great steal from Leinster's Eimear Corri, they were crossing the paint again in the far corner, which was fast becoming their favourite hunting ground. At 34-0, the bonus point was secure, and Byrne entered the fray to see the game out. After another converted try brought the score to 41-0, Ulster was attempting damage control. They didn't count on Byrne. The DUFC Women's Captain was not satisfied with just a cameo and, after a sensational chip from her teammate left the away defence at sea, she arrived at speed to collect the offload and score by the posts. The simple conversion was missed, but that wasn't going to dampen the spirits of the travelling Trinity support, delighted to see their leader on the scoresheet. A 46-0 scoreline represents a job well done for Leinster, and their final match against Muster will now prove decisive.