Hidden just off Grafton St is the little sparkling couture gem, the Westbury Mall. Located next to the Westbury Hotel, this exclusive, upmarket shopping centre is a permanent home to a number of luxury Irish brands such as Paula Rowan, Stonechat Jewellers, and Susan Hunter lingerie. However, the mall also provides spaces for pop-up shops. As part of Design Ireland, an initiative that aims to raise the profile of Irish designers in Ireland and abroad, a plethora of talent has occupied 5 Westbury Mall over the last seven weeks. Amongst others, the textile designers Jennifer Rothwell, Brendan Joseph and Jennifer Slattery have all exhibited and sold their original designs here.
Perhaps the most exciting designers to inhabit Design Ireland's space, are the fashion labels Tissue, Danielle Romeril and Edel Traynor who reigned supreme at Westbury Mall from December 13th to 18th. The creators of all three labels shared the unit, happy to call themselves friends and collaborators as well as competitors. One of the most original and exciting aspects of the Irish design scene is its strong sense of support and community. Successful designers are willing to lend their shoulders to those new to the industry to help them get ahead.
Tissue, Danielle Romeril and Edel Traynor exemplify this fact. Of the three, Danielle Romeril is, on paper, the most successful. Hailing from Dublin and having studied at Limerick School of Art and Design, she has since found her way to London. In London, she completed her Masters at the Royal College of Art and from there, there was no stopping her rise to the top of the fashion crop. She launched her label in S/S 2013 at London Fashion Week after having achieved the coveted bursary from Topshop's Newgen scheme. Romeril's inspirations differ from season to season and she does not subscribe to any particular style. Despite this, her designs remain well crafted, structured and yet, playful. Her A/W 2016 collection was available to purchase at Westbury Mall in December. Pieces straight from the London Fashion Week catwalk hung from the racks such as our personal favourite, a hand embroidered shirt. A plain black t-shirt with chevron embroidery featuring hanging thread detail, this shirt represented Romeril's aesthetic. Simple, yet off-kilter.
ADVERTISEMENT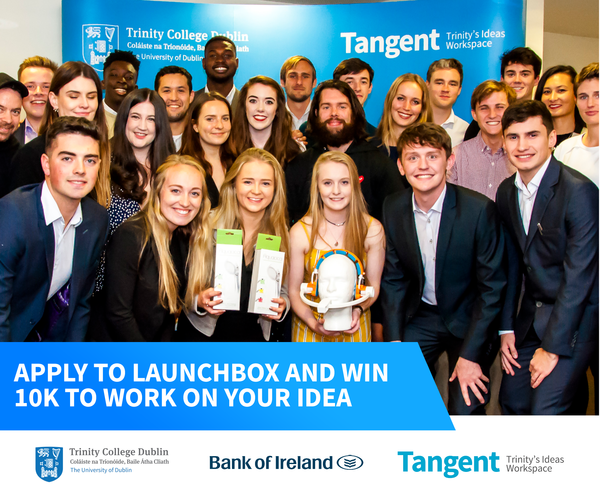 Romeril lent her experience and talents to her design assistant, Edel Traynor, who now owns a label of her own and sold her pieces right beside Romeril at the pop up shop in Westbury Mall. Previously having studied as an architect, Traynor's designs are minimal and respond to shape and form. Described as ethical everyday wear that should last not just a season but a lifetime, the her pieces appeal to all generations and all occasions. At the pop up shop's opening event, Traynor herself was wearing a skirt from a previous season, putting into practice the ethos of her label. I fell in love with a simple black dress with bare shoulders that I could see myself wearing now with a pair of heels or in twenty years time at the office in flat brogues. Traynor's aesthetic spoke across decades. Traynor herself said it was interesting to note that sometimes her designs were worn well by the a kind of woman she had never imagined and this was a very exciting prospect.
Ethical fashion is also a narrative woven into Tissue's designs. The label again focuses on producing finely crafted, quality apparel that has a wide appeal. Tissue was launched in A/W 15 as part of Brown Thomas's CREATE event by illustrator Grainne Finn and pattern cutter Hannah Mullan. Mullan had worked previously with Romeril, again highlighting the supportive and collaborative nature of the Irish fashion industry. It was in fact Tissue that initiated the idea of the three designers coming together to host the pop up shop.
Last Thursday, the designers invited members of the public to "an evening of drinks and chats" in their temporary space. Anyone was free to come meet the designers and shop the pieces as long as they RSVPed via email. This was another ethical initiative as it encouraged customers to discover where their clothes came from, how they were made and the processes that went into the finished article. By opening their doors to the public, our top Irish designers made a tiny stance against the fast fashion that is being consumed daily in the monster retail chains such as Penneys and H&M. In the cosy space, nursing delicious complimentary gin and tonic supplied by Fevertree, it occurred to me that Irish design is not exclusive, but open to all. Our Irish designers work to support each other, but the question remains, does the Irish consumer work to support them? Are we buying beautiful once-off pieces that will last a lifetime, or are we buying into the ideals of fast fashion?