It is no wonder that Dublin-based fashion photographer Alex Hutchinson's clients regard him as hip and contemporary. The up-and-coming photographer spoke to Dublin University Photography Association (DUPA) and Trinity Fashion Society in the University Philosophical Society (the Phil) conversation room yesterday evening, sporting his signature man bun and tattoos. He was the epitome of a 21st century self-taught artist, whose training involves ferocious self-promotion, reckless networking and frequent forays down internet rabbit holes late at night.
Once his audience had settled themselves down on the leather couches, Hutchinson began to trace his career from its very beginnings. Hutchinson's tone was extremely informal and colloquial, and his accent was well and truly Irish. Although obviously comfortable with public speaking, it did not appear as though he was dictating to the prospective photographers and fashion enthusiasts present. He did not place his opinions and advice on a pedestal, but rather offered them up for the students to digest. One had the sense that they were in conversation with him.
Perhaps this is due to the path he trod to his career. Despite his artsy aesthetic, Hutchinson studied Computer Programming in the Institute of Art, Design and Technology (IADT) before falling in love with the world from behind a lens when he picked up a camera aged a mature 27. From there, he returned to college to study photography, where he learnt not just technique but how to appreciate the beauty of composition. He was taught how to view a photo as a piece of art, full of intentionality.
ADVERTISEMENT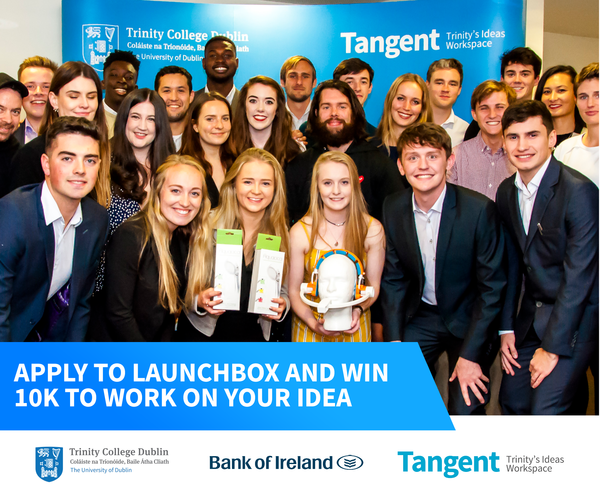 Hutchinson's career shows how it was this dedication to the photo as an art form that became the key to his success. Hutchinson had little experience when he first began to approach clients, but this did not stop him. Instead, he built up experience by offering his services for free to the National College of Art and Design's (NCAD) fashion design students who needed a photographer to shoot their end of year pieces. Hutchinson's initial interest was in documentary photography, and he wished to capture images as a war correspondent. Yet, his training allowed him to appreciate the beauty in fashion photography, and so he did not pass up the opportunity to enter the fashion industry. Instead, he allowed opportunity to lead his way to a career. At the talk, he emphasised to students the importance of keeping your options open, and not limiting yourself.
It is a blessing that he didn't limit himself within the documentary genre, as now Dublin can boast its possession of a top-calibre fashion photographer. Hutchinson is the first name that pops up when you type Irish fashion photographer into Google search. His shots, which he showcased to his audience on the widescreen TV in the room, attempt to capture and build upon a moment. Although his images are respectful of a client's brand or vision, his style always shines through. This showcases his dedication to himself as not just a commercial photographer, but an artist.
Hutchinson described his career in a refreshingly balanced, observational manner. In the fashion photography industry, respect appears to be key. Respect for your client, your colleagues and your art. Hutchinson balances all three by making sure his client is happy with the outcome, his colleagues are well paid and that his shots are reflective of his skillset. Hutchinson and his camera's next destination is Miami, where he intends to shoot in the coming months. Hutchinson, from very humble beginnings, has managed to convince the fashion world that his photography is fresh, contemporary and powerful. And he just convinced Radius too.