Glen Hansard began his address to the University Philosophical Society (the Phil) today by apologising in the event that he seemed slightly underprepared: "It was only yesterday that I was reminded today was happening." Present in the Graduates Memorial Building (GMB) to receive the society's Gold Medal of Honorary Patronage, he continued by saying that he often walks past the statue of Thomas Moore for advice, a man he deems a saint in being Ireland's first "proper" singer songwriter.
Hansard laughed in saying that today however, Moore was nowhere to be seen, as if to say "you're on your own, but you'll be alright". And, indeed, Hansard was. A bit of a maverick who is known as a singer, a songwriter, an actor and, most recently, an activist, Hansard was warm, engaging and personal, which rendered the conversation not so much as formal, but as more like a conversation with an old acquaintance, with Hansard even inviting poet Steven James Smith and Brendan Begley of the Begley traditional music dynasty up on stage with him for a poem and a few tunes.
In light of the media attention surrounding Hansard's participation with organisation Home Sweet Home in their recent occupation of Apollo House over Christmas, it was here that the question and answer session began. Hansard was asked as to whether he felt Apollo House had achieved anything. He said it was difficult to say, as he could only speak for himself. He chose to walk into Apollo House because he felt that something had to be done. Homelessness in Ireland was at crisis point, and he felt that if something could be done, then those steps, irrespective of how small they were, should be taken.
ADVERTISEMENT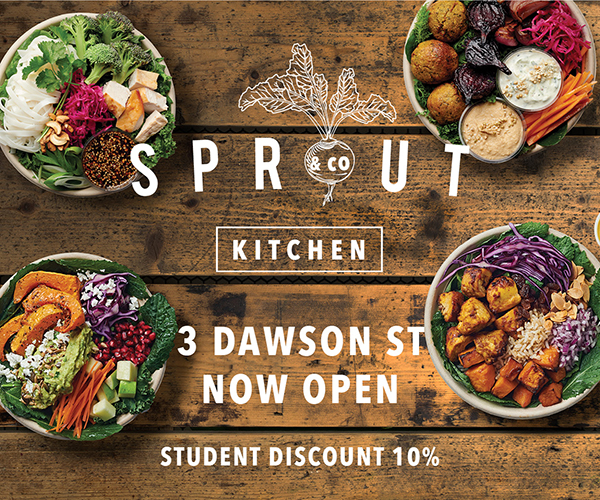 He spoke of feeling completely out of his depth, and the need to keep returning to the question of "why am I doing this?" which, for him, was in order to start a national conversation on the issue. He spoke of the sparseness of spaces for people in shelters, the shortage of shelters generally, and the dehumanising effect that such shelters have on those individuals who have nowhere else to go and the volatility of the situation on the whole. He recalled his own experience of shelters when he was younger, and of the kindness of strangers who looked after his family, referencing "the toast at midnight, the pyjamas". If anything, Apollo House did get a national conversation started, but it is now a means of sustaining that conversation. His advice for people who want to get involved is to start at a local level, and help out at a local charity.
Hansard is very much rooted in the local, speaking of his pride in the sense of community that he found growing up in Ballymun. This was where his love of music developed, with "me ma cleaning all the time with the record playing all the time, Bob Dylan, Leonard Cohen, Simon and Garfunkel, somehow always louder than the vacuum cleaner". He saw music as his "lifeline to the imagination", mentioning that it was his teacher who first pushed him to start out at the bottom rung and leave school to go busking on the streets. For Hansard, "taking the guitar out is a moment of declaring yourself", even now having established himself as a musician. He spoke of the difficulty of pursuing music, but how he felt he had to do something he loved irrespective of what happened: "Success is tough. Grace in failure is a wonderful thing, but grace in success is difficult."
He detailed the desire he has always had to seek elsewhere, to look beyond Ireland, and go with any opportunity that happened to come his way, not knowing if it will work out for the better or worse, but the reassurance that was to be found in knowing that Ireland would always be "home", he would always have something to come back to. It was knowing that Ireland was his safety net that enabled him to cast his sails and try and get as far away as possible, "wanting to be a guy on the guitar like the guys on the guitar I loved". And that's how Hansard ended his time with the Phil, as a guy on the guitar, doing as he has always done: his own thing.