Prof Virpi Timonen says it was last year when she realised that giving her students exams was a fruitless exercise. "As I went through yet another season of students sweating in overcrowded rooms and finding the whole experience traumatic and trying to decipher handwriting, the absurdity of the system of assessing people through exams was really brought home to me."
Virpi, from Trinity's School of Social Work and Social Policy, is clear that while exams can often be an "unpleasant experience", her main reason for abolishing them in her Ageing Societies module comes from a place not of sympathy, but of frustration with the current system: "The main driver behind my decision to completely abandon exams was the realisation that it's essentially an incredibly artificial and bizarre set up that's never going to happen again in your life."
While the majority of Trinity's courses contain some element of examination, a closer look reveals what appears to be a growing move away from traditional forms of assessment – exams in particular. The Department of Drama, for example, has abandoned exams completely. Last year, the School of English rethought its mixture of exams and essays, letting lecturers embrace instead the assessment they felt worked best with their material. The result? Only 10 out of 50 modules available to sophister students had exams. The then-Head of the School of English, Prof Chris Morash, told The University Times that "the way you assess something isn't the project of some kind of random ratio of 50 per cent exams, 50 per cent essays or something like that." Dr Clare Clarke, one of the lecturers who did not examine students, added that she wanted to find ways to promote the "valuable transferable skills that graduates from the School of English are so valued for".
ADVERTISEMENT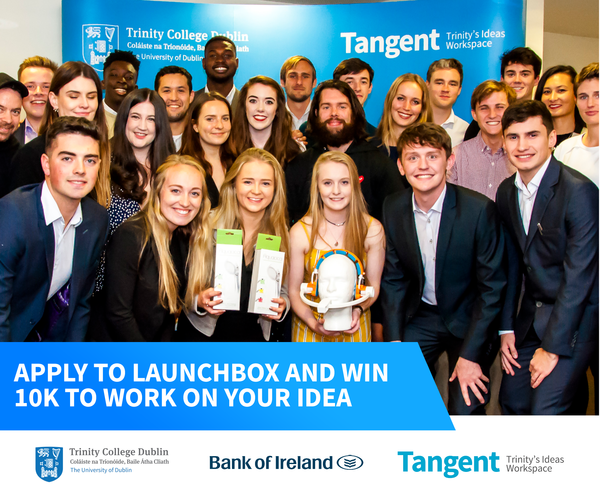 Let's face it, 95 per cent of students who graduate from arts and social sciences, they are not going to be directly working with the information that they learnt here
For Virpi and Clarke, as for many disciplines across Trinity, just cancelling exams isn't enough. As a replacement, Virpi had to think about what kind of "transferrable skills" students of social sciences, who don't enter any one defined career path, need. Putting herself in the mind of a social sciences graduate faced with a "generic" employer, she states: "Let's face it, 95 per cent of students who graduate from arts and social sciences, they are not going to be directly working with the information that they learnt here. It's really more about the skills of acquiring information, carving out an answerable question, looking at what first appears as a confusing mass of information and research and statistics and trying to make sense of that."
Virpi settled on a mixture of "traditional" essays, which she uses to hone students' writing skills, a preliminary writing exercise based on observing the societies around us and presentations. "I am astounded by the fact that all of the people in my Ageing Societies class have said: 'This is the first time in Trinity that we are actually standing up in front of a class and giving a presentation.' I find that shocking."
Fully embracing presentations, the Department of History last year introduced a year-long "Group Projects" module for second-year students that requires students to, in groups, undertake a research project, with students free to choose their own topic as long as it falls under three "research streams". Students can find this scary as a lot of students lack self-confidence, not being able to perform in front of an audience as they may suffer from social anxiety, however you can improve your presentation skills here, offering you support and guidance so that you perform extremely well in front of others with confidence and a beaming smile.
Assessment is made up of three elements: an individual essay on their research, a research portfolio and an end-of-year group presentation. "It brings out skills that you don't necessarily exploit as much in an individual essay – basically working in a group environment to produce something that coheres as a whole", notes Dr Joseph Clarke, a mentor for the groups that choose one of the research streams, speaking to The University Times. "So it's not just five or six people standing up with discreet essays, they all have to interlink, connect to one another."
Clarke notes the module as a success, and something that, despite typical student aversion to group projects, had seen staff react more tentatively than students. While expecting some "grumbling", Clarke was "genuinely surprised that didn't materialise". Instead, he saw "no armed revolt", with students engaging positively "because they were able to set their own research agenda and pick the topic that interests them" – something that involves negotiation between all of the team's members – "and partly then because they're given, obviously with staff guidance, free reign to find ways to express themselves in that." Last year's presentations involved "an "absolutely spectacular visual display of the guillotine", and one group this year is looking to use period dress for their presentation. "Why not? That would be as a valid a dimension of bringing the subject area to live as anything."
Sometimes after the debate students email me to say that they never had any confidence in their ability to speak in public but the debate helped them develop that confidence
As a module for second-year students, the results are not reflected in a student's degree grade. However, the module "gets them to engage with sources and original materials", a big selling point for department staff who, in later years, will guide students through dissertations and more in-depth research projects. Prof Patrick Geoghegan's annual "Act of Union" debate for sophister history students also doesn't factor into the final degree, but for more practical reasons: "You would need to be able to verify every mark – with a first and second marker, and the external examiner should be able to review it."
In contrast to the new Group Projects, the Act of Union debate has been running for 12 years. Performed annually in the distinguished setting of the old House of Lords, it has seen guest judges, including Joe Duffy, George Hook and Supreme Court judge Adrian Hardiman, and allows Geoghegan to give references to students that are truly personalised: "I can also discuss the person they were interpreting (Henry Grattan or whoever) and discuss how they are an effective communicator, able to present articulately in a setting like the old House of Lords."
"Sometimes after the debate students email me to say that they never had any confidence in their ability to speak in public but the debate helped them develop that confidence", Geoghegan notes in an email to The University Times.
Dr Mairead Brady has been lecturing in Trinity for 16 years and, after starting Trinity's Masters in Education, started to reflect on "why I was teaching, what I was teaching, what I was doing". This resulted in an online marketing plan game developed with technology company Pearson, first piloted in 2014, in which "students must make decisions, and these decisions will affect the profit and loss of their company". Students apply the theories they've learnt in a way that has consequences, but no real-world risk. Reflecting the competitive nature of the business world and allowing students to learn from failure arguably more than from success, while having fun, the students have no exams and must hand in work like a marketing plan and a reflective essay.
Among the benefits of the module are those real-world applications: "One group said 'God it's so hard to work together as a group, why can't we work on our own'. And we said 'because, in the real world, you won't be working in an office on your own, you'll be working with a group, and they'll probably be scattered around the world'." Having received funding from Trinity to research how third-level students are assessed alongside Ann Devitt, a colleague in the School of Education, Brady analyses student feedback as part of her research.
Another module that seeks to give students real-world experience is Management Science Case Studies, offered to third-year Management Science and Information Systems Studies (Msiss) students. Here students are typically divided up into groups of between three to five, with lecturers playing the role of three executives each. In interviews with the students, executives playing "for real" – some are likely to "bend the truth a bit", some are more forthcoming than others, some have private agendas and some can be defensive. "This is the way it is in real life. Students need to learn how to ask the right questions", notes Dr Frank Bannister, one of the modules' lecturers, notes in an email to The University Times. After this, half of the members of a team make an interim presentation, focusing on problems they've faced and how they plan to address them, and are given feedback before reporting to management, with the rest of the team making a final presentation.
We assess this continually because it is the only way to do it. An exam would be meaningless
Throughout the assessment, students are graded both as individuals and in groups. "We assess this continually because it is the only way to do it. An exam would be meaningless", Bannister explains. The module aims to develop students' interviewing, research and presentation skills, as well as their ability to work in teams and "and above all their ability to solve unstructured problems". "These are not things that can be measured in a three hour exam or even a series of exams."
This module has been running since 1995 and the cases have growing in complexity, with Bannister getting up the idea from his training in Price Waterhouse in the 1970s. Another long-running form of assessment is based around the model pharmacy in the School of Pharmacy and Pharmaceutical Sciences's lab area. Speaking to The University Times, Dr Sheila Ryder, assistant professor in pharmacy, notes that the lab faces with situations that help them improve their communications skills as well as for more comprehensive scenarios.
While this model has been in place for "donkey's years", Ryder is looking to grow the process, with her "big project for the next few years" to find ways to incorporate virtual reality and simulation, using technology, like PDFs and YouTube, that students have already. "It started out of necessity. If someone is dispensing in a pharmacy, it has to be accurate, it has to be right".
These developments, as varied as they may be in approach and age, no longer exist in isolation. With the Trinity Education Project, a College-wide reimagining of how Trinity's undergraduate student are taught and assessed, well underway, and a proposed new year structure to facilitate this, all departments are expected to embrace alternative methods of assessment, methods that works better with the material that they teach. A year after changing how English students are assessed, Morash became Vice-Provost of Trinity, and hence the project's sponsor.
The start of the project has motivated some disciplines to embrace this challenge changing entrenched assessment methods. As Virpi notes: "It really has opened the door very wide, and I think that a lot of lecturers don't really like exams either. And it's been a bit of a discovery and we don't have to have them!"
Speaking to The University Times, Morash notes how he's seen "cross-disciplinary learning, where schools who, just because of the nature of the subject, have had to think about assessment very differently. They have been able to allow other schools to think in new ways."
Six new Trinity Education Project Fellows were appointed in November to help oversee the changes the project is introducing. With the Fellows often overseeing disciplines from which they are not involved themselves, the hope is that some cross-disciplinary inspiration can take place. Dr Ciara O'Farrell, who is responsible for Academic Practice in Trinity and Chair of the project's strand on assessment, is co-ordinating the work of these Fellows. In an email statement to The University Times, O'Farrell explains that the Fellows will work to support schools and departments in changing how they assess students: "There are various considerations here but essentially, it's about encouraging fewer, more meaningful assessments across the academic years."
I think that a lot of lecturers don't really like exams either. And it's been a bit of a discovery and we don't have to have them!
"We also know that there are lots of examples of really good assessment practices taking place across Trinity that engage students and promote learning, as well as just measure it. I'm talking about assessments like those that connect university learning to real-world challenges, that help students to reflect on their learning or that support the development of graduate attributes. Such assessment practices can prepare students for the careers that they are considering as well as for future learning", O'Farrell continues. The Fellows will thus work to "gather and provide ways for academics to share a range assessment practices with their colleagues from across the disciplines, so that they too can try out these assessments in their own contexts".
A glance around College reveals just how varied assessment has already become. From second-year chemistry students putting on mini-plays to explain scientific principles to the growth of interprofessional modules in health sciences to Broad Curriculum modules in collaboration with the Science Gallery, there's no dearth of examples if departments look to each other for inspiration.
As Clarke notes: "At the end of the day, we're not just producing historians or English literature scholars or whatever it may be. We're producing citizens who should be able to interact with one another and work together. We all have to do that, even in here."