It is certain that Europe will welcome even greater numbers of refugees in the coming months, and Ireland is no exception. As the number of people arriving to seek refuge here grows, pressure is mounting on services and resources. We have no choice but to make the necessary provisions to welcome and accommodate these displaced citizens. In this regard, Dublin City University (DCU) seems to be emerging as an educational leader.
In December, DCU was designated a "University of Sanctuary" by the City of Sanctuary, an organisation supporting efforts in the UK and Ireland to build a culture of hospitality for people seeking refuge. It has become the first Irish university to earn this status, and it joins a list of highly esteemed universities in the UK such as Sheffield University and the University of Gloucestershire.
DCU received the award for its ongoing efforts and commitments to welcoming refugees and asylum seekers into the university. Most notable is the announcement of 15 academic scholarships for refugees and asylum seekers commencing their studies in September 2017. One scholarship will be awarded per faculty: Humanities and Social Sciences, DCU Business School, Engineering and Computing, Science and Health and the DCU Institute of Education. The remaining 10 scholarships will be awarded for studies via DCU's online platform, DCU Connected.
ADVERTISEMENT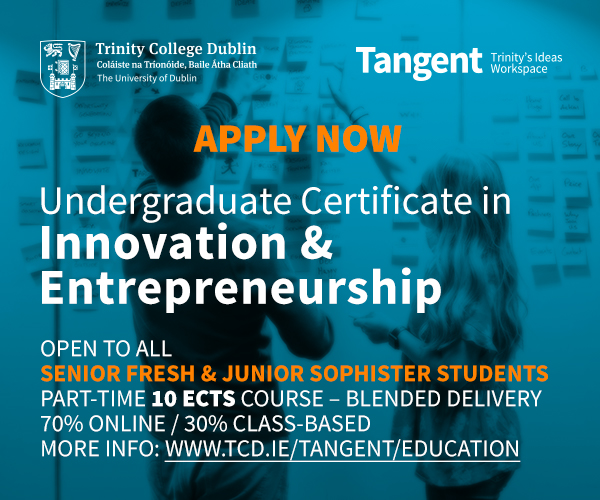 DCU received the award for its ongoing efforts and commitments to welcoming refugees and asylum seekers into the university
In keeping with its culture of inclusion, DCU has implemented various other initiatives across campus: the introduction of a Refugee Week to raise awareness among staff and students, the Langua-Culture space initiative, where DCU students will teach beginner-level English to refugees and asylum seekers, and various research projects tackling key issues associated with the migrant crisis.
The question is: should other Irish universities follow suit? Should academic scholarships for refugees and asylum seekers be introduced nationwide to promote inclusion? The most pervasive argument against the provision of university scholarships for refugees and asylum seekers is the nativist mindset of "look after our own first". You need look no further than the comments unfolding in a discussion forum on the matter to witness it first-hand. However, this argument is unfounded, as it would appear that "our own" are quite adequately taken care of in relation to the war-torn and displaced refugees.
As per the EU Funding Guide, there are in excess of 12,000 scholarships, grants, loans and other funding options available to students of European third-level institutes valued at an estimated €27 billion. Approximately 300 of these are available to Irish students.
In DCU alone, there are various scholarships available to students from a wide range of backgrounds. While operating access programmes that operate based on socioeconomic status, DCU also offers an elite sports scholarship program and a bursary of €500 for students that score over 550 CAO points.
Here at Trinity, the prestigious Foundation Scholarship, known as Schols, is awarded on academic merit and valued at €6,000 per annum. Alongside various sporting and arts scholarships, Trinity also operates a very efficient access program known as the Trinity Access Programme (TAP).
Likewise in universities such as NUI Galway (NUIG) and University College Dublin (UCD), elite sports and academic scholarships are available. Indeed, 300 scholarships greatly outweighs the 15 that are being offered to refugees and asylum seekers.
DCU is following the route of many other universities in the UK under the University of Sanctuary scheme. Lille University in France and Kiron University in Berlin, Germany have also recently been designated the status of "University of Sanctuary" and there have also been various other projects and scholarships launched around Europe to encourage and promote refugee and asylum seeker access to third-level education.
Education enables refugees to rebuild their lives and secure more hopeful futures for themselves and their families. Currently, only one per cent of the refugee population make it to university according to the City of Sanctuary. As citizens of the world, we have a duty to help these people. Ireland has a strong reputation of being a caring nation and we must not forget our own country's history of displacement and persecution when looking at the current situation in the Middle East.
Currently, only one per cent of the refugee population make it to university according to the City of Sanctuary
The provision of such opportunities is not without difficulty. Indeed, the higher education sector is already facing difficulties with regards to funding. There is also the question of accessibility and support of these educational opportunities. Indeed, these issues are obstacles but with time and consideration, they too can be overcome: it is paramount that they are.
Here at Trinity, efforts are being made towards creating a more inclusive and integrated student campus. A collaboration between Trinity SUAS and DU Amnesty introduced the theme of 2016's 8×8 four-day film and photography festival as "The Global Refugee Crisis and Migration". Other societies across campus such as Trinity VDP hold activities and clubs for refugees at the Gardiner Street Club. However, efforts need to be accelerated if the demand for essential services and integration is to be met.
If education has the capacity to help these people turn their lives around, it is our responsibility to provide it. Like all refugees, they did not ask to be in this situation. However, it has happened and the only question we have is whether we help or not. The answer to that question should be a simple one.