In light of Trinity's revised position in the Times Higher Education World University Rankings, which saw Trinity placed at just 131st, the discussion surrounding rankings and their reliability has come under increasing pressure.
As part of the "Behind the Headlines" series, Trinity's Long Room Hub hosted a panel of experts this week to discuss the reliability of the measurements global university ranking agencies use, in a sector becoming more and more obsessed with rankings.
Despite a diverse panel speaking from different points of view, experts in dealing with world university rankings agree that fundamentally rankings are used incorrectly by universities and governments when it comes to strategic planning and creating policy.
ADVERTISEMENT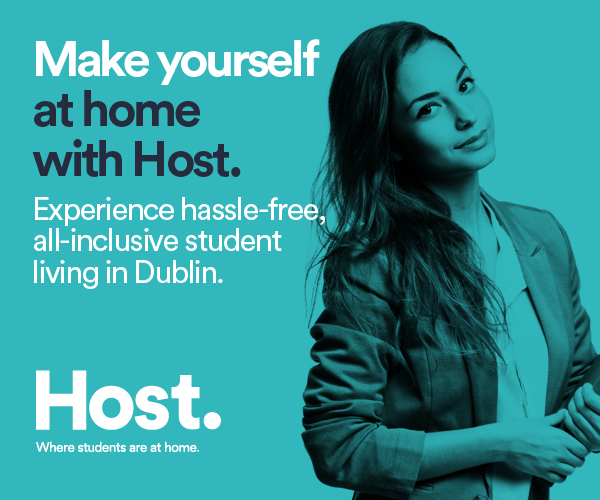 One of the more extreme perspectives, completely dismissive of rankings, came from Mike Jennings, Chair of Irish Federation of University Teachers (IFUT). He spoke about how he believes they are "ludicrous" and that, fundamentally, he does not understand the obsession over rankings, referring to the title of his speech for the panel discussion: "The Puerile Pursuit of a Meaningless Metric."
This later sparked a question from Prof Eoin O'Dell of the School of Law, asking the panel whether Trinity should have remained excluded from the rankings. This would have seen Trinity remain out of the Times Higher Education World University Rankings, and therefore not in a position to concern themselves with rankings. Why continue to fall in the rankings, when you can exclude yourself from them?
Following on a similar train of thought to Jennings, and possibly answering why exclusion is not seen as an option for universities, was Prof Micheál Ó Siochrú, Head of History in Trinity. While not speaking as an official panelist, he said that we are fundamentally "not listening" to the creators of rankings, and that "universities have created a monster" obsessed with headlines and rankings.
Ó Siochrú believed that as human beings we are obsessed with tables in general, but also that Irish universities are "not on a level playing field at all", citing that €1.1 billion goes into the higher education sector in Ireland: this is about "the equivalent of a small US college". Yet another case for remaining outside the cohort of global universities.
However, Ó Siochrú did point out that Irish universities should band together and create metrics to suit the system of funding and higher education in Ireland, comparing themselves to each other rather than putting ourselves in an unfair global playing field.
It is no surprise that some of the best funded universities in the world, such as the University of Cambridge, Harvard University, Stanford University and Massachusetts Institute of Technology (MIT), make it into the top 10 of both QS World University Rankings and Times Higher Education World University Rankings for 2016/17.
It is clear that universities use rankings as a way of advertisement to international students, which for Ireland's cash-strapped institutions, is becoming an increasingly important group of people they wish to attract.
Jennings argued that international students, in his experience, are not concerned with rankings. However, this was rebutted by the other panelists: Head of Division of the QS Intelligence Unit, which is responsible for the operational management of all major QS research projects, Ben Sowter; Prof Ellen Hazelkorn, Policy Advisor to the Higher Education Authority (HEA); and chairperson for the evening, Prof Jane Ohlmeyer, former Vice President of Global Relations in Trinity, and Director of the Long Room Hub Arts and Humanities Research Institute.
"I'm going to take issue with [Jennings] around international students there. That was not my experience. I was on the road for three years, engaging all over, and I hate to say, but the rankings do matter", said Ohlmeyer, following Jennings' opening comments.
International students look at the global rankings list to help decide which university they wish to attend. That is not a foreign concept, and an idea that Sowter would argue as being the key priority for ranking companies, in a market that has become globalised. What do the students want to see?
"Rankings have become a starting point" for students looking to study abroad, explained Sowter, who argued that "by the time they are calling up [Jennings], trying to understand what the experience is here, they have already pre-validated that decision-making through the rankings and are now doing deeper research".
Another question to ask in relation to Ireland's universities falling through the rankings was put forward by Sowter: "Is Ireland getting weaker or is the rest of the world getting stronger?" This is particularly relevant as universities in Asia, as pointed out by Sowter, become more and more prominent in the rankings.
Jennings and the university's presidents, including Provost Patrick Prendergast, and Trinity's Head of Research, Prof John Boland, have argued over the past year that the lack of investment and funding in higher education is what has led Ireland's seven universities, with the exception of NUI Galway (NUIG), to fall dramatically in the rankings.
Following the publication of the QS World University Rankings 2016 last September, in which Trinity dropped 20 places to 98th, Prendergast and President of UCD, Andrew Deeks, cited the drop in position of both universities as the "inevitable result of underinvestment".
However, Jennings spoke at the panel of his lack of understanding of the panic he has seen in Irish universities over falling rankings, reminding the audience that "not one university in Ireland is outside the 500th" and that if we were to be compared by some rankings group with 16,000 other universities, that would put us in the top "3.125 per cent".
Ohlmeyer then put forward that the only reason Trinity is in the top 100 of rankings is thanks to its position of 61st for Trinity's Faculty of Arts, Humanities and Social Science, according to QS World University Rankings 2016/17. This added to Jennings' query about why Irish universities are so concerned with rankings, when in fact we are doing reasonably well.
Former Provost Dr John Hegarty raised the topic: what has changed in the last decade that has led to universities in Ireland becoming obsessed with their position on the world tables? He spoke about his time as Provost and how, when the rankings first emerged, they were a very minor topic at College Board meetings, and today they have morphed into a major item on all of Trinity's large-scale committees.
The increased importance of rankings to Trinity is identifiable by the fact that College is aiming to develop a rankings strategy to improve the university's position in world rankings, particularly the QS World University Rankings and the Times Higher Education rankings.
A Rankings Steering Group, which is chaired by Prendergast, is a part of the strategy, and will continue to develop the strategy in relation to key metrics including outputs, funding levels, citations, staff composition and reputation.
The push to improve on Trinity's position in the rankings, as we hover dangerously, about to fall out of the top 100, nearly led to Trinity being threatened with sanctions by QS World University Rankings, in March, following emails sent by Boland to graduates, academics and other members of the Trinity community encouraging them to take part in reputation surveys conducted by the rankings agency.
However these key metrics, by which a university is measured in most ranking models, came under fire at the panel discussion as not being robust enough, and not truly measuring the strength of teaching in a university, just an institute's research activity.
Sowter encouraged criticism and debate about their ranking metrics, as it improves them and points out where they are less accurate: "Every model is bad, but just because the measures are bad, things shouldn't be measured at all."
Sowter rebutted that QS World University Rankings claim to be the best or the most comprehensive ranking system. She also took on board the point of William Dowling, Assistant Professor in the Department of Electronic & Electrical Engineering in Trinity, that perhaps their rankings should come with a "health warning" then, if they do not claim to be the best, but in the eyes of the public, and in the view of universities, these rankings are the be all and end all.
For the most part, the issue of funding can only be partly addressed by the College itself. With Trinity reaching an exchequer/non-exchequer funding ratio of 43 to 57, according to the Trinity's Financial Services Division Annual Report 2015/16, it is important to note the rise in government funding compared to 2008 during the recession. Nevertheless, Trinity have planned to increase their finances through launching their first full-scale funding campaign in late 2018, in the hopes of gaining a significant amount of philanthropic donations.
However, another argument for Trinity's fall in the rankings, or even for other Irish universities, is the high staff to student ratios. In response to a question from Thomas Byrne, spokesperson for Education for Fianna Fail, the Minister for Education and Skills, Richard Bruton, said that for the year 2015/16 the staff to student ratio across the higher education system was one to 19, but this is set to climb over the next number of years if there isn't significant investment in the sector.
It is important to acknowledge that in the minds of employers, students, universities and government policy makers, rankings have gained prominence. However, the majority of these groups have become so entranced by them that, according to one of the "brains behind" rankings at QS World University Rankings, the chairperson of IFUT and a senior policy maker with the HEA, fundamentally, they are being used incorrectly.