Political slogans have the ability to sway the outcome of elections. They attempt to condense the message of a particular candidate or party into simple buzzwords that will resonate with the electorate – or so the candidates hope. Some are very effective: "Make America Great Again." While others are widely ridiculed: "Keep the Recovery Going."
The Trinity College Dublin Students' Union (TCDSU) elections are no different. Each year, candidates with lengthy manifestos try to construct catchy soundbites to entice students to vote for them. In recent years, some successful examples have been "Unlock the SU" and "Inclusion, Access, Equality".
What is interesting is that many candidates – particularly in the presidential race – focus predominantly on this idea of "inclusion". They argue that the union needs to do more to engage with those students who don't attend meetings of TCDSU's council (ie the overwhelming majority), and they're right. The problem, however, is that year after year, union presidents and other sabbatical officers are elected on the basis that they will make the union more "inclusive" and "accessible", yet a general disconnect between TCDSU and its students remains – largely making "inclusion" a meaningless campaign buzzword.
ADVERTISEMENT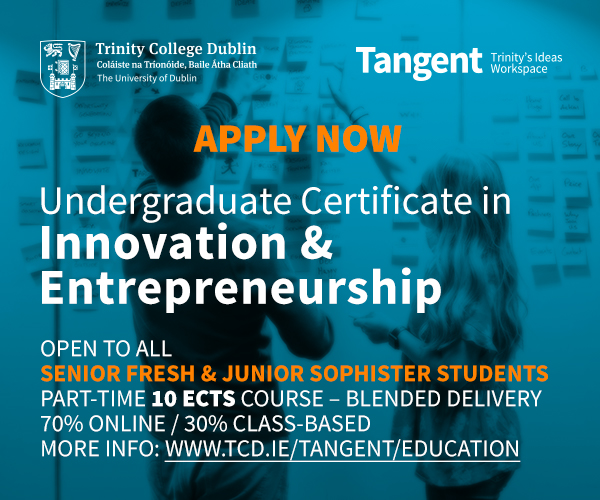 What is interesting is that many candidates – particularly in the presidential race – focus predominantly on this idea of "inclusion"
At Wednesday's media hustings hosted by The University Times and Trinity News, it quickly became evident that "inclusivity" and "access" were again to be fundamental aspects of each of the three presidential campaigns this year. When asked directly how they would make the union more inclusive, after repeated failed attempts in the past, each candidate offered some interesting insights.
Thomas Emmet outlined that he would establish town hall meetings – one of his main manifesto commitments – in order to "bring ideas outside of council" as "not everyone wants to go". Bryan Mallon highlighted the increasingly poor voting turnout in TCDSU elections as an example of disinterest amongst students but discussed his "hands-on" approach to continue to attend lectures and speak to students not only during campaign season but all year round. While Kevin Keane focused on his promise to hold an "empowerment week" in the first week of Michaelmas term next year. His manifesto contains little information about what the week would entail but outlines that "we need to build a culture of giving everyone the opportunity to be heard and contribute to college life, however they choose".
Although attempts have been made in the past to make TCDSU more accessible, none have been able to significantly bridge the gap between the union and Trinity's students. In September, TCDSU held its "Know Your Union Week" which aimed to make the union more visible by setting up stalls in the Arts Block and the Hamilton Building and giving out goodie bags. It was mentioned by current TCDSU President, Kieran McNulty, at the media hustings. I, for one, have no recollection of this initiative, and I suspect that if the majority of students were asked if they had heard of it, they wouldn't have either.
That said, the expansion of student spaces around campus by the current sabbatical cohort is a welcome step and an example of the union making tangible changes for its students. Welcome too is tangible evidence that some of this year's initiatives are making a positive difference, like the large turnout at the March for Education, where TCDSU had the largest delegation; the wide engagement with the new lobby groups and the union's campaigns and the increased number of class representatives.
For the majority of Trinity's 17,000 students, however, their engagement with the union throughout the year is very limited. Indeed, for many, TCDSU only enters their radar during the frenetic week or so of election campaigning, with most attempting to keep their heads down and continue walking so an eager candidate or canvasser doesn't smother them with election literature.
The pressing question, therefore, is how can sabbatical officers get more students interested and involved in the union?
For the majority of Trinity's 17,000 students, however, their engagement with the union throughout the year is very limited
The problem for sabbatical officers lies in the general apathy that exists towards TCDSU amongst its students. A poll conducted by Trinity News during last year's election campaign showed that only 43 per cent of students believed that the results of the sabbatical elections would have an effect on them directly. This disinterest is twofold: either students simply don't care what the union does because they don't think it's important or because they feel it doesn't represent them (on issues such as abortion, for example). It is often viewed as a talking-shop for "SU hacks" and class representatives rather than an entity that can have a positive effect on the wider college community.
This year's candidates have some very interesting ideas on how to make college a more inclusive and enjoyable place. And no one could fault their enthusiasm or genuine passion for wanting to make life better for students at Trinity. However, when it comes to the union, many who aren't involved in it do not feel that it contributes to or benefits their university experience. Until candidates can break down that barrier, they can talk about "inclusion" as much as they like, but it will remain an election soundbite rather than a reality.