Last night, DU Gender Equality Society (DUGES) held a panel discussion on the inequality that continues to pervade our modern-day political system. The Robert Emmet Theatre was taken up by a low, yet lively murmur. While there was not a throng of people in attendance, the 10 or so people grouped together in the front rows of the theatre most certainly wanted to be there. Four guest speakers took to the stage, the panel consisting of three women and one man. Chairperson of DUGES, Áine Palmer, began the evening's discussion with a pointed speech, stating that there continues to be a substantial lack of female politicians in the politics of today. She mentioned two key examples, one across the Atlantic and the other a lot closer to home – the defeat of US presidential candidate Hillary Clinton, and the fact that there isn't a single female candidate running for the position of president in the current TCDSU elections.
Without further ado, Palmer introduced the first speaker of the evening, Lisa Keenan, a Grattan Scholar and political scientist, currently writing a thesis on the underrepresentation of women in Irish politics. Keenan began by acknowledging that this issue is very "topical", pointing to the introduction of a gender quota in the Dáil, whereby a political party must consist of at least 30 per cent women, or it runs the risk of losing half its funding. Despite being controversial, the quota has had definite, tangible results with female representation in parliament almost doubling since the last general election.
Keenan went on to focus on the structural reasons behind sexism in politics. She cited Ireland as a "curious case". Despite having many advantages, including our proportional representation voting system, a strong Left and the fact that Irish political parties tend to be relatively small in number, Ireland still has very low levels of women in politics. Keenan detailed some very troubling reasons that may lie behind this inequality – that, psychologically, parties select candidates who look like they do, and that women availing of gender quotas are seen to be "jumping the queue". Lastly, Keenan focused a spotlight on1the media and extorted its potentially discouraging effects on female candidates.
ADVERTISEMENT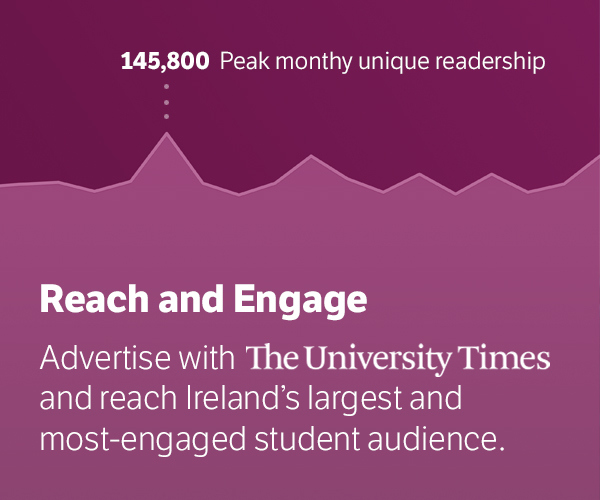 Next up was Annie Hoey, the current President of the Union of Students in Ireland (USI). Straight away, Hoey began on a lively, animated note, and lost no time in getting to the heart of the issue: In the last 25 years, Hoey is only the second-ever female president of USI. She spoke of the importance of early political experience, and went on to describe two incidents which have shaped her political career. First, she described a time when she was to chair a meeting, but upon holding out her hand to greet one of the men present, she found a coat had been thrown over her arm. In his eyes, she explained, she was nothing more than "a coat hanger".
This was by no means an isolated event for Hoey. Her second experience, she acknowledged, can seem unbelievable in a liberal-minded, university setting: moments after being elected president of USI, Hoey was battered under a volley of abusive Twitter comments. The worst and most shocking instance of such abuse was when someone sent Hoey an image of her face photoshopped onto the body of a pig. With this revelation, there was a split second of stunned silence in the theatre. To make matters worse, Hoey admitted that these occurrences have in no way stopped – she still receives messages such as these "every second or third day".  
Furthermore, Hoey underlined the fact that her experience was contained within student politics. While referring to politics on a broader scale, Hoey confessed that she "can see why women find it very intimidating". With this, Hoey ended by insisting on the creation of support networks for female politicians,  saying that there is "no space in society for trolls" or their "constant sexism".
The third speaker to take the floor was Pauline Cullen, a sociology lecturer at NUI Maynooth. Cullen took an uncompromising approach to the sexism in politics under discussion, describing it as "enduring", "pervasive" and extremely "durable". She insisted that under no circumstances should an attempt be made to "fix" women. What needs to be improved, Cullen emphasised, was participation. According to Cullen, we need to establish solidarity for all people, and not just women, that the current political system has an unfortunate amount of people "who all look the same".
Finally, the only male speaker on the panel, Alex White, stood up to speak. A former TD for Dublin South, White revealed that he had once been the president of TCDSU in the "very late" 70s. Somewhat sadly, he marveled at the fact that, even then, students were debating the exact same issues. For White, the importance of politics is paramount. Indeed, he insisted it is the "only way that change can happen". From there, White made a case for the progress that has been made since his college days, including the election of Mary Robinson as first female president in 1990, which "didn't come out of nowhere". White made a point of two specific things. First, that we need to take "positive" and "proactive" action if we ever want to see change, and secondly, that we should be wary of the influence of social media. He finished with the assertion that "broadcasters have a massive responsibility" in combating sexism in politics.  
What followed was an intricate discussion between each of the four members of the panel. If it had not been obvious before, it was glaring now: each speaker shared a deep-seated passion for progress and the total eradication of sexism in politics. Opinions began to clash in what had, until that point, been a space of agreement. Yet, this made for a fascinating and enlightening debate, which, even though it did not necessarily produce solutions to the pertinent problems in politics today, was reassuring to witness.
Speaking afterwards to Chairperson Áine Palmer about the success of the event, she said that DUGES is now focusing all their energy towards International Women's Week. A highlight of their calendar, the week will take place in a fortnight's time, the week immediately following Reading Week. Palmer also wanted to comment on a point raised by Lisa Keenan, on the proposed re-naming of the society. DUGES hopes to change its name to the "DU Feminist Society" so as to better reflect its core values and aims, yet they are facing considerable difficulty in acquiring the permission to do so. Even so, with events such as these, the society is most definitely doing its job, promoting a diverse, balanced debate on the obstacles still facing gender equality in our society today.