Four candidates in Trinity College Dublin Students' Union (TCDSU) elections have been found today to have acted in breach of the election rules by the union's electoral commission, with two presidential candidates, Kevin Keane and Bryan Mallon, receiving minor and major strikes respectively.
Under election rules, a candidate that receives more than one major strike or more than two minor strikes can be struck off the ballot.
In a statement to The University Times via text, Mallon stated that he was issued a major strike for "a comment that was not in the spirit of the election or in line with my own views, or in fact those of my campaign team at large, was put on social media". "I appreciate that the EC have taken correct measures to ensure that this campaign is run fairly", Mallon added.
ADVERTISEMENT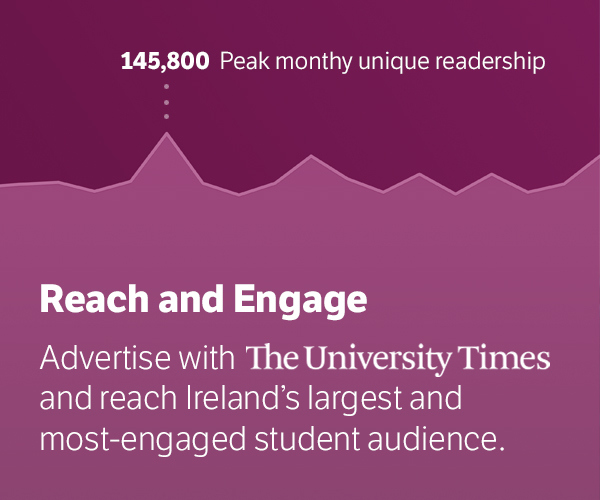 Speaking to The University Times, Keane stated that the minor strike was issued due to misunderstandings surrounding procedure concerning the new rules for the elections. Keane commented that it was "nothing major" but that the Electoral Commission has told him and his team to "be really up to date on the rules".
The other candidates, Damien McClean, one of five candidates for welfare officer; and uncontested communications & marketing candidate, Úna Harty, were given sanctions but did not receive any strikes.
McClean was found in breach of rules for wearing t-shirts outside of sanctioned campaign areas. He will not be issued a strike, but will be banned from campaigning in the Arts Block and Hamilton for one hour on Monday. Speaking to The University Times, McClean stated that, during the campaign, it is easy to "get frazzled and forget", adding: "I've got so much respect for the campaigns. This definitely wasn't a malicious act."
Speaking to The University Times, Harty stated that she was sanctioned as she had two posters on one noticeboard. She too will not be allowed to campaign for one hour on Monday. Harty stated that it is "important to be aware of where your posters are" and to ensure her campaign team was briefed, stating that she is now "more aware" of the rules and that it won't "affect the campaign".
The Electoral Commission meeting, which was today held at 1pm, is held on a daily basis by the Electoral Commission, who run the elections. The details of what candidate have been in found in breach of rules is revealed to Trinity's newspapers as part of new efforts in transparency.
Both Keane and Mallon were sanctioned yesterday, as was uncontested entertainments candidate, Jonah Craig. None were issued a strike, with all three banned from campaigning in the Arts Block and Hamilton between 11am and 12pm today. Both Mallon and Craig were sanctioned for having more than one poster on a union noticeboard, with Keane's campaign sanctioned for wearing campaign t-shirts outside of designated campaign areas.
No candidates were found to be in breach of rules on the first day of campaigning.
A new system of policing the elections has been introduced by the Electoral Commission this year, which distinguishes between major and minor infractions. Minor infractions are punished in proportion will the infraction itself, with possible punishments including being banned from online or in-person campaigning for a period of time or the confiscation of materials. Major infractions are considered to strategic moves to get ahead.
---
John Conway and Charlotte Ryan contributed reporting to this piece.