Directors of Undergraduate Teaching and Learning, those faced with the task of implementing the Trinity Education Project, have spoken to The University Times, voicing their concerns for the project and its feasibility, as well as identifying the strength of the project.
The Trinity Education Project is a complete overhaul of the way in which the undergraduate curriculum is delivered and assessed. The project is currently in its penultimate planning and implementation phase, with students entering in 2018 being the first to experience the changes the project brings.
Fellows have voted in favour of allowing the necessary changes to the College Statutes – the fundamental governing rules of Trinity – for Christmas exams to happen. This is known as semesterisation, and will see all modules covered in a term examined during that term.
ADVERTISEMENT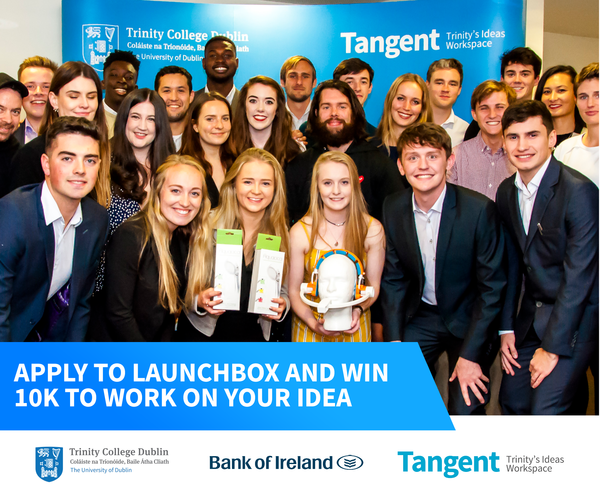 Speaking to The University Times about the introduction of Christmas exams, Prof Michael Bridge, Director of Undergraduate Teaching and Learning for the School of Chemistry, explained that he is not "a great fan on semesterisation, but I think the proposed changes are probably an improvement on what we've got".
Bridge added that "from [the School of Chemistry's] point of view, it makes a lot more sense structurally" as currently they have a "natural" three-way division of subjects taught.
In an interview with The University Times, Dr Charles Patterson, Director of Undergraduate Teaching and Learning for the School of Physics, had greater concerns in terms of how the new academic year structure will work for students in the school: "For senior sophister, I don't know if we could get our exam questions at the beginning of the year so that some modules could be examined at Christmas."
After over 90 per cent of voters agreed, following a referendum in 2009/10, Trinity College Dublin Students' Union (TCDSU) has a mandate to advocate for the introduction of Christmas exams and to campaign for a semesterised exam structure.
Speaking to The University Times in November, Prof Jeremy Jones, Head of the School of Computer Science and Statistics, put forward the idea that changing the academic year structure and the project as a whole "seemed to be a bit of Americanisation of the way we do things".
"You come into a course and a lot of alternatives are made available to you, and we didn't like that idea", Jones added.
Patterson also referred to the project as "an attempt to do Americanisation without American resources", while Bridge went so far as to say that it is an attempt to turn Trinity into "nice, midwestern, liberal arts college".
Bridge further explained by saying that choosing a US-style model is not what Trinity should be doing to try get back into the top 50 of the world university rankings, which he believes Trinity has the potential to do: "If you want to get back into top 50, it's a difference between what you need to do to play in a professional league and what you need to do to be a premier league team. And we should be premier league."
Trinity is currently ranked at 131st in the Times Higher Education World University Rankings, and 98th in the QS World University Rankings.
In an interview with The University Times, Prof Chris Morash, Vice-Provost and Chief Academic Officer, rebutted this idea, saying: "That's not the idea at all. I mean, it's been clearly stated right from the outset that this is a programme-based approach and that it's not the full liberal arts thing where you come in and do modules here, there and everywhere."
"Look at the way the world works, that kind of ability to look laterally is a necessary skill and it makes you better at what you do as well. You're going to be a better chemist if you have some ability to reflect on the social effects of technology because you've done a sociology module", Morash added.
Morash explained why the Trinity Education Project is not an Americanisation of Trinity: "In most American universities, there are summer schools, modules run in the first term, second term and summer schools. And that gives a whole new structure in terms of credit accumulation. It doesn't involve an end of year examination, it doesn't involve end of year marks, it doesn't involve final marks in most cases. It involves [grade point average] and the resourcing of that is something that we couldn't do it if we wanted to, and we don't want to."
Other issues relating to the resources currently available, and how changing the curriculum to the extent that the education project proposes, have also raised concerns from staff in College. Some staff that spoke to The University Times agreed that if the project is going to be correctly resourced, the Trinity Education Project has every opportunity to be a big success.
Patterson discussed this, saying that the school, like many in College, are set to face increased student numbers in the next few years. With this in mind, if no additional funding is made available, the support of postgraduates as teaching assistants will become a problem: "Any further change in the undergrad to PhD ratio, the system will simply break."
For Bridge, for the project to work "from the point of view of chemistry", resources must be made available: "If it is going to be properly resourced and properly paid for, great. If it's going to be done on a shoestring with continued cut-backs, that isn't quite TEP, no."
"If chemistry is crap, then the rest of nanoscience is going to suffer. Education in chemistry is expensive in anyone's standards. Medicine is more expensive because a lot of the people teaching are consultants", Bridge commented further.
Patterson added that "it would certainly help" to have more staff available to the school, however he acknowledged that "there aren't the resources there currently".
Jones raised a similar concern, but it was with the possibility of the School of Computer Science and Statistics needing to add extra modules, aside from those offered for students outside the school to take as approved modules, and that College would pay for these extra modules.
However, Jones said that he would like to see the "general student" being able to take a class in coding, for example, or to see a computer science student do a class in intellectual property law.
Patterson also acknowledged that for approved modules to work for students coming from outside STEM, the school would have to put on extra, simplified modules, again lending to the question of resources.
Morash envisioned that no extra modules would need to be put on by schools, saying that "this is going to involve a lot of local arrangements that will have to be renewed on a constant basis as programmes change and evolve".
Bridge and Jones both voice the concern that what an approved module is and what a Trinity Elective is, is still quite unclear. "We're not actually clear, precisely, what is an approved and what is an elective", commented Bridge, while Jones said that he had no issue with the Trinity Electives but "what we don't know fully is what the approved electives will be".
The Trinity Education Project details that 20 ECTS of approved modules and 10 ECTS of Trinity electives must be taken in the first three years of an undergraduate program. The electives will be stand-alone, university-wide modules that are not available to a student within their core programme of study, while approved modules should be complementary to a student's core subject.
Morash explained how students from different faculties can take approved modules in others: "I think what's going to happen is that a lot of the approved modules are going to be junior fresh or senior fresh modules that people from other subjects may take in latter years, but are going to be ones that do not involve a kind of prior body of learning, and that's going to be how they work."
Patterson explained that within the School of Physics they have managed to fit the structure of approved modules and Trinity electives that are outlined by the project, into the first two freshmen years. However, for third year it was proving difficult as "the difficulty is [that] we need to be accredited with the Institute of Physics".
Morash addressed the concern of prerequisite modules needed for accreditation: "From what I can see, the structures and prerequisites are sort of foundational modules, [they] have enough credits there do that."
Taking a positive look at approved modules, the Director of Undergraduate Teaching and Learning for the School of Linguistics, Speech and Communication Sciences, associate professor Pauline Sloane, spoke about how approved modules in her school were less challenging: "We always had that kind of professional-based orientation, and competencies and attributes, probably we are finding it less challenging because it's our view anyway, we're not content based."
"The age-old debate centres around the idea of theory-based academics or discipline-based knowledge, discipline-based knowledge versus mission-based graduate attributes or professional knowledge", Sloane added.
However, Jones, Bridge and Patterson all said that no issue should arise when it comes to providing project or dissertation supervision for a project undertaken in the final two years of an undergraduate degree program, as part of the project's structure under the title called "Capstone". Most schools in the Faculty of Engineering, Maths and Science already see students take on a project worth up to 20 ECTS, which is the weight sought for by Trinity Education Project.
This new programme structure laid out by the education project has caused issues for some programmes, like those in the School of Physics and those in the School of Computer Science, particularly when it comes to third year programmes and accreditation, as Patterson said.
Speaking of this concern, Jones said that in computer science they would like to "know that they're going to come out as computer science students". He continued to explain that they persuaded those in charge of the project to allow them to have a professional strand, or entry route, which "means that a [computer science] student will come into us and they'll come out as a [computer science] student. They can't come in as a [computer science] student and then do another subject … they can't eventually come out as a business student, which theoretically would have been possible".
"This was a bit of a negotiation. There were some quite heated meetings. People are fed up with us saying that we're very happy with our programme, we think it produces very good graduates, and we would like it to remain as it is essentially", Jones added.
However, Morash spoke about why giving out exceptions was not the goal of the education project: "And up until now … that's how a lot of things have worked: here's the idea, here's the policy, but it doesn't apply here, here and here. That's not good for students, it's not good for the coherence of our degrees, so I think we need to say 'here is the structure, and we'll work within it'."
When asked if it is a case that every course must fulfil the number of credits outlined by the project, Morash responded saying that "we need to stick to that" and that it is part of a major "cultural change", encouraging people to "think outside their own discipline, not just students but staff" too.
In relation to this concern, Sloane shared a positive view of the flexibility for students to change paths: "I think students are going to benefit immensely in terms of increased choice and selectivity. I'm not saying that that increased student choice is all necessarily motivated by good learning experiences for the student."
"A lot of people don't like what is coming out of the project, but I don't think they disagree with the basic ideas. I think there is a will in College to make things work. I think that hostility is very small compared to what the College has experienced historically", explained Bridge.
Another major element of the project, which gained positive response from Directors of Undergraduate Teaching and Learning, is the introduction of a fixed timetable. Sloane commented: "We've no problem as a school with fixed timetables because we've operated on them for some years."
When asked about whether the project was moving too quickly, Sloane's only concern in this regard was about Student Information System (SITS): "I just worry that the systems are going to be able to cope with that so soon."
Morash commented on this concern saying that it is a big issue and that SITS "is not easy to change", but he is hoping to make it better and more user-friendly: "If we want to do these things where students can do things outside of their course, it's going to have to be better."
SITS is the online portal my.tcd.ie, where students can view their timetables, examination timetables and results, as well as looking after payments for student levies and accommodation.
The other directors seemed more hesitant to answer whether the Trinity Education Project will work. However, Jones, Patterson and Bridge agreed that it would be a case of how the project would be implemented.
"In some ways, TEP adds to the potential problems, but might actually add to some of the solutions. So it's opportunity. So there's dangers, but there's opportunities as well", commented Bridge.
Is the Trinity Education Project trying to achieve too much? "Yes. It says it will be flexible until we find that it's not", answered Bridge, while Patterson commented that he didn't know yet if the project will work: "I would hope that sense will prevail in the way that it's implemented."
---
Sinéad Baker contributed reporting to this piece.