Due to an increase in numbers this year, the men's hurling team has been able to field a second team competing in the junior championship. They faced University College Dublin's (UCD) third team in a quarter final in Belfield on Wednesday night.
The game was scheduled to start at 8pm, but due to a clash of schedules, the teams were forced back into their dressing rooms for a long, 40-minute wait until throw in.
UCD started the strongest, scoring five points without reply in the first 15 minutes. UCD were unlucky not to get a goal in the opening minutes, their best opportunity stopped by a diving save from Trinity goalkeeper Jack Banks.
ADVERTISEMENT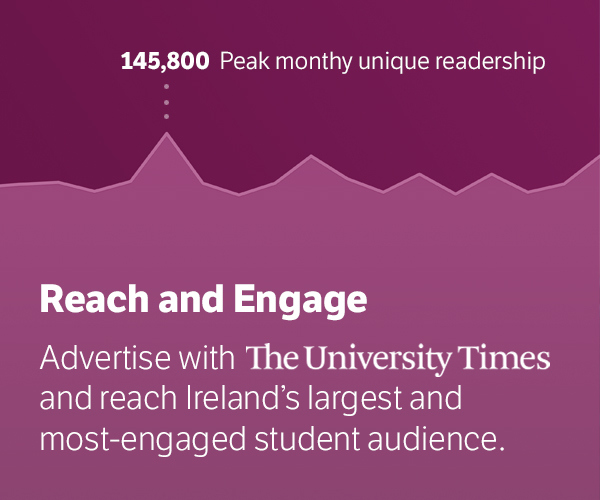 Due to the amount of numbers UCD hurling has, many top-quality hurlers who have played minor inter county championships slip through the cracks and end up on the third team – mainly because they are unwilling to commit to the first team. The disparity in quality between some of the UCD players – particularly around the centre of the park – and the rest of the team was noticeable. Trinity struggled to deal with UCD's more gifted players who could catch puck outs and score long range points at will.
In the last few minutes of the first half Trinity came into the game scoring three points, two from Ross Gorey and Conor Foley followed by the final point of the half from Caolon O'hAonghusa, whose point evoked jubilant celebrations from the Trinity sideline. Despite being six points down at the break, Trinity looked set to make a comeback.
The second half started encouragingly for Trinity, out-scoring UCD two points to one in the first 10 minutes courtesy of Ross Gorey and Conor Foley. After numerous wides, UCD sealed their victory in the 43rd minute when Matt Thompson collected the ball from a sideline and slammed the sliotar into the back of the trinity net. The game went flat after this with UCD steadily increasing the deficit.
The game finished 1-19 to 0-8 with UCD looking set to go all the way and win the championship. Trinity hurling now looks to the freshers who take on Queen's University Belfast in the semifinal of the freshers championship on Tuesday.