President of Trinity College Dublin Students' Union (TCDSU), Kieran McNulty, has announced that he is no longer to run for the role of Vice-President for Campaigns in the Union of Students in Ireland (USI).
McNulty had announced at a meeting of TCDSU's council in January that he planned to run for the position.
In an email statement to The University Times, McNulty stated: 'I have decided, following a conversation with my family and colleagues in the SU, that I will not be running for USI VP Campaigns.
ADVERTISEMENT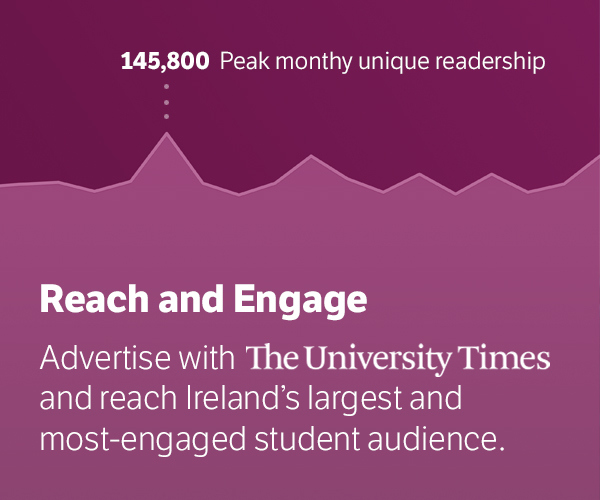 "I have had an incredible time working for students in TCD and I am very excited to finish out my term. Running an election during my work as TCDSU President would take away from my work and as such, I do not want to run in an election during my term", McNulty continued.
McNulty has been offered a place studying an LLM in Human Rights in Queen's University Belfast. "I am looking forward to starting that", McNulty stated.
"Thanks to everyone who sent in kind words, I very much appreciate it."
Vice-President for Campaigns is full-time position and part of USI's Officer Board, the union's body of elected officers, including the President, the Vice President for Welfare and the Vice-President for Equality and Citizenship.
Its members on an annual basis by delegates at USI's national congress. Candidates address the councils of students' unions of USI-affiliated colleges, including TCDSU, before the congress, which typically takes place around the last week of Trinity's Hilary term.
The position is currently held by Daniel Waugh, who is in his second year of the role.
McNulty graduated from law last year and was elected President of TCDSU last February after running on a platform of empowerment, equality, college efficiency and accommodation. As President, he has created new student spaces and has managed to get a commitment from Trinity on a new student centre in the College's Estates Strategy.
McNulty has also established eight TCDSU lobby groups and helped with the national student campaign's increased focus on Leinster House.