Tickets sold online for this year's Trinity Ball have sold out in one hour and 26 minutes. With physical tickets still being sold in House Six, this year's ball could break the all-time record, which was set last year.
With over 7,000 tickets on sale, the online system was shut down just after 11am, two hours after tickets first went on sale. Speaking to The University Times, Simon Evans, Administrative Officer of Trinity College Dublin Students' Union (TCDSU), said that over 8,000 applications were made within the first 20 minutes.
Last year's Trinity Ball sold out in just over four hours. The previous record was just over two days, which happened in 2013.
ADVERTISEMENT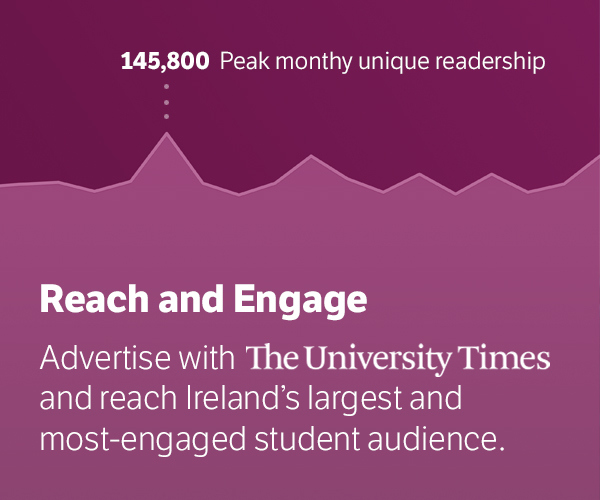 Speaking to The University Times, Padraic Rowley, Entertainments Officer of TCDSU, said that "only a few hundred" tickets were sold in the shop. According to Evans, only around 200 tickets remain in the shop. Sales for these take longer to process.
"I genuinely believe 100 per cent that if tickets were only online we would have sold out by 10.30am", said Rowley, speaking to The University Times. He added that physical tickets were sold for some alumni and students who do not have access to a computer or who have to pay with cash.
This year's Trinity Ball will be headlined by Bloc Party, The Strypes and The Riptide Movement. They will be joined by indie band Blossoms, drum and bass act Wilkinson, electro from Fatima Yamaha (aka Bas Bron), techno from Kölsch and synth from SG Lewis. Also playing will be Trinity assistant professor in drama Nick Johnson, who will be playing a live set of his weekly two-hour radio show on Trinity FM, entitled Plastic Soul.
Commenting on the speed with which last year's tickets sold out, then-Entertainments Officer, Katie Cogan, attributed it to "two reasons". "Firstly, the line-up is insane. There is something for everyone", Cogan told The University Times "Secondly, the hype was really good. There was some criticism of the line-up launch live stream, but it created hype", she continued.