Burning cylindrical lighting fixtures gawk down at the stage, merciless in their unapologetic scrutiny. Throngs of anxious, hungry, expecting and familiar faces crane their necks upwards at an uncomfortable trajectory. A plethora of potential vices inherently connected to live television, coupled with the crippling knowledge that this is by far the most revered, historical stage in entertainment, is daunting. While expectations run unnaturally high for those nominated for an Academy Award, many tuning in around the world are there to see how well the host pulls the show together, how they deal with unexpected fumbles and the way in which they manage pressing, politically charged issues. Any of the brave souls that have grabbed those Oscar hosting reigns take the future of their career on to a world stage. Only the palpable energy and integrity of character will decide if this three-and-a-half-hour gig will be a godsend or a curse to the host's professional career. History has prominently exemplified both.
In the early days, when the Academy was just finding its feet, comedian Bob Hope could certainly be credited as dressing it up with fancy shoes, intricately tying its laces and tap-dancing off into the night. Hope served as the epitome of calmness, and in many ways still does. His deadpan humour set up the Oscar-hosting field as a platform to flex your comedic muscles. His nuanced approach was highly commendable in bringing self-deprecation to the forefront of awards ceremonies, poking jabs at the ultimate ludicrosity of decoratively awarding undeniably talented, yet privileged, individuals. Hope's approach lives on, and his jibes are rejigged year after year, including gems such as "Good evening ladies and gentlemen, welcome to…suspense" and "Television: that's where movies go when they die".
Proceedings turned cloudy and ambiguously charged after Hope called it a day in 1968. For the following three years, the Academy Awards were without a host. This may have been compensated for, in part, when the next trend saw an eclectic bunch of actors and comics hosting the ceremony as a group. This ranged from stringing together Warren Beatty, Ellen Burstyn, Jane Fonda and Richard Pryor, to the more questionable ensemble that included Robert Shaw, Goldie Hawn, George Segal, Gene Kelly and Walter Matthau. Crooner Frank Sinatra even had a go at it.
ADVERTISEMENT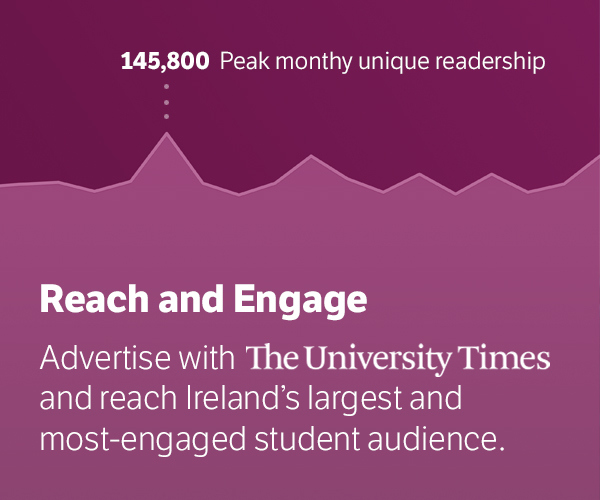 Hope briefly resurfaced in 1978, before late-night host Johnny Carson's significant run during the 1980s. From there, haziness emerged again and a staple host was desperately needed. It was up-and-coming comic Billy Crystal that lived up to his name, crystallising his hosting duties with every ounce of comedic license he possessed. On the back of the rapturous success of When Harry Met Sally, Crystal truly shined in his new role. His inherent knack for accurately pulling the right strings meant that he demonstrated his role as the most proficient puppet master in entertainment. Crystal's approach strayed far from mimicking Hope, instead he brought his own nuanced approach, astutely taking advantage of the fact that for one night only, a comedian has free reign and can demean and debunk any stars and starlets in attendance. Where Crystal thrived was in his refined comedy, capitalising on the onset of celebrity culture: "It's great to see so many new faces. Especially on the old faces."
Whoopi Goldberg would follow in later years, her overzealous performances truly nauseating at times. Intermittently, stars would come and go from the podium as the perils of Oscar hosting became more evident. Brave ones soldiered on, but their names are now irrevocably linked to their disastrous hosting stints. Family Guy creator and voice actor, Seth MacFarlane, and the ludicrous pairing of James Franco and Anne Hathaway, are difficult to forget. Notably, MacFarlane's stardom has waned considerably in the wake of his painful hosting stint in 2013, seemingly attributable to the diabolical tirade of unnecessary, potent jibes. In relation to Daniel Day Lewis's internalisation of character in Lincoln, nominated that year, MacFarlane apathetically announced, "I would argue, however, that the actor that really got inside Lincoln's head, was John Wilkes Booth", in relation to the stage actor responsible for President Lincoln's assassination. A bad taste left in the mouth of Hollywood's liberal elite is all it takes.
In 2014, Ellen Degeneres, daytime talk show host and voice of the lovable blue tang fish, Dory in Finding Nemo, bridged the gap between generations. She brought with her a breath of fresh air on both occasions, cementing her status as a solid booking and fortuitously managing to jump on the selfie craze in the process. The following year, it was clear that Neil Patrick Harris's inflammatory performance was lacking in most aspects, not least lustre. Thankfully, Chris Rock returned to the stage last year for the second time, peppering his hosting with acute, observationalist digs, such as his commentary on gender category separation as a lead up to his musings on the racial controversy: "It's not track and field! You know Robert De Niro's never said, I better slow this acting down so Meryl Streep can catch up." Just in time to combat the "OscarsSoWhite" controversy, there truly was no better man for the job. In a blinding white suit, he soared in a year marred by lack of diversity, infusing his performance with his inimitable, brutally honest and self-aware humour.
History has demonstrated the power of this platform. Those with an insightful ear, attuned to the sound of pomposity, with a knack for jumping on unexpected environmental occurrences, have been successful in this role. Overinflated egos or an abundance of internally focused characteristics will not suffice.
High hopes reside with this year's pick, talk show veteran Jimmy Kimmel. An interview style midway between Letterman and Carson would be an apt description, in which he infuses his brushes with actors and celebrities with pitch perfect timings of self-deprecation that engulfs both the interviewee and viewer. Kimmel's dry, unassuming wit is welcoming. In times of political unrest, the Oscar platform has been utilised to air grievances or boost morale. With Meryl Streep's denouncement of Trump at the Golden Globes, the Oscars are likely to follow suit, and for this reason Kimmel may not have much heavy-lifting to do. Regardless, how he will fare in dealing with the perils of live television, political outbursts and his performance remains to be seen until those curtains rise.