Last year saw the departure of one of the staples of Trinity's School of Languages, Linguistics and Cultural Studies in the form of Dr Cormac O'Cuilleanáin. The former Head of the Italian Department retired at the end of the last academic year. Such was his contribution to the department that a presentation honouring him took place on February 10th, followed by an exhibit the next day in the Long Room Hub, featuring papers on Dante, Boccaccio and Petrarch, with essays on the study of translation featuring on the day too – all areas in which O'Cuilleanáin has a strong interest and has taught in his time at Trinity.
When discussing his retirement, O'Cuilleanáin doesn't necessarily see it as the end of his tenure in Trinity. Speaking to The University Times, he discloses: "So many people retire, they don't actually disappear, they float around the campus for years later."
Born in Cork, O'Cuilleanáin's family moved to Rome when he was a child, where he learned the language. It was hard to forget his Irish roots, however, as he encountered many difficulties with the locals pronouncing his name. "They gave up", he laughs. "They tried the first name and the second name was rarely tried." Here, he developed his passion for music, and studied at the Conservatorio, the most important and prestigious place to study music in Rome. Wanting to become a musician, he studied music in college before receiving the National University Studentship, a scholarship that allows students to do their studies abroad. He made the decision to research Italian at Cambridge. "I was sort of committed to Italian at that point", he says.
ADVERTISEMENT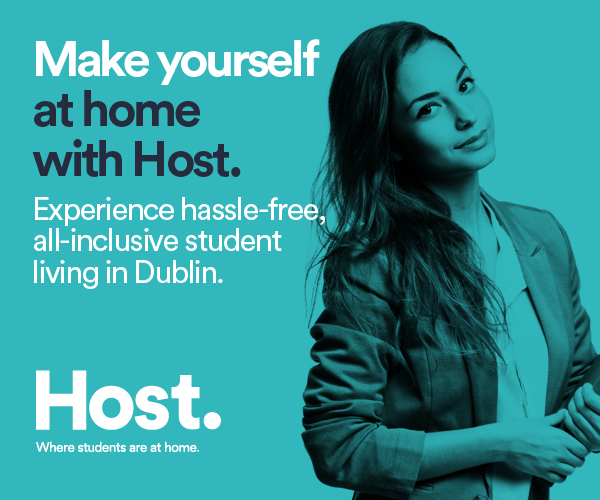 After a number of temporary jobs, he was offered a permanent position in Trinity. Here, he joined his older sister, Eiléan Ní Chuilleanáin, who is also retired, and taught in the School of English. She currently holds the title of Ireland Professor of Poetry.
The student and the lecturer should be side by side, on a 'voyage of discovery', rather than the lecturer standing up on a table and preaching out to the students
O'Cuilleanáin first joined the Italian department in 1978. At this time, the course was predominantly a literary course with a very heavy programme and a strong emphasis on the language. This was unusual in the majority of language courses back then: "In most university courses, the actual mastery of the language was sort of an add-on, rather than being an equal part." Over the course of the last 40 years, the content of the course has changed a lot, something which O'Cuilleanáin accredits to advancements in technology as well as travel being made easier.
One very tangible example of this is how students can now study film. "For practical reasons, you could not [study film] up until at least the 1980s, because you needed to get cassettes, and then DVDs, and now everybody can get everything directly off the internet", O'Cuilleanáin notes. Students being able to travel more easily also allows them the invaluable experience of immersing themselves in the language: "Nowadays, a student has got exactly the same information as the lecturer. The lecturer has been around a bit more and is able to navigate. So the student and the lecturer should be side by side, on a 'voyage of discovery', rather than the lecturer standing up on a table and preaching out to the students."
Having taught the theory and practise of foundation in the Italian department for many years, O'Cuilleanáin is staying involved in translation. "I'm doing a little bit this year on translation for the new Centre for Literary Translation, which is a great Trinity initiative, set up in a beautiful Georgian house on Fenian St." He was also one of the main academics involved in the establishment of Trinity's MPhil degree in literary translation: "We set up our literary translation master's degree more than 10 years ago, and it's been a great success with students from all over the world, and this is something I'm very happy to be associated with."
Since O'Cuilleanáin's retirement, Prof Roberto Bertoni has been the head of the department. But, with Bertoni's plans to retire next year, the department in Trinity is in a state of change. This does not worry O'Cuilleanáin, however: "Departments always change, nothing ever remains the same." This, to a certain degree, foreshadows the other changes that will be coming to the Italian department as part of the Trinity Education Project, under which "everything is going to change". O'Cuilleanáin is largely in favour of the project, particularly the fourth year dissertation. "It preserves the idea of a student in fourth year doing a piece of independent research, and standing on their own feet, so that's good to keep", he explains. "That's something that was very unique to Trinity years ago, the idea of the senior sophister dissertation. I think they're keeping the identities of the subjects you're studying and I know that they're also going to allow for a bit of diversity outside the subject, all of which is good."
It's been a real pleasure to work in Trinity, especially to see new generations of students coming along
That being said, O'Cuilleanáin acknowledges that change in universities does not always work out for the best, although he believes that Trinity has largely succeeded in them: "There have been an awful lot of changes in the last 15 or 20 years in the university sector [and] Trinity has done them better than most. Some other institutions, of which I forget their names, have been a complete disaster, and it turned out that students had less information and less exposure to knowledge than before."
In addition to his work teaching in the department, O'Cuilleanáin is an accomplished author, writing crime fiction under the pseudonym Cormac Millar. Heading into his retirement, he is looking forward to the opportunity to write more: "I'm also getting back to writing. I'm working on two at the moment, but I've been so busy for the last number of years that it actually takes time to get back into it, to remember what the story is about."
Looking back on his time in Trinity, O'Cuilleanáin has very fond memories: "It's been a real pleasure to work in Trinity, especially to see new generations of students coming along." Seeing students grow and learn over their time in Trinity, and seeing how students have changed over the decades, is one of his favourite experiences. "Students now are very different from thirty years ago, they know more and they know less", he observes. "They know different things, they have new challenges, they have new types of sophistication, new types of unsophistication, so for an old person like me it's fantastic to see new people coming in and coping in their own way, with what we still think is a worthwhile education."
At the moment, however, O'Cuilleanáin is enjoying having some time off, recently having welcomed a new grandson and spent a month in Brussels visiting family. "I'm discovering the things in life I had missed for the last few years", he explains. "I'm very much in favour of retirement."