Every year, for a two-week period in February, the Trinity College Dublin Students' Union (TCDSU) elections dominate college life. Facebook newsfeeds are awash with friends plugging friends' campaigns and the route to lectures is dictated by how best to avoid canvassers. Before Christmas a number of changes were made to the campaign period, including the length of the campaigns, which has been dramatically shortened. While this means that students will find themselves bombarded with leaflets for fewer days of the campaign period, it also has a significant role to play in the welfare of candidates.
Last year, for example, two candidates, Nick Spare, running in the education race, and Tom McHugh, running in the welfare race, dropped out. Both candidates cited stress and the pressure their campaigns were putting on their academic studies as reasons for withdrawing from the races. Candidates put immense pressure on themselves and their campaign teams and the enormous time commitment of running a campaign can often put a student's college work and mental health in jeopardy.
The elections command a lot of attention every year and are taken very seriously by those involved. The University Times spoke to four former election candidates, Conor Parle of the 2015 entertainments race, Patrick Higgins of the 2016 education race, Eamonn Redmond of the 2016 welfare race, and Grace O'Boyle of the 2016 entertainments race, to understand how stressful the campaigns can be and what benefits running a campaign can actually have, particularly when the ultimate goal of being elected to a sabbatical position is not realised.
ADVERTISEMENT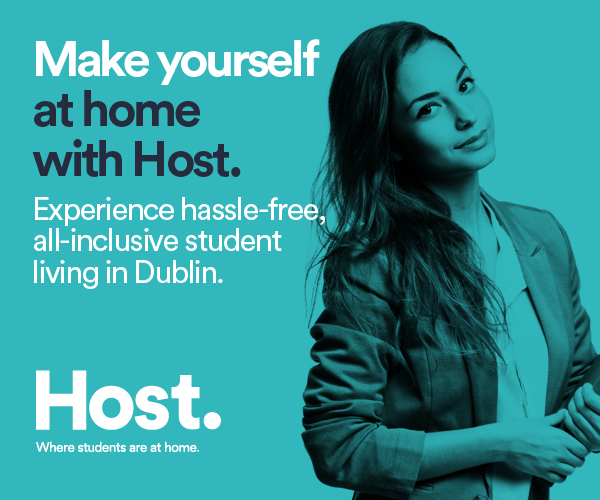 The benefits of succeeding in a students' union election can be seen easily. Joe Duffy, Senator Ivana Bacik and former senator Averil Power are all former sabbatical officers of TCDSU. More recently, former TCDSU President Lynn Ruane was elected to the Seanad last year. The effects that the campaign for a sabbatical officer position can, however, seriously impact upon a candidate. All those spoken to by The University Times acknowledged that stress was certainly characteristic of the campaign period. Higgins, now a fourth-year history and political science student, said it "definitely was the most stressful time for me in college as of yet". Phrases such as "exhaustion" and "fatigue" are repeated over and over again. O'Boyle acknowledged that once the campaign finished she was "like a hermit and didn't talk to anyone", after two weeks of intense campaigning.
When the campaign starts you can't go to class, realistically. I was in third year so I think that was a silly mistake on my part because it was worth 50 per cent of my degree
Preparation for a campaign can begin well before Christmas, with months of work put in before a brightly coloured t-shirt is seen anywhere near campus. Students running, and often those heavily involved in the campaign teams, will forfeit the majority if not all of their classes for the campaign period. "I think that week I went to about 20 per cent of my lectures", Redmond explained, "the other 80 per cent was just campaigning. The time you are running is a huge time commitment." O'Boyle, a third-year history of art student at the time of her campaign, found the inability to even think about college work to be a major drawback of the campaign: "When the campaign starts you can't go to class, realistically. I was in third year so I think that was a silly mistake on my part because it was worth 50 per cent of my degree." The level of preparation required is acknowledged by all the candidates. O'Boyle continued: "I've seen people who have run before, and even the guy running this year [Jonah Craig], and they know what they're getting themselves into, whereas I had no idea. I didn't think it was going to be as intense as it was, to be honest. But hindsight is a great thing."
In addition to the physical drain on students running and the effect on their studies, the campaigns can have a serious impact on the mental health of the candidates, as is evidenced by those who dropped out. "There were real ups and downs for everyone, it's a highly emotive time", Parle said. "The College is small but you're really putting yourself out there, everything you do is scrutinised … people make small, catty comments every so often, not realising there is a person behind it, and candidates could get upset over those kinds of things." It is a quirk of college politics that you are operating within such a bubble made up of your friends and classmates, and when the campaign ends you have to return to that environment. Breaking out of the campaign cycle after so much effort has gone into it can prove difficult for the returning students. The stress of the campaign itself, coupled with the mounting workload, is a serious mental challenge for the former candidates. O'Boyle described the loss of motivation that can occur in the midst of a campaign, and how difficult it can be to continue to campaign in such circumstances: "I remember the polls came out and I think I had three or four days left and I just wanted them to be over. It's so hard to motivate yourself when you know you're not going to win because I still had to go out to the hospitals and talk to all the nurses and occupational therapists."
Some of the changes made to the campaign rules this year, it is hoped, will reduce the levels of stress endured by the candidates. "I think the two weeks is way too long, just for your own health", Redmond admitted, "you are physically exhausted after it so [cutting it down] makes such a difference." These sentiments were echoed by Parle who is "fully in favour of the shorter campaign. Towards the end of it that's when things get the most intense, the fatigue begins to set in. The two week campaign was too long". The only dissenting voice, Higgins, admitted that he is "someone who thrives under pressure more than anything else". As for the changes "time will tell as far as this campaign goes", he said, "I think there is a danger that it might put a little bit too much pressure in that there's a shorter time period to get all the campaigning done." O'Boyle, however, added that "reducing the campaign is definitely a good idea. The two people who dropped out last year, I do not blame them in the slightest, I was so close to dropping out as well. It's so stressful".
It taught me a skill beyond everything I learned in class. It gave me more resolve and self-confidence, it introduced me to so many new ways of thinking
Despite the stress, the intense months of preparation and the hours spent campaigning, each former candidate lauds the almost innumerable benefits of being involved in the union's elections. From skills as simple as time and project management, they are skills that have to be developed outside the lecture theatre. "It taught me a skill beyond everything I learned in class", Parle said, "it gave me more resolve and self-confidence, it introduced me to so many new ways of thinking." O'Boyle agrees: "Having two weeks of experience when you're talking to the student body and being quizzed by a panel it kind of forces you to get outside your box. I think it's a skillset I never would have developed in college other than running for Ents." "Obviously you're tired afterwards, that's the main thing, but on a positive note you get amazing time management skills because not only are you managing a group of people you're also managing yourself. Afterwards you've got this amazing sense of achievement", Redmond explains.
The experience of running in the campaigns has benefits that all candidates are still feeling in a very tangible way. "I don't think I would have done my masters last year, for example, if it hadn't been for the campaigns", Parle admits. Parle also spent last year as the Chair of the Society for International Affairs (SOFIA), and credits his campaign with giving him the confidence to run for the position: "I would never have run for head of a society at all if it wasn't for running for Ents, it was zero to 100 per cent hack in two weeks." Redmond finds he is using the skills learned from his campaign in his day job now: "I'm a qualified social worker now and I go to court a lot. I'm not afraid to stand up and say 'no my opinion is relevant and my opinion is valid', I am the professional I know what's happening. I'm not afraid to stand my ground so I think that's a huge positive." Even though they are still in college, O'Boyle and Higgins can also see the benefits of the experience of their campaigns.
I don't know if I'd like the job. I would run again to get the benefit of the campaign, but I don't know if I would want to be an Ents Officer
"Interviews and meeting future employers, any of that craic, they're very interested in the campaign process," O'Boyle said, "you're designing, you're liaising between people, you're organising, you're speaking [and] you're writing. You're doing everything at once and still manage to pass the year and be nice to people and socialise so you do a lot in that space of time so it shows how you can multitask and how efficient you can be. It definitely pays off now." O'Boyle is now the Art Installations Officer on the Ents Committee, something she suggests she wouldn't have done if it were not for her campaign.
Despite the intensity of the campaigns, the lack of sleep, the worrying about polls and fending off other candidates, all four former candidates admitted they would go through it again. Higgins described his experience as "probably one of the most enjoyable times in college as well, because there is a great sense of community between the candidates". Would he go through it all again? "Yeah I would, definitely", he replies without hesitation. "This is going to sound wishy-washy, but a lot of it isn't where you end up at the end of it, a lot of it is really about the experience of doing it". Parle replies, "Absolutely, one hundred percent", when asked the same question. "It's just a general attitude. If you win, great, do an amazing job. If you lose, use your experience in the campaign, use that momentum to do something cool. It really does open up a load of conversations and a load of opportunities." "I would be a lot more prepared", Redmond concedes, "but I would 100 per cent run again." O'Boyle considers the question longer than the others. "I don't know. I don't envy Padraic's [Rowley, current entertainments officer] job sometimes. It's very stressful. It's a very, very demanding position." A moment later, upon further thought, she says: "I don't know if I'd like the job. I would run again to get the benefit of the campaign, but I don't know if I would want to be an ents officer."
For the candidates, the campaign period is a lot longer than what the college community may see. There can be months of preparation, a lot of sleepless nights and a lot of mental stress. But the fortitude required to get through a campaign, along with the wide range of skills learned and developed by those involved, clearly outweigh the negatives. Even when the campaigns are unsuccessful, when the ultimate goal of being elected is not fulfilled, there are a huge number of positives to running in the TCDSU elections. For Parle, Redmond, Higgins and O'Boyle, their campaigns are something that they are proud of and know that they are still benefiting from.