Continuing to build on recent success, Dublin University Sailing Club (DUSC) seized a memorable victory at the Irish University Sailing Association Northerns held in Ballycastle, County Antrim. Co-hosting their first event, NUI Galway and Queen's University Belfast faced considerable challenges in the unpredictable weather, which predictably contributed to some teething issues for the maiden hosts.
Racing began in earnest on Saturday morning with a severe wind of 20 knots creating substantial difficulties for the sailors to get to grips with. Fielding a large contingent of six teams, Trinity set down an early marker in the gold fleet round robins. The firsts, represented by Daniel Gill and Conor Burrell, Mark Bolger and Isabelle Deladiennee, and Ruairi Finnegan and Meg Tyrrel, set a quick pace and secured an impressive three wins from four races, leading the field after the first day's racing. Meanwhile the fifths lined out in the silver fleet, squaring up against first teams from other colleges, including Queen's University Belfast and Dublin Institute of Technology (DIT).
In a remarkable performance, they registered an enviable record of two wins from two races, putting them prime position in the silver fleet heading into Sunday's racing.
ADVERTISEMENT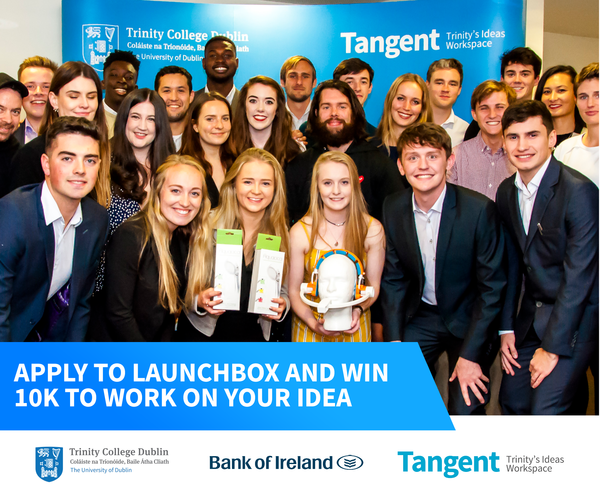 Unfortunately, the weather took a turn for the worse on Sunday morning, with the wind gusting up to the mid-twenties in knots. With sailing initially postponed for an hour and a half, the decision was ultimately taken to abandon the days racing. With the event cut short Trinity claimed victory in the Gold fleet based on Saturday's results. It proved to be a memorable event for Ruairí Finnegan, who had a successful weekend making his debut helming for the firsts.
Speaking to The University Times by email, the club's PRO, Hugh Mitchell, emphasised the difficulty caused by a combination of the weather conditions and the small size of the sailing area. This, he explained, made the results all the more impressive in the context, particularly praising the fifths who went unbeaten in their fleet, proving yet again their ability to compete against top teams from other colleges.
Looking ahead to varsities, which take place in Clifden in three weeks' time, Mitchell sounded an optimistic tone, saying that winning their final event so close to varsities is a hugely encouraging sign. The club will hope to improve on last year's superb showing, where the firsts were narrowly defeated by University College Dublin (UCD) in the final in an enthralling contest in Kilrush.