A motion passed at Trinity College Dublin Students' Union's (TCDSU) council tonight commits the union to lobby for the reconsideration of a new pharmacy programme which sees increased final year fees and unpaid work placement for pharmacy students.
Students currently in second-year pharmacy will be the first year subject to these changes. These increased fees have been estimated at €8,000, which is approximately €5000 more than previous years, while the previously paid 12 -month work placement, will now be unpaid.
The motion to request that these changes be reconsidered was proposed by second-year pharmacy class representative Niamh O'Loughlin.
ADVERTISEMENT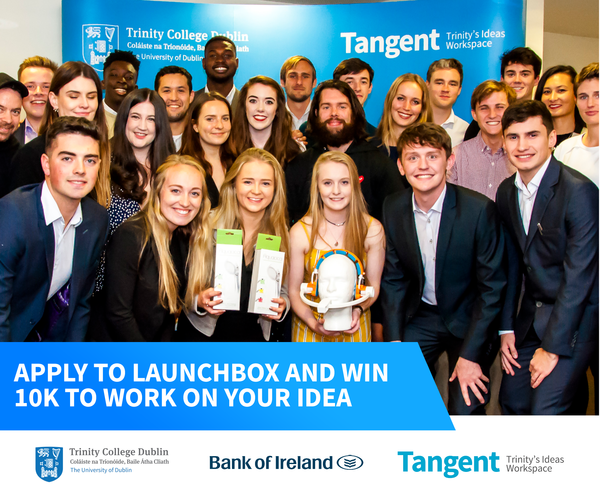 Speaking on the issue, O'Loughlin focused on the cost to each student. O'Loughlin said: "We proposed this motion because there's been a change in programme that's costing each pharmacy student around €25,000". O'Loughlin explained this figure, saying "firstly master's fee has more than doubled". She went on to explain that "previously students were paid between €19,000 and €22,000 for a working wage while in placement, taken away. Overall it's €25000 lost". O'Loughlin also said that she had conducted a survey within second year pharmacy which showed that half of the second-year pharmacy class receive the SUSI grant.
These changes have come about as part of the new five-year integrated master's introduced in 2015, which was established by Ireland's three school's of pharmacy, University College Cork (UCC), Royal College of Surgeons in Ireland (RCSI) and Trinity.
Speaking on the issue to The University Times before council, Dale Whelehan, TCDSU's Education Officer, said that "Trinity hands are tied as it was an external decision by an external body". This external body is the newly formed Affiliation for Pharmacy Practice Experiential Learning (APPEL).
Under the previous programme students qualified as pharmacists following the successful completion of an accredited four year bachelor degree programme. On completing their undergraduate degree students could apply to to the National Pharmacy Internship Programme, where they completed a 12-month work placement and took an exam at the end of the year to qualify fully as a pharmacist.
Speaking to The University Times by email in January, Prof Anne Marie Healy, Head of the School of Pharmacy and Pharmaceutical Sciences, explained that APPEL was a group formed by the three schools of pharmacy in Ireland in 2015. The affiliation will manage the fifth-year placements, which will now be centred around "experiential learning". The three schools of pharmacy "will oversee the quality framework to support the common experiential learning", explained Healy.
Under the new changes, fifth-year students will undertake a 12-month programme of classes and a work placement, which will no longer be paid. Students exit the degree with a masters qualification – having achieved an undergraduate qualification after their fourth year of study – they are unable to practice as pharmacists without it.
Whelehan held that "the unions of UCC, Trinity and RCSI need to unite on a stance" to overturn the changes. Second year class reps from the three schools of pharmacy have been working together for this, alongside APPEL, the organisation which has coordinated placement.
At council this evening a number of students spoke in support of the motion to lobby that APPEL reconsider the increased fees and unpaid leave.
The issue was first raised for discussion at January council when O'Loughlin spoke to Provost Patrick Prendergast directly. She called on him to commit to the colleges supporting representatives of the three schools of pharmacy, in their collaboration against the measures.
Prendergast, replying to O'Loughlin, said that the increased fee is "a typical fee for a one year masters". Despite this, Prendergast did say that "we can talk to the Dean of Health Sciences and see if we can support you".
At the meeting of council in January, Loughlin spoke of how students entering pharmacy may have been counting on the wage in their final year, saying it's a "bit scary to think of how I'm going to deal with that large deficit".
The danger which increased fees and an unpaid placement poses to students was further discussed by Whelehan: "It will have implications on the retention rate of fourth years continuing on into fifth year".