Sinn Féin Leader, Gerry Adams, has lent his support to the successful pro-unity campaigns in colleges across the country. By-and-large initiated by campus groups of the party, except in the ongoing vote in Trinity, the referenda have given momentum to plans for a co-ordinated national students' group for re-unification.
Adams, speaking to The University Times over email, said: "Young people are showing the rest of us how it should be done." While voting opens in Trinity today, all the campaigns in other colleges so far have been initiated by campus Sinn Féin branches, and have been successful in mandating their students' unions to support and campaign for a united Ireland.
While referenda were initiated on the campuses of University College Cork (UCC), NUI Galway (NUIG) and University College Dublin (UCD) by members of local Sinn Féin groups, organisers have been quick to state that they are not campaigning on party lines. Speaking to The University Times, Lucy Connor, Chair of UCD for Unity, who is also chair of the UCD branch of Sinn Féin but was not speaking or campaigning in that capacity, stated of the successful campaign: "We think that now is the time to have a serious debate on the alternatives to the status quo at the minute." Just over 63 per cent of voting students voted in favour of University College Dublin Students' Union (UCDSU) having a pro-unity stance on a united Ireland.
ADVERTISEMENT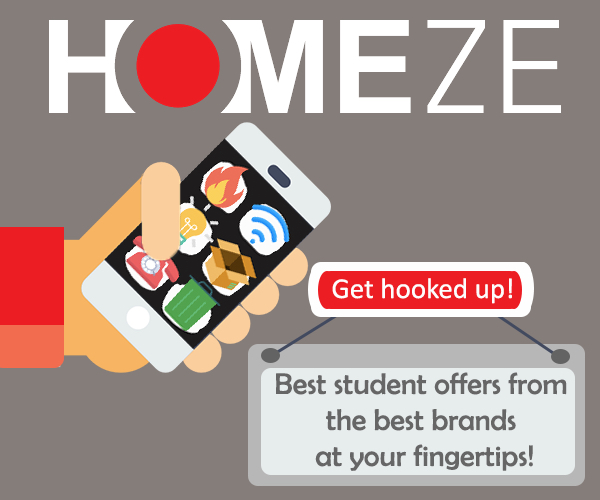 In a referendum called after signatures gathered by the campus group of Sinn Féin, 75 per cent of voting students in NUI Galway voted for their union to support the reunification of the island and to call on the state to hold a national referendum. Sixty-three per cent of voting students in University College Cork (UCC) voted for their union to campaign for a united Ireland in a referendum that was again called after signatures gathered by the campus group of Sinn Féin.
Conor described the first few successful referenda as "a way to get the ball rolling and have the major institutions on board", adding: "After this we hope to actually form together to create a Universities for Unity."
The campaign in Trinity, which sees students vote this week and results announced on Wednesday, is an exception, with the referendum arising out a discussion item at Trinity College Dublin Students' Union's (TCDSU) council and without party involvement. In an email to The University Times, Conall Moran, a Business, Economics and Social Studies (BESS) student who brought the motion to the union's council, stated that "there is not political affiliation for this referendum".
"I'm sure some people involved in both campaigns have some political affiliations but myself and the campaign overall isn't linked to any particular parties. Our sole aim is to show support for Northern Ireland and offer a better way forward than is currently being presented", he continued.
In an email statement to The University Times, Adams said: "I want to commend students in UCD, UCC and NUIG in bringing forward and winning referenda that mandate their students unions to adopt an official stance in favour of Irish reunification."
"I wish the students of TCD well in their referendum this week", he added, as voting opens on a preferendum that offers three stances – in favour of reunification, against reunification and a neutral stance – in Trinity today.
If Trinity students are to vote in favour, and a subsequent referendum passes in Trinity, bodies representing a collective 84,000 students would be mandated to support reunification, with some mandated to actively campaign and lobby on the issue.
Trinity is also unique in having an active neutrality campaign, who are advocating that TCDSU takes a neutral stance on Irish unity. Speaking to The University Times last week, Samuel Jackson, a senior member of the "Neutrality for Trinity" campaign, said that support for the stance had come from people who wanted to prevent the union "taking a position that will alienate people".
Adams praised the actions of pro-unity students, describing them as "excellent initiatives that highlight the importance of Irish unity to students and young people throughout the island of Ireland".
"It is clear that the issue of partition is as important an issue for young people today as it has been for generations of young people before them; particularly as we face into Brexit which threatens to limit opportunities for education, travel and employment", he continued.
"It is their future that's at stake and it is vitally important that students voices are heard when it comes to forming a vision of what a New Ireland should look like, and it is great to see young people building a broad, inclusive movement towards that goal."
Since Britain decided to leave the EU last June, a united Ireland has increasingly been discussed as a viable option for Northern Ireland's future. The state is currently on course to leave the EU with the rest of the UK once Article 50 is triggered, despite voting to remain in the referendum. Economist David McWilliams, who is an Adjunct Assistant Professor in the Trinity Business School, has repeatedly suggested in recent months that a united Ireland could be a logical economic choice, while on Monday, March 13th, the Irish Times reported that Fianna Fáil are working on a 12-point-plan that would bring the North and South closer and one day lead to a united Ireland.
These student-led campaigns come only weeks after Sinn Féin ended the unionist majority in Stormont following the Northern Ireland Assembly elections. Sinn Féin, who are only one seat behind the Democratic Unionist Party (DUP) in the North, are now the secondest most popular party in the country, according to a poll by the Sunday Times.