As Trinity prepares to launch its first full-scale fundraising campaign, College is considering including a redevelopment of the Law School into their plan, The University Times has learned.
At a meeting of the College Board in January, Provost Patrick Prendergast, in his monthly report, stated that the Campaign Cabinet is to consider the possibility of the redevelopment.
Prendergast also raised the question as to how the project might be presented as part of the case for supporting the College.
ADVERTISEMENT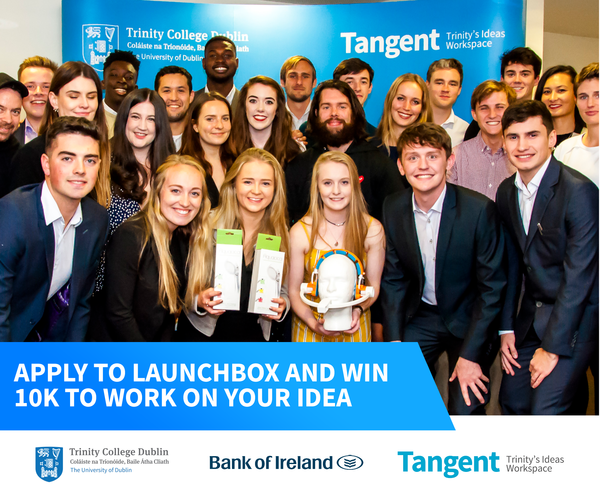 In an increasingly uncertain funding environment, College is looking at philanthropic income as a way to fund new projects. The Campaigns Cabinet, made up of five internal and five external members, as well as the Provost's Council, is helping with this aim, with the College's first full-scale fundraising campaign expected to launch in 2018.
Seeking philanthropic donations for various projects has proved lucrative for College in recent years. In December 2014, it was revealed that €20 million had been gained in donations from 20 Trinity graduates or individuals connected to Trinity in order to fund the construction of the Trinity Business School. Kinsella Hall, the 24-hour library space, was largely funded by a donation from an alumnus.
As Trinity focuses on further developing this connection with alumni, the College managed to secure over €73 million in pledged donations in 2015/16, over €20 million more than the previous year. Over 2,552 alumni donated to Trinity between 2015 and 2016, with the alumni network growing to 86,531, up from 84,501 the previous year.
Speaking to law students at an alumni networking event in Trinity last year, the Head of the Law School, Prof Oran Doyle, mentioned the possibility of the law school being redeveloped.
When contacted by The University Times, Doyle declined to comment on the potential redevelopment.
The Law School, which is currently located in House 39 in New Square, is one of the oldest law schools in Ireland. House 39, which was built in the mid-19th century, is currently inaccessible to wheelchair users and has limited space for a school that runs both undergraduate and postgraduate degrees.
In a presentation to the College Board in December on the ongoing Estates Strategy, which was seen by The University Times, it was found that while a significant proportion of the Law School building was "operationally safe", certain parts were also in need of modernisation.
Founded in 1740, Trinity's Law School is home to some of Ireland's leading legal writers, offers five undergraduate degree programmes with around 175 students in each year and is one of the top-ranked law schools in Europe.
University College Dublin's (UCD) School of Law, despite being founded over 150 years after Trinity's school, currently has a 320-seat lecture hall that is able to double as a moot court. The €25 million development, which opened in 2014, was the first purpose-built law school in Ireland since 1816.