As part of a dawn raid on two of Trinity's statues, Trinity's Strike 4 Repeal group wrapped the figures of former Provost George Salmon and Trinity alumnus William Lecky in black this morning as part of the nationwide demonstration taking place today.
The two statues, located in Front Square, were wrapped in black by the campaign group this morning in solidarity with campaigners across the country who are covering numerous public statues as part of Strike 4 Repeal, a protest taking place today, International Women's Day, calling for a referendum on the repeal of the eighth amendment.
In an email statement to The University Times, Aine Palmer, a senior member of Trinity's Strike 4 Repeal group, said they were "following the example of Strike 4 Repeal", emphasising that it was a "symbolic act to make people stop and notice".
ADVERTISEMENT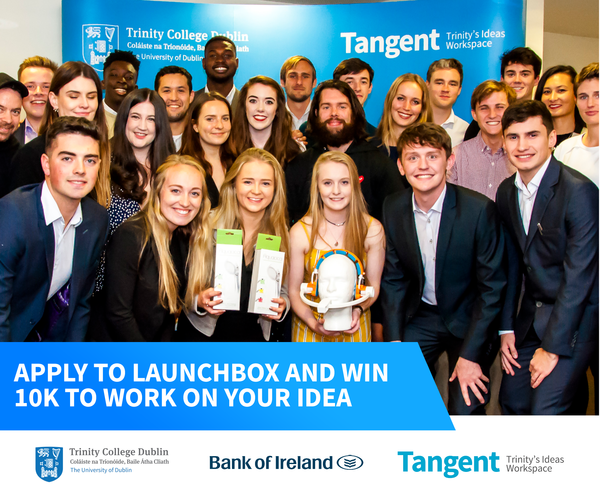 Salmon is often the target of scorn and mockery of Trinity's female students, and is infamous for his claim that "over my dead body will women enter this college". Referencing this, Palmer said that covering up Salmond reinforced the symbolism behind the strike.
"We've come so far, but we still have so far to go", she said.
Statues across Dublin, including the statue of Irish rebel Theobald Wolfe Tone and Irish writer James Joyce, were wrapped in black this morning. The coverings, which were place on the statues just after 8.00am this morning, were quickly removed.
The group, who are wearing black today in solidarity with the 10 to 12 women who travel to the UK every day to get abortions, will be holding events across the country today.
A video released by the national campaign has encouraged people to "meet at at the bridge", referring to O'Connell Bridge, at 12.30pm today, following a picket outside the Department of Justice at 10.30am.
The Trinity group, in association with Trinity College Dublin Students' Union (TCDSU), released their own black and white video, showing students walking out of a lecture to join the demonstration, and have also promoted the idea of "teach-ins", asking lecturers to adapt their lectures and classes to focus on the issues around abortion and the eighth amendment.
The group are calling on students to join in solidarity with the campaign, asking them to take part in a "silent hour" between 12-1pm today, walk out from lectures and add the Strike 4 Repeal symbol, a lightning bolt, to their profile pictures on Facebook.
There will also be a march at the Garden of Remembrance today at 5.30pm, which the group are encouraging students to attend.
Last month, TCDSU's council voted overwhelmingly to support Strike 4 Repeal.
This morning, Dublin University Gender Equality Society (DUGES) and DU Amnesty changed their profile photos to black in solidarity with the strike, choosing to ignore Central Societies Committee (CSC) rules. In an email to societies last month, the CSC, ahead of the strike, chose to remind societies that they "do not have corporate opinions and accordingly are not permitted to take a political stance on any issue".