Before Christmas last year, it was revealed that there would be no more permanent contracts issued for new staff and there would be an end to promotions for current staff. Such a decree would appear to fly in the face of the idea that hard work and effort should be rewarded.
To be fair, Trinity is not the only college to feel the pinch in recent years, and these cost-cutting measures have been seen elsewhere. More often than not, however, the cuts introduced have been felt by those in the most vulnerable positions. Indeed, there has been significant cuts to student services in recent years.
At a time when it was most needed, the Student Assistance Fund was cut by millions. Grants were reduced, and in some cases removed altogether. Students were asked to pay more and in turn were given less.
ADVERTISEMENT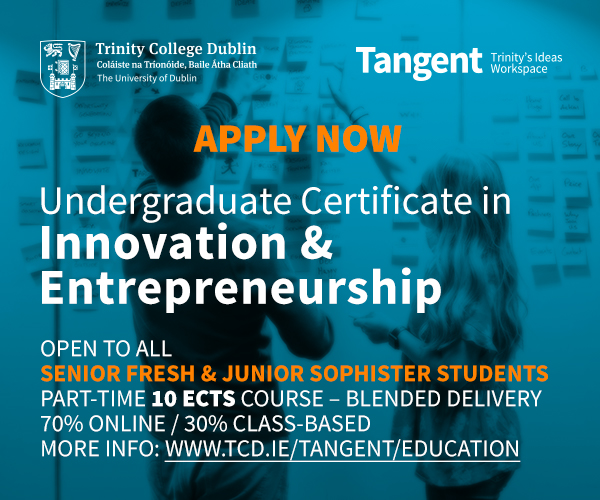 College staff faced similar battles with reduced pay and few, if any, permanent contracts on offer. Colleges have, therefore, increasingly used zero hour contracts to try to fill in the gaps. In the Institute of Art, Design and Technology Students' Union (IADTSU), as many as 66 per cent of staff are on zero-hour contracts.
This puts incredible pressure on staff trying to educate students to the highest level. It cannot but impact on the quality of teaching and it undermines the core mission of a third-level institution. How can a lecturer deliver their best work when they are worried about how they can afford to get to college in the first place?
When unions in our college vote for industrial action there is only one course of action for the student body: to support them in that action
Staff in Trinity are not making unreasonable demands by any stretch of the imagination. That they should have to make these demands at all is the problem. Staff and students alike took the brunt of the economic collapse and shouldered new burdens with grace. Now the staff are to be rewarded with a freeze on permanent positions and promotions. This is not good enough.
We should be more ambitious for our post-secondary education sector than zero-hour or temporary contracts. We should aspire to more than a diktat declaring that current staff will not be promoted. It is time for us to set out our stall for the higher education sector in terms of where we want to be.
We have seen, time and again, how meek and unambitious our governments can be on the issues. It is only students, in solidarity with staff, who can bring about a system we can be proud to show the world. A system that is inclusive of and accessible to all our citizens, should they choose to attend, and one that supports and rewards its staff for the work that they do. One that produces world-class graduates irrespective of their background.
Everyone who works in or attends a third-level institution is privileged in being a part of a community. However, we need to recognise that with privileges come responsibilities. We have a responsibility to support and protect one another. We have a responsibility to act in unison and solidarity with one another and ensure that we do not isolate and seclude ourselves.
The cause of the worker has always and should always be the cause of the student. When unions in our college vote for industrial action there is only one course of action for the student body: to support them in that action, to immerse themselves in the cause and lend their voice to a chorus that will make clear that an attack on one member of the academic community is an attack on us all and we will not stand for it.
---
Kevin Donoghue is a former president of the Union of Students in Ireland (USI) and is Chair of Labour Youth.