If anyone had said even a week before this year's Trinity College Dublin Students' Union (TCDSU) sabbatical officer elections that Irish reunification would be a topical issue, nevermind one of the most topical questions facing the student movement right now, most would be surprised. But that's what the issue has become, with Trinity being the first university in a string of referenda on Irish campuses not to mandate their students' union to support Irish reunification.
Trinity broke a pattern in what looks like the start of a national campaign to make bodies that represent hundreds of thousands of student – potentially rivaling the membership of the Union of Students in Ireland (USI) – mandated to support the cause at time when the unionist majority has been toppled in the North, Sinn Féin is at record levels of popularity in the south and Brexit is wreaking havoc with the stability of the UK.
Given this momentum, for those that support reunification the result in Trinity is a blow. But it cannot be misconstrued as a vote against unity itself. With only 44 students voting against the reunification of Ireland and even those speaking for neutrality admitting that they would like, eventually, to see a united Ireland, the neutrality vote very much seems to be what it says on the tin.
ADVERTISEMENT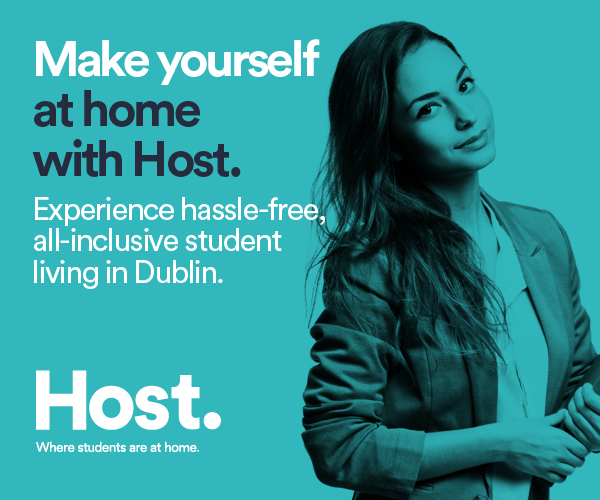 Trinity students have voted in the past for things that the union is hardly influential on and is unlikely to dedicate many resources to – issues like reforming the Seanad or campaigning to abolish direct provision. But, given the national platform of this issue, it was always unlikely that a positive result would be allowed to sit, gathering dust in the policy books in the same way.
Instead, when asked to vote on something their union would likely have to actively campaign for, Trinity students, who are used to their college and their actions having a somewhat disproportionate influence nationally despite its relatively small student population, were hesitant to take a black and white stance. With Trinity actively working to become an increasingly international college and, through attracting Northern Irish students, what it calls a college for the "whole island of Ireland", the question of inclusivity was central to many students' stance.
Students in Trinity are also used to TCDSU being quite successful when it decides to put its energy into something, and this is true when it comes to both lobbying and getting an on-the-ground presence at demonstrations and events, something we saw just two weeks ago at the Strike 4 Repeal. Having an opinion on a united Ireland is one thing, but choosing now as the time to join an active campaign was seen as another.