In response to comments made by the US president, Donald Trump, and his administration on the validity of scientific work, scientists from all over Ireland, including Trinity, marched in solidarity with their colleagues in Washington DC in support of evidenced-based policy making and fact-based decisions.
The march in Dublin was one of 622 marches organised across the globe and was much a celebration of Irish science and collaboration as it was support for those abroad who are not so fortunate. In particular, climate change and vaccines have been criticised by the administration, fueling and lending credence to factions in the states who are skeptical of both.
Hundreds of students, scientists and members of the public, including Provost Patrick Prendergast and many more from Trinity and with support from Trinity College Dublin Students' Union (TCDSU), marched on government buildings to highlight the need for science in informing decision making at all levels.
ADVERTISEMENT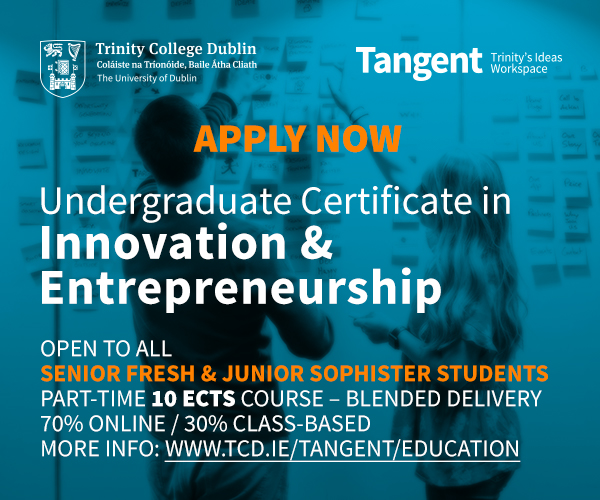 Dr Aoibhinn Ní Shúilleabháin, lecturer in mathematics at University College Dublin (UCD) and science communicator, highlighted Ireland's history as a scientific hub, pointing to Sir William Rowan Hamilton and Robert Boyle as examples of our scientific prowess. Ní Shúilleabháin also stressed that evidence-based policies are needed to ensure that our planet is here for generations to come and that our voices are needed to replace those which have been silenced in the US.
Dr Síle Lane, of Sense about Science, echoed Ní Shúilleabháin's sentiment on the importance of evidence and facts informing decisions, but also highlighted that science belongs to everyone, not just scientists, which was reflected in the presence of more than just scientists at the march. She pointed out that, globally, we are facing into a complicated era with problems, including global food shortage, societal inequality and climate change leading the way. Science is for everyone, she argued, regardless of whether or not you stopped it in school.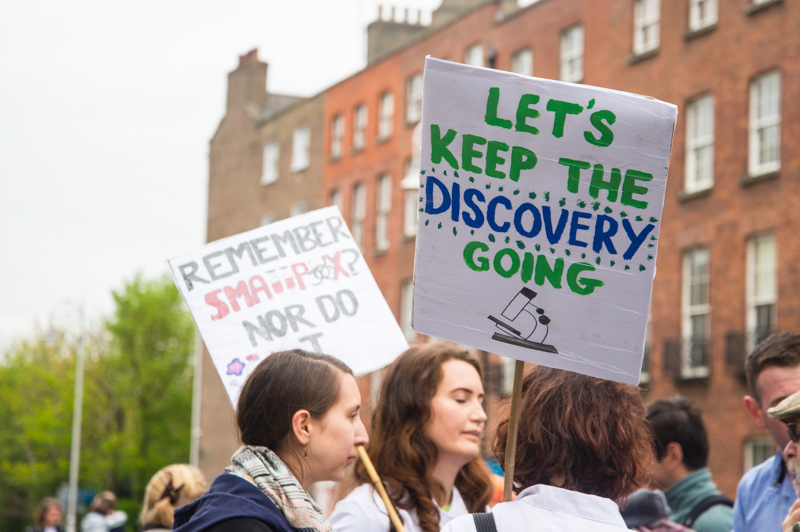 Scientific collaboration and the need for diversity in science was a central theme to all of the speeches, including that of Luke O'Neill, Professor of Biochemistry and Immunology at Trinity. He highlighted that his own lab has researchers from eight different nationalities. He also pointed out that Erwin Schrodinger, who was an Austrian that came to Ireland in the 1940s was a pioneer in the field of quantum mechanics, but was also a refugee.
On why he marched today, O'Neill said he was there for "American scientists who can't march". He also stated that he was there to stand up to climate change denialists and vaccine skeptics, including Robert De Niro, who has offered $100,000 to anyone who can prove that vaccines are safe. About seven billion people are alive today thanks to the polio vaccine, which is enough for him, "I'm talkin' to you, Robert De Niro", he joked.
Ireland, although small, has had a central role in safeguarding knowledge in the past, with the monks on the island "defending knowledge" for centuries.
The final speech of the march came from former president of Ireland and Chancellor of the University of Dublin, Mary Robinson, who recited a poem by Jane Hirshfield, telling a tale of how when scientists were silenced, and evidence cast by the wayside, people spoke up to challenge the paradigm and demand fact-based decision making.