Ryanair will not have a say in who is hired for the new €1.5 million Chair of Entrepreneurship post as Trinity will only take the money from the airline on "a non committal basis", confirmed Prof Andrew Burke, Dean of Trinity Business School, in an interview with The University Times.
"When you fund a chair, you fund the chair, the money is handed over", confirmed Burke, but he stressed that "the university needs to honour the money that is given" by ensuring that the €1.5 million is just for funding the professorship in entrepreneurship and doesn't move to other areas.
Burke stated that the new professorship, announced on April 24th, came about through the Trinity Foundation, which is in charge of raising philanthropic funds for the College: "It wasn't in our plan, but it enables us to hire an extra professor, we would not have had otherwise."
ADVERTISEMENT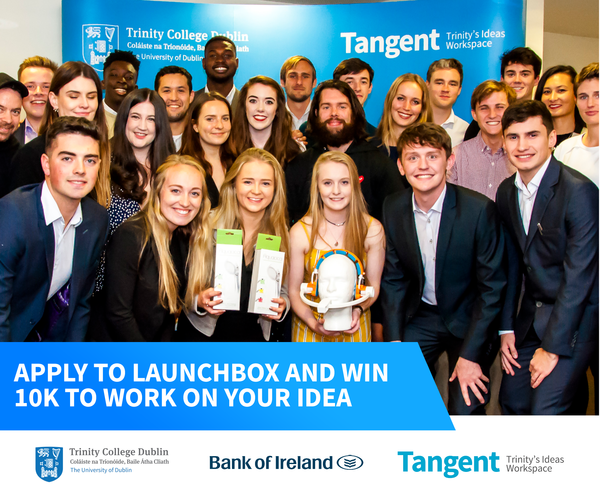 Last year, the Trinity Foundation raised €73 million, up €20 million from 2015. They hope to increase that figure to €400 million by 2021.
Burke went on to describe how the school is on a "huge, high-growth and internationalisation strategy". He stated that hiring a chair of entrepreneurship will help "fast track" that growth, allowing the school to, possibly, set up a centre of entrepreneurship in the near future. "I would like to see someone creative [take the role]", he stated, adding that they may suggest an alternative to setting up a centre: "Perhaps the new chair will come up with a better idea."
Burke himself was Bettany Chair of Entrepreneurship, at Cranfield School of Management, that was funded through philanthropy. Speaking about his previous position, Burke said that the fact the role was externally funded gave him scope to set up the Bettany Centre for Entrepreneurship at Cranfield.
Trinity Business School is currently in the process of building a €82.5 million new facility, due to be completed by next April. The facility, announced in 2013 and currently under construction on the old site of Luce Hall will contain a dedicated innovation hub, a roof garden, a 600-seat auditorium and a 140-seat lecture theatre.
Despite College plans to raise €1 million over the next five years through offering parts of the campus to be named after donors, Burke said that the school has "decided to not name the school after a donor". He felt that this made the school "more inclusive", as when a large facility in a university is named after a donor it "sometimes alienates other businesses". He hoped not naming the school will encourage "inclusive interaction with businesses".
Burke said that by "Ryanair leading the way" he hoped it would become a trend of donation in, not only, Trinity, but across Ireland: "It will be easier to go to businesses saying 'Ryanair have given us money why can't you'." He confirmed that there were currently at other positions in the school being funded by industry.
He described how in Ireland, and even across the EU, if universities go to industry seeking funding "it's a shock". Burke spoke about the culture of philanthropy in the US as a model that Irish universities should look to: "In Europe and Ireland, in particular, it is industry that is benefiting … they need to give back and recognise that. You would have better funded universities, better quality infrastructure, be able to attract better people and have more scholarships."
Burke described how the school's strategic plan aims to be self-financing by "not relying on the taxpayer". The three core parts supporting the school are postgraduate student fees, "mainly international student fees", and philanthropy.
Citing the extra money generated by international student fees, Burke said that the school's new bachelor degree in business studies "wouldn't exist" to offer Irish students places without international students. The course allows students to start a degree in business from year one, rather than complete two years of Business, Economics and Social Studies (BESS). The first 75 students, 50 of which were international students, began last September.
Burke explained what entrepreneurship is, or at least what they hope to teach in the school. He said that there is a perception that "successful entrepreneurship must be associated with exceptional person", but stated that it is more about those that scale up and grow a business. Burke added his belief that Ryanair is a perfect example of a group that can take a big idea, maybe not pioneered by them, and make it successful.
According to Burke, the interviews to fill the position should begin in September. He commented that they didn't want to rush the process so the school could secure a high calibre of people applying for the senior position: "We want to allow a significant amount of time." Due to the seniority of the position, Burke said that the Provost, Patrick Prendergast, will chair the interview panel.