A popular meme that has recently appeared several times on my social media newsfeed outlines the qualifications needed to work in McDonald's: a degree in geography, English, classics, history, or, practically, any other arts-related degree. This thorough piece of quantitative research highlights the demonisation of arts degrees. Arts degrees are often looked down upon when compared to other third-level courses. There is a certain perception that subjects like medicine, law, science, engineering and commerce are part of a hierarchy of courses that are above some arts degrees. Indeed, when asked what course a student is studying, a not-so-infrequent response for arts students is "just arts", and when that student tells the other person that they are studying arts, the common response is "oh, so you want to be a teacher?" (a very noble and worthwhile profession, but not one that every arts student pursues).
The problem currently facing many universities that take in substantial numbers of arts students each year is the increasing awareness that these students are less likely to gain employment upon graduation, and are far more likely to earn less over the course of their working lives than graduates in other fields. A recent survey carried out by the Higher Education Authority (HEA) outlined that arts and humanities graduates were among the worst paid, with roughly 20 per cent earning less than €13,000 per year. This poses the question: what can universities do to make arts degrees more applicable to the labour market in the 21st century in order to benefit those who pursue them?
The answer? Quite a lot.
ADVERTISEMENT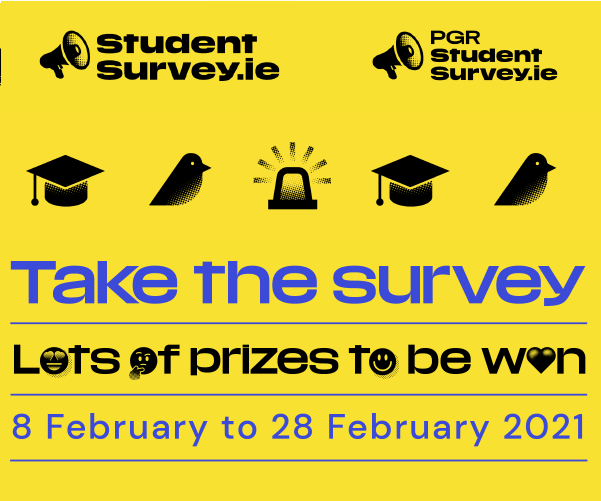 University College Dublin (UCD) recently announced a major overhaul of its bachelor of arts degree. UCD's bachelor's degree is the largest third-level course in the country with an average intake of 1,400 students per annum. The duration of the course is three years with students taking as many as three subjects in their first year if they pursue the joint-honours programme. In recent years, however, the CAO points needed to study arts in UCD have dropped as students and parents question the job prospects of graduates with such a qualification. In an attempt to address this, some of the changes proposed by UCD include introducing three new arts and humanities degree programmes, and four social science programmes. There will also be a four-year modern languages programme where students can choose to study any two-subject combination of Spanish, German, French and Italian.
There is a certain perception that subjects like medicine, law, science, engineering and commerce are part of a hierarchy of courses that are above some arts degrees
UCD and Maynooth University are also planning to expand their three-year arts degrees to four years in some cases, in order to allow students to pursue internships and specialised research during their degree. Taking a year out to do an internship during a degree is a popular choice – indeed, compulsory in some cases – for students who study a business or computer-related course in UCD or Dublin City University (DCU). Many students who partake in work placements during their degree comment on it favourably and see it as a good practical insight into the working world. Some even end up getting a job offer from the company they interned in once they finish their degree. Moreover, the Action Plan for Education launched by the government last September outlined that one of its goals was to increase the number of students in work placements as part of their third-level degree.
In an interview with the Irish Times, UCD's registrar, Prof Mark Rogers, said that "these degrees allow students to explore traditional arts and humanities and social sciences subjects in new and exciting combinations, while encouraging awareness of the core skills and competencies developed through this study". He went on to discuss how "this is further honed through internship, work experience or study abroad". This emphasis on internships and the general diversification of experience during arts degrees is undoubtedly positive. By giving students the option to do a work placement during their degree, or study abroad for a year, it allows them to develop different skills and experiences that will make them more employable and ready for the working world upon graduation.
Students should embrace their area of study, be proud of their degree and not lend too much credence to the lazy McDonald's's cliché
Although Trinity is different to other Irish universities in the way it approaches its bachelor's degree, there has also been proposed changes to its two-subject moderator (TSM) courses as well as broader reforms to degrees through the Trinity Education Project. The college plans to scrap the TSM programme in its current form and replace it with a pathway that may include subjects not currently available as part of TSM. Despite the implementation of these reforms being pushed back by at least a year, they could even include the introduction of a third subject at some stage during a degree. Speaking to The University Times last November, Vice-Provost and project sponsor of the Trinity Education Project, Chris Morash, stated that "the TSM programmes are unique in Ireland in their structure, and there are many valuable and distinctive aspects of what we do at Trinity that are made possible by that structure". He went on to clarify that "elements of it [the TSM programme] will certainly be preserved".
Furthermore, the Trinity Education Project will see some of the biggest changes to Trinity's academic structures in decades. It aims to establish a new academic year structure with a Christmas exam week, as well as electives and university-wide modules available to all students across all disciplines. While the proposed changes to Trinity's arts degrees might not turn out to be as drastic as plans in other Irish universities, they highlight a general awareness that these degrees need to modernise in order to equip graduates with certain necessary skills. Even small changes such as the introduction of group projects and a greater emphasis on coursework over exams should be welcomed.
The appeal of arts degrees for most students is that they know they will enjoy what they study, many having had previous exposure to the subject at second level. As job prospects and earnings post-university begin to look sparse, however, students intent on pursuing a degree in this field are beginning to look elsewhere. It is said that arts degrees allow students to develop important employable skills such as critical thinking, analysis, logic, presentation and communication, and in many cases they do. However, more needs to be done by universities to ensure that their students are equipped with these skills after their three or four-year course and, certainly, the proposed changes by Irish universities are a step in the right direction. Arts degrees give students the ability to explore different fields and expand their horizons. Students should embrace their area of study, be proud of their degree and not lend too much credence to the lazy McDonald's's cliché.