Note sharing is a quick and effective way to get rid of your old, unwanted notes and help those behind you to benefit from your experience. It is something many students may have tried with Leaving Certificate notes and flashcards. Students are always eager to minimise the amount of time devoted to studying and such a practice allows for easy exchange of knowledge. The platforms available for the selling of notes, however, are limited. Many students use word of mouth as a means of passing on notes yet this can be a tenuous relationship with students inflating grades and notes not passing through quality controls. Third-year Business, Economics and Social Studies (BESS) student, Simon Curran, along with his co-founder, Arthaud Mesnard, have taken this idea and adapted it to form a new student startup, PledgeNotes.
The concept behind this new start-up is that students achieving a 65 per cent grade or higher in modules in their annual examinations may then choose to sell their notes onto students in the year behind them. The enterprise facilitates an exchange of notes across all disciplines between students who wish to buy and sell. Through its crowdfunding system, PledgeNotes matches a single seller with multiple buyers, increasing the revenue for the seller and decreasing the cost of notes per buyer. One seller has seen his revenue multiplied by six while the cost per notes for buyers was divided by two.
Speaking to The University Times, Curran mentions that while PledgeNotes remains in its fledgling stages, the website itself is fully functional, and the pair look forward to having Trinity students from various disciplines using the platform coming up to the annual exams in May.
ADVERTISEMENT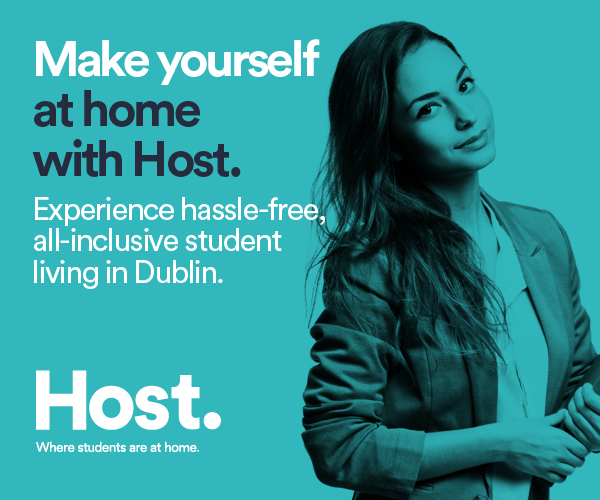 He claims that those in different courses have different attitudes towards note-sharing and note-selling
Curran reveals that the idea first came while he was in first year. He saw a similar exchange of notes by way of a Facebook group and saw how quickly they duly dispersed for free. At the time, he was working on another start-up as part of Launchbox, Trinity's startup accelerator, but soon saw an obvious application for this very project. "I saw it happening again during the examination period last year and decided over the summer that I would design a website and have a minimum viable product by the finish of Michaelmas term 2016", he explains.
In referencing the importance of such an initiative and his rationale behind running it, he claims that he has always seen "the viability of this project" and was also aware that he "had all the necessary ingredients to run with it". As is the problem for many college startups, both Curran and Mesnard also had to attempt to juggle their coursework. Curran claims that "the feasibility element was very important to me, it wasn't just pie in the sky".
In addition to this, the notion of further development and enhancement of the product into the future weighed heavily on the decision to move forward with PledgeNotes. Curran stresses that they plan to develop it to become an "all-encompassing education tool" as well as providing the means to exchange study material.
At the moment, the business is Trinity-centred, but the pair also foresee expansion into other universities across Ireland over the next few years. They plan on scaling the business "on a course-by-course basis", Curran explains, connecting students in the same course but different years in the same university.
This particular student enterprise has benefitted from the entrepreneurial programmes attached to Trinity, Launchbox and LaunchPad. Curran cites this help as being imperative in his decision to progress further. "The Launchbox system has helped immensely over the last number of years in terms of my education and understanding of entrepreneurship", he says. The presence of initiatives like Launchbox has led to a "new openness to entrepreneurship in the university, it is very positive indeed".
Curran states that it is their plan to develop the product further before soliciting the help of the Trinity College Dublin Students' Union (TCDSU) in an effort to reach a wider audience: "We need to gauge the demand from the student body first before we approach the union in moving forward."
Roadblocks are inevitable in setting up any business and Curran has noticed this over the last number of months. He claims that those in different courses have different attitudes towards note-sharing and note-selling. The pair have found that in some of the seemingly more difficult courses, a lot of note-sharing takes place, and there is not as much scope for students to sell their notes due to existing norms. In general however, they claim to have received positive feedback about the idea from students in the majority of disciplines. "When I sold notes myself through the platform, I found that the buyers I spoke to were very appreciative. Students want to do well in their modules and are very grateful for any help along the way."
Any reluctance to share notes is understandable as students may be wary of giving their classmates additional help, especially when it comes to their own well-researched notes. He does, however, have faith that students will open up to the idea and move away from the competitiveness that comes with examinations. "The idea is not to sell notes to people within your own year but rather sell your used notes to students in years previous", he explains. "The feedback that we've got is that students are open to this idea having derived use from the notes themselves."
Curran also stressed the uniqueness and stand-out features of their system. "We use a crowdfunding system that matches students selling notes with multiple buyers". The system ensures that sellers achieve a minimum number of sales before releasing their notes – thus making note-selling worthwhile. On other note-selling platforms, there is nothing to stop the first buyer that purchases the notes from dispersing them to their friends. This previous model offers little incentive to sellers to consider note-selling. Curran believes that these flawed solutions meant that there was a lack of high quality study notes being made available to students willing to buy them.
Buyers will also be in line to benefit from the PledgeNotes system. "By bringing together multiple buyers for a particular product, we can thereby drive down cost", explains Curran. Mesnard also stresses how the system will "become self-sustainable": the sellers are encouraged to spread the word to reach their target amount of sales and, through a referral system, the buyers are encouraged to refer a seller to get a set of free notes. The pair believe that there is a strong virality effect as the buyers are also encouraged to spread the word and get their friends to buy the notes in order to have access to them as soon as possible.
Our goal is to give all students the opportunity to get the best grades they possibly can while rewarding students who have already done well in their exams
PledgeNotes will only accommodate those selling notes of "the highest quality", with a system in place to validate this and ensure the process is "transparent", according to Curran. He claims that due to the fact that people's reputations are on the line, they can ensure that only the best quality of notes are made available in their system. "We like to think that we add unique value on both sides of the marketplace."
When considering the success of the system to date, Curran mentions how they put together study guides over the Christmas period and sold them on, providing them with "instant validation" for their product. He mentions that they are currently seeking out sellers for the coming examination period and have also put together an email service that notifies prospective buyers when relevant study notes are made available to buy.
When talking about what they want to achieve through PledgeNotes, the pair said: "Our goal is to give all students the opportunity to get the best grades they possibly can while rewarding students who have already done well in their exams."
Following in the steps of other Trinity businesses such as Better Examinations, another start-up who are looking to tap into the lucrative education market, this academic year has been a promising pilot year for PledgeNotes. The template they've used for this year will hopefully be expanded into the future and directed towards other universities and third-level institutions.