In light of comments made by the administration of the newly-elected President of the US, Donald Trump, about the nature and validity of scientific work, scientists and those who support evidence-based policy making all over the world are organising marches to publicly celebrate research and fact-based decision making.
What started as a disgruntled scientist tweeting in response to decisions made by the Trump administration regarding climate change quickly grew into something much bigger. Hours later, the seeds of a march in support of science and also a march to safeguard evidence-based discussion were planted.
Policymakers had been discussing climate change as if it was an intensely debated issue, questioning whether or not it was real. However, it is widely accepted, based on scientific research, that climate change is real, and consequently policies to deal with it should be developed, rather than ignoring the overwhelming body of evidence that shows it is.
ADVERTISEMENT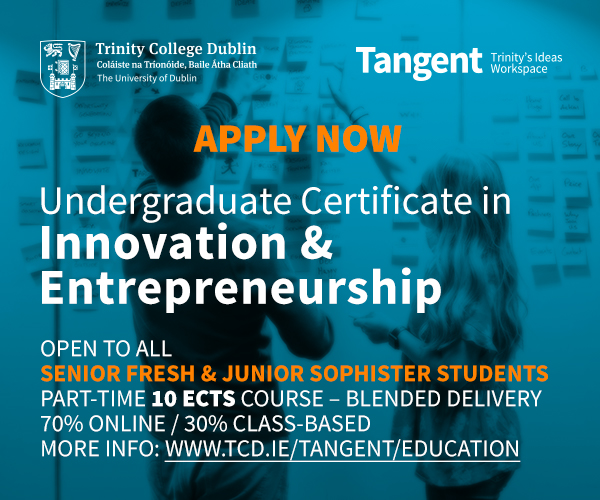 Analogous to the Women's March in Washington DC and the sister marches organised around the world in support of it, the Science March will also happen in Washington DC, with satellite support marches occurring on the same day, around the world, including Dublin. The date on which marches will occur is April 22nd, coinciding with Earth Day.
Speaking to The University Times, one of the organisers on Science March Ireland, Shaun O'Boyle, stated his belief that it's a wonderful thing to see people marching for what they believe in, and also to see the international support is fantastic. And It's not just scientists, but everyone who doesn't agree with this new culture of "alternative facts".
He stressed that the march is non-partisan in that it is not supporting one political party over another. However, as with any protest, it is inevitably political. On whether or not he thinks it's appropriate for scientists to influence decision and policy making, O'Boyle feels that "policy makers have made science political", and not scientists.
"By censoring science and by choosing to ignore and actually delete information about climate change from the Environmental Protection Agency websites or from Department of Agriculture websites, that's a political act. So, I'm personally very inspired by other scientists and science communicators and people who support science for standing up against that", O'Boyle continued.
The march has received support from student groups all over Ireland, but particularly in Dublin, with Trinity College Dublin Students' Union (TCDSU) being mandated to support the march at a meeting of TCDSU's council in February.
The March on April 22nd gives students a chance to stand up for these principles and make their voices heard as citizens of the world – I urge them to take it!
The march is particularly important for students as it relates to the careers they are entering into, and also because evidence-based teaching is incredibly important. O'Boyle acknowledged that having support from students will be paramount to the marche's success here in Ireland.
In an email to The University Times, Dr Kevin Mitchell, Trinity researcher in developmental neurogenetics, who has been a key supporter of the march, spoke about the importance of student involvement. He urges students to get further involved in the march: "Science is not just a driver of new technologies. It is at the core of humanity's shared quest to understand the universe and our place in it. The collective international enterprise of science and its principles of free, independent inquiry and evidence-based knowledge are under threat. The March on April 22nd gives students a chance to stand up for these principles and make their voices heard as citizens of the world – I urge them to take it!"
O'Boyle stresses that the march is as much about celebrating scientific achievement as it is about pushing for evidence-based policy making. One thing worth celebrating in Ireland specifically is the culture of scientific collaboration: "Things don't happen independently in one country – it's an international pursuit of knowledge, and we can't survive in Ireland without those international collaborations". Trump's attempts to introduce his travel ban in January is one example of the negative impact his administration could have on science and on scientific collaboration.
O'Boyle points to the travel ban as another example of non-scientists politicising science. The failure to take scientific evidence into account and it's mischaracterisation as a partisan issue is of the utmost importance, according to march organisers, with the March for Science website stressing that it is imperative to defend and celebrate science at all levels.
In Ireland, the idea of the march has been exceptionally well received, with support thronging in from academics and students alike. O'Boyle notes that in Ireland "we're very lucky in that we've a very open environmental protection agency, for example, loads of great organisations that fund and support science are big on public engagement and communication".
Negative reactions to the march have not been felt here in Ireland. However, in the US there has been some worry that a march such as this will alienate policymakers further and incite more negative feelings towards science and research.