What's my favourite genre of literature? Children's literature! For one thing, it's way easier to teach than grown-up literature. Hardly any big words. Simpler plots. Fewer pages. Less prep time. What's not to like?
It's also a lot less upsetting than grown-up literature. Sure, bad things still happen to good characters, but you can usually be pretty sure that everything will work out kind of OK in the end.
That said, I do think we academics need to protect our more sensitive students from what I sometimes call "Exposure to Unacceptable Levels of World". Which is why, last year, I liaised with a colleague from computer science to develop a progressive software programme that screens literary texts for what I sometimes call "Triggering Elements".
The results were amazing. This Michaelmas Term just gone saw my students introduced to values-aligned versions of a number of canonical books. Harper Lee's To Feed A Mockingbird went down a treat, as did CS Lewis's The Lion, The Witch and the Peacedrobe, Roald Dahl's Charlie and the Broccoli Factory and Lemony Snicket's A Series of Fortunate Events.
ADVERTISEMENT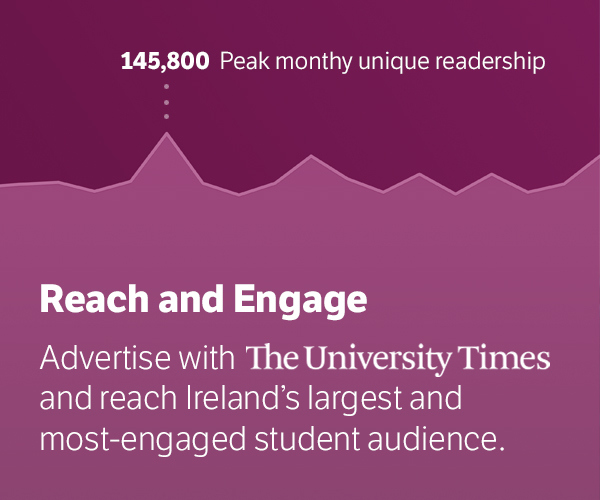 J K Rowling was a bit of a nightmare, but I'm proud to say that in the end we managed to whittle Harry Potter and the Lively "Helloes!" down to nine and three quarters fun-packed pages. The students' favourite character was definitely Mr Voldevie, a LibDem councillor from Wirral West who helps Potter and his friends fight climate change using the magic of persuasive letter-writing and positive thinking. (I tell a lie: we realised at the last minute that in-class discussion of climate change might represent a violation of safe-space protocols, and so tweaked our software's algorithms to change it to bad weather).
Now we black out Arts Building Room 3027, sit in the dark and – in an act of principled solidarity with all those who are not alive any more – hold our breath in silence for 45 minutes
This term we've equality-proofed the curriculum even more thoroughly. I no longer teach children's literature written by adults, whose age-hierarchical praxis entails a chrono-imperialist erasure of the lifeworld of Actually Existing Children. Our syllabus now consists entirely of stories written by writers between the age of five and 10 (11+ is when what I sometimes call The Trouble sets in).
And so we start each class by putting up an image of a Dead White Straight Male Author on PowerPoint and holding a Two Minutes' Hate. This allows students to scream emancipatory abuse at the likes of Dickens (not one of whose novels was written by a person of colour), Tolkien (eh hello? masculinist essentialism, anyone?) and Yeats (whose late poetry shows a consistent #heteronormativebias).
Then we sit back down and discuss that day's text.
I say we discuss that day's text, but it would probably be more accurate to say that we experience it, in togetherness. For, in order to resist inscription in the cross-intersectionality of hegemonic discourse and literary criticism, we avoid the latter like the plaque (as my holistic dentist might put it). Who wants to teach their students to criticise? Not me! I want to teach the world to sing in perfect harmony, grow apple trees and honey bees and things like that.
How then do we experience the text together in a validating and inclusive shared space? Easy! We have Story Time. I light a vanilla-and-tonka-bean scented candle, read the story to the class and then ask them to share their feelings about the feelings its issues raise for them. This allows a diversity of voices to be heard – baritone, alto, falsetto – within a non-judgemental space of political agreement about everything.
I say we have Story Time, but actually we moved beyond that paradigm several weeks ago. One of my students quite rightly pointed out that listening to Teacher reading out a story was problematic, on three reciprocally binarised fronts. First, it staged a phonophallogocentric privileging of words over – other stuff. Second, it staged an ideologicol-institutional privileging of teacher-reader over student-listener. Third, it staged enjoyment, which is de-problematising and hence oppressive.
So we quickly evolved to a new learning-centred learning paradigm based on research-accredited best-practice principles. I would open by distributing ear plugs (those nice green ones you get in the students' union shop when you're just sick of hearing micro-aggressive language on campus) and we would spend the rest of the session looking at the book's pictures and smelling the paper and drawing happy-to-emotion-neutral emojis on the whiteboard.
All that changed, however, when one of the students found himself triggered by a colour drawing of a bunny rabbit that resembled poor Flopsey, who died in 2006 after eating pesticide-sprayed grass out in the back garden.
So now we black out Arts Building Room 3027, sit in the dark and – in an act of principled solidarity with all those who are not alive any more – hold our breath in silence for 45 minutes.
I know what you're wondering. What do the students do for assessment essays? And how on earth do we get these past the externs?
Every essay gets an automatic 63 (unless it contains at least three words ending in –ity, in which case its gets bumped up to 70
Easy! I give them makey-uppy essay titles about books they haven't read. Then, assuring them that the French theorist Michael Fuckalt proved there's basically no such thing as an original author, I remind them with a wink that Google is their friend and the Microsoft Word paste function their ally. I also point them gently to the websites and contact details of those super-nice grads who express their solidarity with undergraduates still trapped inside the Cognitive-Industrial Complex by offering to write their essays for them for a consumer-friendly consideration. And Turnitin doesn't have a clue!
"Make sure to include five typos before submitting", I caution my students companions-in-learning, "and message me at my private gmail so I can know where to find the mistakes and put rings around them in red pen to show I've read the essay."
Every essay gets an automatic 63 (unless it contains at least three words ending in –ity, in which case its gets bumped up to 70 [72 for liminality]).
Next year is already looking exciting on the Syllabus Innovation front. With extra funding from my friends on the Trinity Education Project committee, I'm going to start phasing out my current undergraduate and postgraduate cohort and replacing it with companions-in-learning aged between five and nine (10+ is when the mean-tweeting of teachers starts).
In order to apply for a place on one of my children's literature seminars, prospective companions-in-learning must include the certified results of a carbon-dating test (to prove their age), up to three recent drawings in crayon of their family and friends (to prove their positive attitude) and a character reference from their very bestest friend. For further details please visit www.tcd.ie/thebarneyproject/
---
Dr Daragh Downes is a Teaching Fellow in the School of English and the Department of Germanic Studies.