Niamh Byrne, Captain of Dublin University Football Club (DUFC) Women's team, has been called up to the Ireland Women's Rugby Sevens team, a crowning achievement on a successful year for Byrne and Trinity's women's rugby team.
While the fourth-year BESS student has one foot still in the Lecky Library in the midst of her final year exams, the other is firmly stamped in the lions' den. Speaking to The University Times, Byrne is understandably caught up in the whirlwind of the last few weeks, but it is clear that this moment has been a long time coming.
The Railway Union out-half spent last summer at an Olympic Development Academy in the US, and on her return to Ireland began training in the Sevens setup on a trial basis. This trial quickly materialised into something more serious and, as she puts it herself, "two days turned into a week, a week turned into Christmas". Since then, she has been training twice a week in Lansdowne with the team. However, it wasn't until just before exam season began that she received the all-important phone call that the years of training had been leading up to, calling her up to the team for their summer round of matches.
ADVERTISEMENT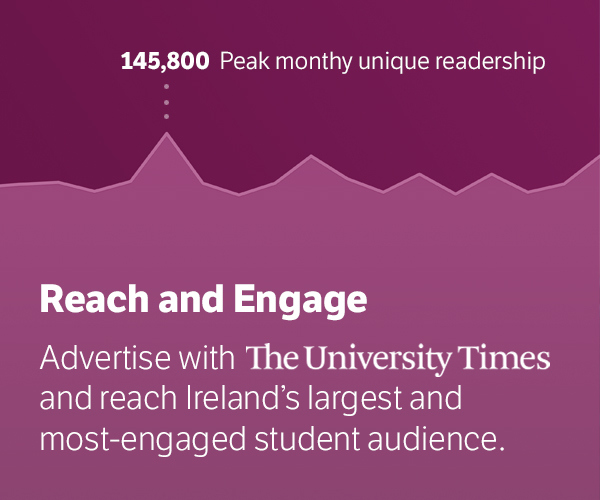 Byrne talks of having to put the understandably exciting news to the back of her mind amidst the backdrop of final-year exams. However, it is blatantly obvious from the excitement in her voice that she is already relishing the opportunity to get out on the pitch and put the books behind her. When it was put to her that it must have been difficult for her to receive such massive news on the eve of exams, she seemingly blanks the question, simply stating: "Yeah, it was really great."
It's this single-minded drive and determination that has established Byrne as the linchpin of DUFC and a firm favourite among her teammates also.
Molly Boyne, the incoming women's captain, spoke in high regard of her predecessor, calling her a "driving force" behind the recent growth of DUFC and labelling her "one of the most committed people I have ever met". Boyne continues, "She never gives up, and is always pushing herself and those around her to achieve their full potential".
As Byrne prepares to join up with the national team, thoughts of leaving Trinity are on her mind. She acknowledges the dramatic change of environment from College Park ahead of her and says that, at this point in time, she is unsure of exactly what role she will be playing this summer. Nevertheless, she is eager to carve out a position for herself. What the immediate future holds in store for her may be hazy at the minute, but what's clear as day is that, whatever it is, Byrne will be prepared.