I was always told that New York was the "City That Never Sleeps", and while that's not untrue, Madrid is the "City That Parties All Night Long". And unfortunately, I learned this lesson as I lay on the pull-out sofa in the living room of the flat seven friends and I had rented for five days.
Noise aside, however, Madrid is one of the, if not the, most interesting and lively cities I have ever been lucky enough to visit. It can claim an impressive number of sunlight hours per year – 2,769, to be precise. And Madrileños use that sunlight as much as possible, with sidewalks having enough space for the restaurants and cervecerias that line them to allow for outdoor seating, even in the winter, and communal plazas dotting the cityscape. It's nearly impossible for tourists not to take advantage of the sunlight, either. With so much history and so many notable locations, you can't turn a corner without being dragged back in time.
My friends and I were lucky enough to be staying in the beautiful, historic area in and around Plaza de Santa Ana, also known as the Barria de las Letras. The area is known for its tapas bars, one of which was frequented by Ernest Hemingway while he was a war correspondent covering the Spanish Civil War, which spanned from the year 1936 to 1939 and left still visible scars in Spain, and specifically Madrid. The famous art museum, Museo Nacional del Prado, is within walking distance and is free for students, though I lost my student card months ago, meaning I had to pay the €15 entrance fee. And though the price is steep, the payoff far exceeded the cost, as I was able to see famous works of art by legendary artists.
ADVERTISEMENT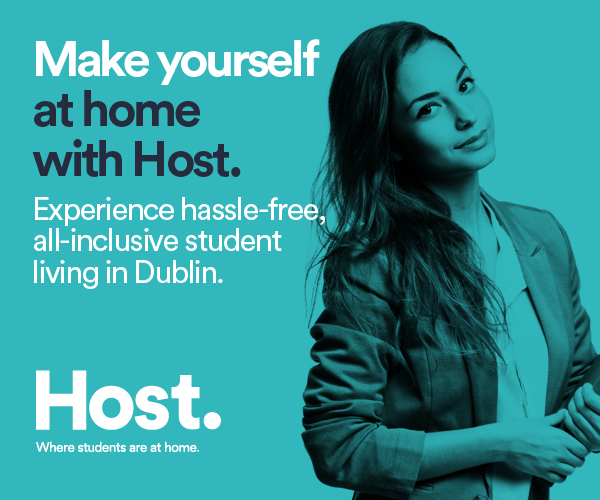 The night doesn't start until almost 10pm, when friends meet up and begin the odyssey that is known as "tapa hopping"
Now, I'm a sucker for good French impressionists, but even I have to say that the near-impossibly realistic portraits of various famous monarchs and chubby cherubim had me in awe. The highlights of the trip were Las Meninas, painted by Diego Velazquez, The Garden of Earthly Delights by Hieronymus Bosch, and The 2nd and 3rd of May by Francisco Goya – the last two by Goya depicting the French invasion of the Iberian peninsula by Napoleon in the early 19th century.
Yet the Prado is not the only museum in the area. The Reina Sofía is the bastion of modern art in Madrid. Its crown jewel is Pablo Picasso's Guernica, a huge mural of black, white and grey depicting the bombing of the Basque town Guernica during the Spanish Civil War. It is moving and disheartening, frustrating and angering all at the same time. There are also a number of exhibits on rotation throughout the year, allowing for a different museum scene at different times of the year. The other popular museum in the area is the Thyssen-Bornemisza Museum, which boasts an impressive collection of works by masters the likes of Caravaggio, Dürer and Fra Angelico, among others. I wasn't fortunate enough to visit the museum personally, but upon reading reviews and watching videos of the museum, it has most certainly been added to my to-do list for my inevitable next visit.
And if art isn't your thing, the Museo Arqueológico Nacional is sure to satiate the cultural appetite of anyone interested in the movement of people and history of the Iberian peninsula. With works ranging from prehistory all the way to the post-classical 19th century Spain, the story of Spain is laid out before visitors with beautifully animated, informative videos describing each section as well as tactile exhibits, intended to be used by the visually impaired, but also allows the visitor to dive into the history that surrounds them. With a price tag of only €3, it would be a crime not to visit this crowning achievement in the archaeological and anthropological world.
But perhaps museums aren't for you. If that's the case, fear not. Madrid has a lot more to offer than history and culture. The Gran Vía is home to more than one shopping outlet, allowing a broad range of prices and categories to choose from. Popular retail stores such as the Swedish H&M and Spanish Zara create a consumerist paradise of shopping, shopping and more shopping. If you don't want to be a complete tourist but still want all the perks being a tourist entitles you to, the Puerta del Sol offers a slightly more local feel to the act of shopping. Yet it still doesn't shy away from the gaudiness of the department stores nearby, the largest being an eleven-storey El Corte Inglés.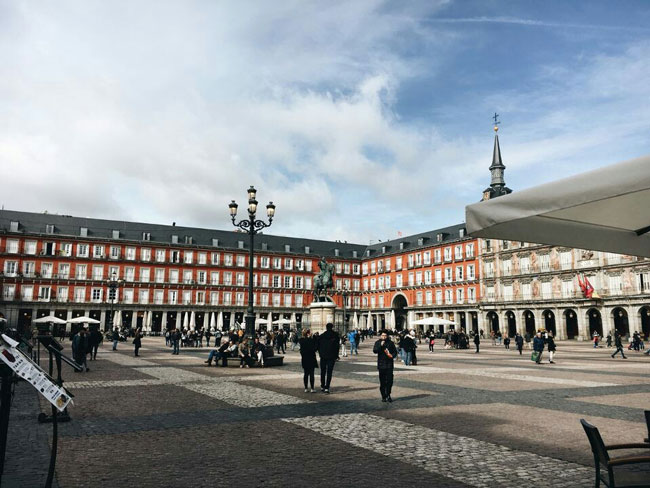 Shopping and museums are nice, of course. But the real reason I can't get enough of Madrid and why I would consider it the "City That Never Stops Partying", is the eating and drinking culture that defines the Spanish attitude. It's friendly, intimate and, above all, fluid. The night doesn't start until almost 10pm, when friends meet up and begin the odyssey that is known as "tapa hopping".
Tapas bars are not like a normal bar or pub. Whereas pubs might be dimly lit to create an air of comfort, tapas bars are brightly lit, as if they were a beacon for all to come and enter. If you can ignore the jarring sight of cured pig legs hanging from the ceiling, the simplicity of ordering is something that should be appreciated by all, especially if one is, like myself, not particularly socially inclined. There are many options for drinks, of course. Yet there is not a lot of variation inside these categories. This may sound a bit oxymoronic, but let me explain. At a bar, you can order a beer, a glass of wine, a glass of cider (strikingly different to Bulmers or Orchard Thieves cider), a glass of vermouth (a type of fortified wine with botanicals), or any other type of hard liquor you could want. But when you order a beer, do not expect to be given a beer list. You will be given a caña, which is simply a small glass of beer. The beer is always a lager, and the brand depends on what type of beer the bar you're in specifically sells, as it is uncommon for there to be different taps for different brands. The most famous of these types of beers come from specific regions of Spain, with Mahou being Madrid's region-specific beer. But of course, these aren't monopolies and other beers are sold.
Served as a compliment to the drinks, the traditional tapas served are most famously jamón ibérico, queso manchego and tortilla española. The cold cuts served in bars are absolutely legendary, with certain cuts running a steep price. Jamón is the most common type of cold cut with two main types: serrano and ibérico. Jamón serrano is typically the cheaper of the two as the pigs used are typically non-Iberian, with ibérico pigs raised in the traditional Iberian style. It would be incredibly difficult to be a vegetarian in Spain, and nigh impossible to be vegan, so don't expect to see many places that offer more than one vegetarian option, if there are any at all. With the stylistic curing and serving of meat, cheese is also a staple that anyone will find in abundance. It certainly seems that the time-tested traditions of simple, good food continues and shall continue for centuries to come.
Madrid, while being one of the sunniest cities in Europe, is also the European capital with the highest elevation, sitting at an impressive 646 metres. Although this is a fun fact you can use to dazzle (or bore) your friends, it does highlight one unfortunate reality of the city. The surrounding area is quite dull. Madrid sits on the Meseta Central plateau, meaning that, as all plateaus are, it's very flat. Obviously the city is not completely flat (which was unfortunately discovered by climbing many, many flights of stairs to the Palacio Real hungover). This does not give many options for a good nature walk. However, there are a few very good day trips that can be reached relatively easily. The town of Segovia is 97 kilometres away, which may sound like a long way, but the high-speed train, AVE, can make the trip in only half an hour. The town itself is punctuated by the massive Roman aqueduct that divides it into two halves. The castle the town was built around is also a fantastic spot to visit for any and all history nerds.
captures a laid-back attitude that permeates into all walks of life
If more contemporary Spanish history interests you, a trip to the Valle de los Caídos would not go awry. A word of warning, however. This is a monument built to serve as a crypt and mausoleum to the former fascist dictator of Spain, Francisco Franco. And though his regime ended with his life in 1975, the tensions that arose during the Spanish Civil War, in which he took power, still linger. It is an impressive monument, to be sure. But it is one that carries controversy with it. So please, for the love of God, don't whip out your selfie-stick.
Madrid is a bustling city, as all capital cities are. But it perfectly captures a laid-back attitude that permeates into all walks of life. It is a city that welcomes new friends like old ones, and old friends as family. Its history is complex and cuisine simple. All kinds of tourists can converge upon this city and become a large community of people, with nothing in common other than the fact that they are in this city, and that would be enough.