Provost Patrick Prendergast has stated the College's plans to "surmount" the multitude of challenges posed by the UK's exit from the EU and affirmed its hope that higher, non-EU fees would not be introduced for British and Northern Irish students.
Addressing Northern Irish alumni at an event in Derry, Prendergast stated that students from the UK paying non-EU fees – what he referred to as "the worse-case scenario" – would lead to fewer of these students, including Northern Irish students, coming to Trinity, something he said that the College would " greatly regret".
"There are challenges ahead. We hope, with foresight and determination, to surmount them", he stated.
ADVERTISEMENT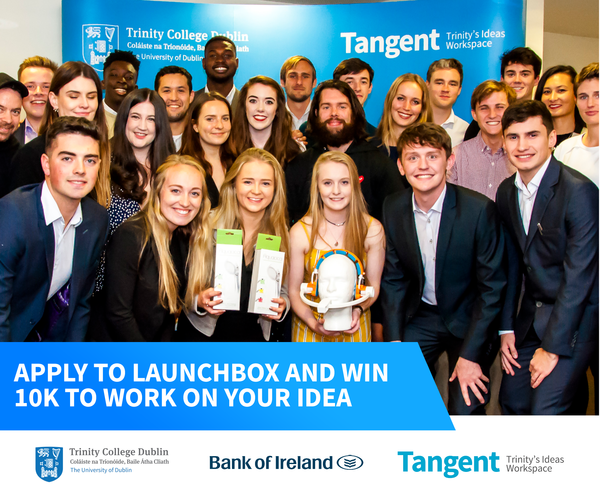 The status of Northern Irish students in universities in the South in particular has received recent attention from university heads. In an interview with The University Times in April, Ned Costello, Chief Executive of the Irish Universities Association (IUA), which represents all seven Irish universities, said that the organisation would try to ensure that Northern Irish students would not pay these higher, international fees when studying in Irish universities.
After a vote at a meeting of its council in April, Trinity College Dublin Students' Union (TCDSU) is now also mandated to lobby against fee increases for Northern Irish students.
Trinity has long maintained that it is a university for all of Ireland, with Prendergast reiterating that "Trinity is a university for the whole island".
The introduction of two separate admissions systems in the 1970s – the CAO and UCAS – he said, resulted in "far fewer" applications to Trinity from Northern Ireland, with difficulties arising in comparing a student's' results under the two systems.
Under Prendergast, Trinity has sought to address this issue, launching the Northern Ireland Engagement Programme in 2013, which focuses on the promotion of Trinity at career fairs as well as in schools throughout Northern Ireland, and the Trinity Feasibility Study for Northern Ireland in 2014, which aims to help in this area of grade conversion and admission mechanisms.
These increased efforts to attract Northern Irish students resulted in a 23 per cent increase in applications for 2016 but, with only 78 of these students accepting a place, a nearly 30 per cent decrease in acceptances from 2015.
While Dr Seán O'Reilly, Trinity's Student Recruitment Officer, hailed the increase in applications as in an email to The University Times as a "testament to the hard work Trinity has been doing for a number of years now", he also addressed the decline in acceptances in referencing Brexit: "While the [Irish University Association] (including Trinity) has made a commitment to 2016 entrants to maintain their EU fee status for the duration of their degree, there are big questions that are very hard to answer right now."
Trinity has sought to be proactive amidst the uncertainty created by Brexit, and has created an ambitious new taskforce to ensure the College is prepared for both the challenges and opportunities of Brexit.
This idea of Brexit presenting opportunities to Irish universities is one institutions will be keen to act on. Speaking at Trinity Graduate Students' Union's (GSU) inaugural International Postgraduate Research Conference earlier this month, leading Irish academics and policymakers were optimistic about such opportunities, if action is taken quickly.
Dr Graham Love, Chief Executive of the Higher Education Authority (HEA) stated that "with the right resources Brexit could be a great opportunity for us", with Prof Jane Ohlmeyer, Chair of the Irish Research Council and Director of Trinity's Long Room Hub stating that Brexit is a "genuine opportunity for ireland to attract really outstanding researchers".
Speaking to The University Times in March, Tom Molloy, Trinity's Director of Public Affairs and Communications, outlined Trinity's advantages: "Very good lecturers, very good professors, who work in the UK at present, whether they're British or European Union citizens, whether they're from further afield, are looking around at the moment and thinking about going elsewhere. There's every reason to think we could get some excellent people to join Trinity."